Rishabh Pant's Shot Will Remain In James Anderson's Mind For A Long Time: Harbhajan Singh
Rishabh Pant played the reverse sweep off England pacer James Anderson that flew over the slips and to the boundary on Day 2 in the first ball of the 83rd over of the Indian innings. Rishabh Pant smashed a century against England in the fourth Test at the Narendra Modi Stadium. India needed him to fire as they were reeling at 80/4 with the top four batsmen in the pavilion. But Rishabh Pant ensured that India takes the lead in the first innings as he hit an important 101 to take the hosts past England's total of 205. Rishabh Pant 
Rishabh Pant played the reverse sweep off England pacer James Anderson that flew over the slips and to the boundary on Day 2 in the first ball of the 83rd over of the Indian innings.
Rishabh Pant smashed a century against England in the fourth Test at the Narendra Modi Stadium. India needed him to fire as they were reeling at 80/4 with the top four batsmen in the pavilion. But Rishabh Pant ensured that India takes the lead in the first innings as he hit an important 101 to take the hosts past England's total of 205.
Rishabh Pant  Should Be Credited As He Had Guts To Play The Reverse Sweep: Harbhajan Singh
However, there was one shot Rishabh Pant played that has got the cricket fraternity talking. In the first ball of the 83rd over of the Indian innings, he played the reverse sweep off James Anderson that flew over the slips and to the boundary on Day 2.
Everyone was in awe of the shot that he played against one of the greats of Test cricket in veteran pacer James Anderson. India spinner Harbhajan Singh lauded Rishabh Pant for the shot and said that "you need guts to play a shot like that."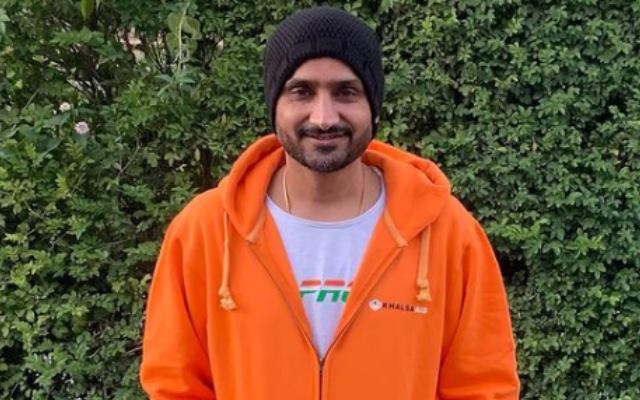 "Credit to him. You need guts to play a shot like that. This shot will remain in Jimmy Anderson's mind for a long time. When he retires and thinks about the best shots that have been played against him, this shot will cause him pain because it is a question of ego that a small kid played a reverse sweep against such a big bowler," Harbhajan Singh said during a discussion on Star Sports.

"When he achieved the 206-run target, he got back to his real form which all of us liked. Jimmy Anderson would also be thinking if he is the same Rishabh Pant, who was defending when he was bowling to him with the old ball and attacking him when he has the new ball."
Pacer James Anderson, 38, himself played the series-opening Test where he took five wickets in England's victory but was rested for the second where India emerged triumphant by a massive 317-run margin. He bowled only 13 overs in the third Test which was a low-scoring affair and dominated by spinners. He picked 3 wickets in the 4th Test picking crucial scalps of Shubman Gill, Ajinkya Rahane, and Rishabh Pant.
Rishabh Pant Is A Totally Different Player As He Is Taking Responsibility And Playing According To The Demand Of The Situation: Harbhajan Singh
Harbhajan Singh also said that Rishabh Pant has become a totally different player since the tour of Australia.
"Rishabh Pant's innings was absolutely phenomenal. Since the time he has come back from Australia, the runs he has scored there, he is a totally different player. He is taking the responsibility on his shoulder and got a great understanding of his game and is playing according to the demands of the situation," said Harbhajan Singh.
"His natural game is that of a stroke-player who can demolish any bowler but he showed today that if it is not required, you also need to know how to defend. He generally plays the big shots against the spinners but he gave himself the time to settle as the team needed him to play cautiously and build a partnership."
Ever since Rishabh Pant played the second Test against Australia in in December, his batting has escalated to an all-time high with the batsman scoring four half-centuries since then missing 3 tons by a whisker, but finally scored the important century at Ahmedabad.
Rishabh Pant scored 274 runs in 3 Tests in Australia averaging 68.5. He scored 91,11, unbeaten 58, 8, and 101 in the 5 innings against England. He has managed 270 runs so far against England averaging 54. He brought up his 3rd Test hundred in the 4th Test.
All-rounder Washington Sundar was left stranded on 96 as India scored 365 with the help of Rishabh Pant's 101. Earlier, England managed 205 only in their 1st innings.