Rolex vs. Tudor: The Ultimate Comparison Guide
Ever since Tudor burst back onto the international watch scene, comparisons between it and its sister brand Rolex have abounded. The companies are (and always have been) intertwined. Tudor was founded in 1926 by Hans Wilsdorf, the man that brought us Rolex, which was initially established under the name Wilsdorf & Davis in 1905. Tudor […] The post Rolex vs. Tudor: The Ultimate Comparison Guide appeared first on Bob's Watches.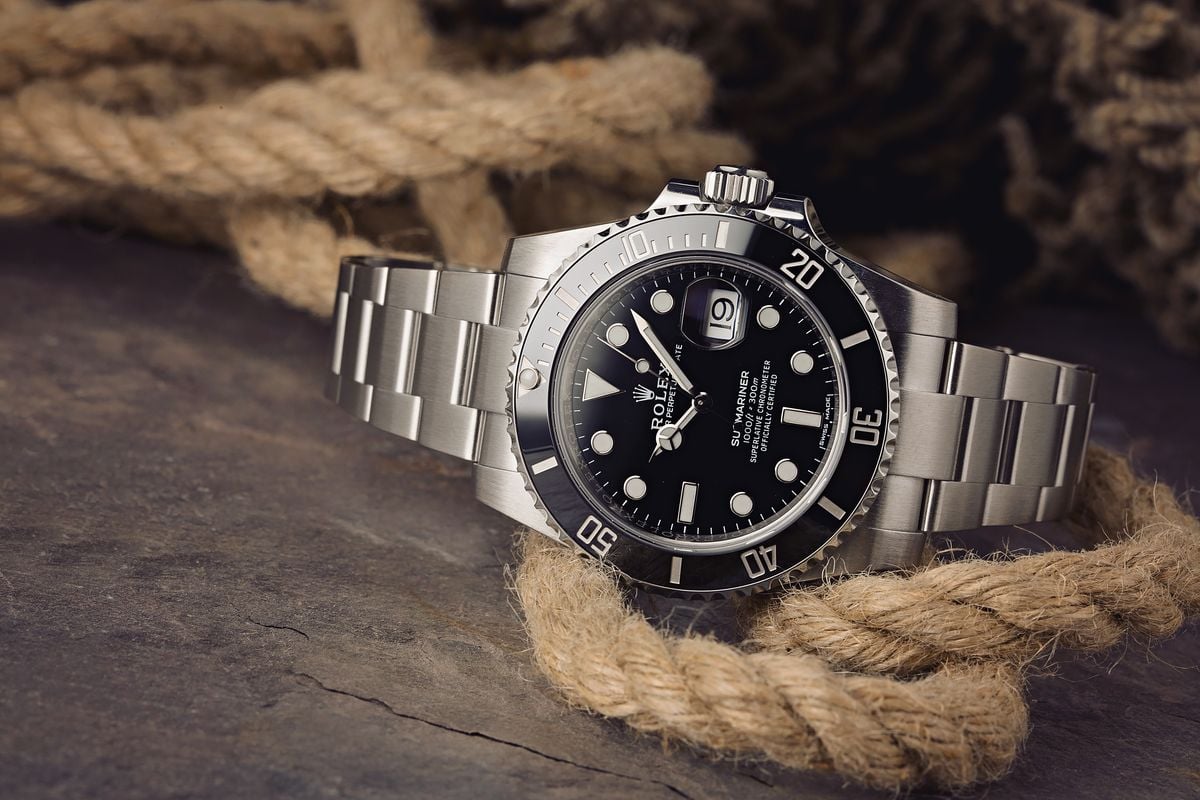 Ever since Tudor burst back onto the international watch scene, comparisons between it and its sister brand Rolex have abounded. The companies are (and always have been) intertwined. Tudor was founded in 1926 by Hans Wilsdorf, the man that brought us Rolex, which was initially established under the name Wilsdorf & Davis in 1905. Tudor was (openly) intended as a more affordable option. It enjoyed a rich history of its own until the brand wound down distribution in the early 2000s, stopping sales of its watches in the United States completely, largely due to slumping sales and a loss of direction. That all changed with the brand's relaunch, which started quietly in 2009, properly kicked-off in 2010, and has continued to gather pace ever since.
While Rolex is a brand that needs no introduction, its sister company, Tudor, is less of a household name. For the vast majority of its existence, it has been (understandably) caught in the colossal shadow of its parent company, Rolex.
Rolex Watches
Rolex Company Facts:
– Founded in 1905
– Headquarters in Geneva, Switzerland
– Owned by the Hans Wilsdorf Foundation
– Created the first waterproof watch in 1926
– First self-winding Perpetual movement in 1931
– Sold in more than 100 different countries
– Total production of approximately a million watches per year
– Sold in more than 100 different countries
Click here for our ultimate buying guide on Rolex watches.
Tudor Watches
Tudor Company Facts:
– Founded in 1926
– Headquarters in Geneva, Switzerland
– Owned by Rolex
– Originally created as the more affordable alternative to Rolex
– Supplied watches to US Navy and French Marine Nationale
– Brand re-launched in 2009
– Started producing in-house movements in 2016
Click here to learn more about the history of Tudor watches.
Rolex and Tudor
Since 2017, Tudor reinvented its image as a more style-focused brand, bringing onboard ambassadors such as David Beckham, Lady Gaga, and the All Blacks rugby union team of New Zealand. This strategy is in stark contrast to Rolex's marketing focus. While Tudor places its ambassadors front and center of its current campaigns, Rolex prefers to lead with the watches themselves, while keeping their illustrious list of "testimonees" in the background.
However, despite Tudor being perhaps more style-conscious than its elder sibling, the watches in its current line-up are certainly fine timepieces in their own right. The mixture of a fashion-forward mindset and Rolex-derived quality has many collectors extolling Tudor as the thinking buyer's choice. The price difference is notable. Tudor's flagship models such as the Black Bay and the Pelagos sell for roughly half of Rolex's bread-and-butter models like the Datejust and Submariner. In light of that, it is fair to say the choice between the two is as difficult as it has ever been.
Since its creation, the Tudor brand has always intended to be a more affordable alternative to Rolex. Consequently, there has historically been a significant difference in the watches produced by these two brands – a direct result of Tudor's lower price point. However, in more recent years, it seems that Tudor is aiming to bridge the gap that has historically existed between these two manufacturers.
The same but different
Rolex initially built its now-legendary reputation on the shoulders of its robust and water-resistant Oyster case. In the past, Tudor was able to achieve its more modest price-point by using generic movements and Rolex-manufactured case components. Although the mechanisms used in Tudor watches were identical to those found inside timepieces from several other manufacturers, their Rolex-manufactured cases ensured that they would still offer the same degree of water-resistance and durability as their higher-priced siblings.
While humbler outsourced movements powered the earlier models released following Tudor's major relaunch, 2015 saw Tudor launch its first-ever in-house movement. Cal. MT5621 debuted in the new North Flag model. Since then, Tudor has equipped more and more models with in-house creations. Most impressively, the brand managed this without raising prices too much.
Using in-house movements has added an extra dimension to the Tudor value proposition. Additionally, some other modern technologies such as scratch-resistant ceramic bezels and titanium cases are now making appearances on Tudor's various watches, allowing their offerings to be just as technologically advanced as Rolex's contemporary timepieces.
Tudor's in-house movements and Rolex's latest generation of 32xx series, in-house calibers have several similarities, despite being from "different" manufacturers. Both movements use variable inertia balances with non-magnetic hairsprings, both have bearing-mounted, bidirectional-winding rotors, and both offer power reserves of approximately 70 hours. Rolex's in-house movements boast additional "Superlative Chronometer" certifications that promise accuracy beyond the COSC parameters of Tudor's in-house movements.
However, with COSC tolerances being as tight as they are, any actual difference in real-world timekeeping is likely to be no more than a few seconds per day (at most). In reality, several prominent collectors have expressed surprise upon finding that their Tudor timepieces actually keep time on par with their Rolex watches. Practically speaking, therefore, it is fair to say the movements and their performance are not as worlds apart as the retail prices may suggest.
Some catalog comparisons
Both the Rolex Sea-Dweller and the Tudor Pelagos are modern and technologically advanced, mechanical dive watches with a touch of vintage design inspiration. Both watches have self-winding, chronometer-certified, in-house movements with 70-hour power reserves. Both have scratch-resistant, ceramic bezel inserts and sapphire crystals. They even both have helium gas escape valves, which make these watches suitable for saturation diving applications. While the Pelagos has a depth rating of 500 meters – less than half that of the Sea-Dweller – it also boasts a full-titanium construction, a luminous bezel insert, and costs significantly less than half the price of the Sea-Dweller.
The crucial differences
Since Rolex and Tudor's management are in lockstep, the two brands will never be in direct competition with one another. However, as Rolex occupies an increasingly more luxury-oriented position within the high-end timepiece market, Tudor is perfectly positioned to cater to the numerous buyers for whom a Rolex may now be slightly out of their price range.
These days, it is perhaps easier to observe these two brands' shifting dynamics as they jostle to establish distinct positions in the market than it ever has been before. For many years, the prices of Rolex watches were surprisingly static. However, it was clear that Rolex was keen to increase its prices in line with its snowballing reputation as the pre-eminent luxury watch label in the world.
While watches from brands such as Patek Philippe, Audemars Piguet, and Vacheron Constantin are often considered to be horologically superior to Rolex watches (and certainly more technically complex in many cases), none of these luxury brands possess the same mainstream popularity or the pop-culture status that the glistening golden coronet of Rolex enjoys.
Rolex, however, risked drawing the ire of those less affluent followers had it simply jacked-up the retail prices without first lining the nest for a successor. With Rolex clearly planning on vacating the price segment that could be described as "entry-level" luxury, it made perfect sense to bring along the Tudor brand to take its place. In reality, the modern iteration of Tudor now furnishes the market with watches that are more akin to the wares Rolex produced in its 1950s heyday. Indeed, the target demographic of the Rolex brand has been handed-down to Tudor to serve.
Rolex knew it could not simultaneously elevate its pricing structure to an indisputably luxury level and hope to drag its entire consumer base along for the ride. From a branding perspective, with an ever-present eye on reputational protection, it would make no sense to offer a wider collection with disparate pricing. As such, Rolex invested heavily – extremely heavily – in positioning Tudor as the "new-old" Rolex. The result? Both the entry-level luxury segment and the mid-level luxury echelon are being handily served by a pair of ideologically similar but stylistically distinct brands under the same umbrella.
Perhaps we should have expected nothing less than such a textbook execution of how to shift gears without losing out on the market left behind. Even still, the way in which Rolex exited its old territory while handing the baton to its young-blood was as impressive a vanishing act as you're ever likely to see in this industry.
An interrupted legacy continued for a new age.
Rolex founder, Hans Wilsdorf, started the Tudor watch company with the vision of creating a brand that could offer the same standard of dependability for which Rolex was famous, but at a lower, more-modest price point. Today, nearly a full century later, Tudor is closer to realizing that vision than ever before, and its latest generation of watches with in-house movements is now just a couple steps behind the flagship offerings from its legendary parent company.
Tudor lacks (which, from a watch purist's perspective is actually to its credit) Rolex's luxury connotations. Tudor is the Rolex for all (assuming "all" people can afford to spend several thousand dollars on a mechanical wristwatch). Remember, Rolex made its name in an era where the very concept of a "luxury" watch was decades from being established. It was, as Tudor remains, a producer of high-quality, exceptionally reliable tools. Rolex was built on the idea of real-world performance.
Diamond-encrusted Pearlmasters were a million miles from Wilsdorf's original intention. Still, he was so successful in establishing Rolex as the gold standard of watchmaking, it was almost inevitable that the perception of his brand would shift as the nature of mechanical watchmaking changed course in the wake of the quartz revolution of the 1970s.
Throughout those tumultuous times for the industry, Rolex remained unruffled. It too dabbled in quartz technology, with some of those now-forgotten pieces popular among pre-owned buyers that are hunting for the name without the price tag. However, it wasn't until the turn of this century that Rolex really started to separate itself from the pack.
Having outgrown its roots, the brand needed Tudor to pick up the slack in the soon-to-be-vacated lower price point. Tudor duly delivered in 2018, showing up to Baselworld with armfuls of new and updated models, including the brand's very first GMT watch, which managed to steal a few headlines from a particular Pepsi-bezel favorite from its big brother.
Those new Tudor watches completed the renaissance for a brand that had seemed a little unsure of itself until its new identity had been compounded the year before by the shift in marketing strategy. The result? A brand that now had a character and products distinct from its forerunner. For the first time in its history, Tudor had peered out from Rolex's shadow and seemed to realize its potential to make some serious headlines, while Rolex tolled away in a different stratosphere entirely. Additionally, it has reignited the age-old Rolex vs. Tudor question that has existed for decades.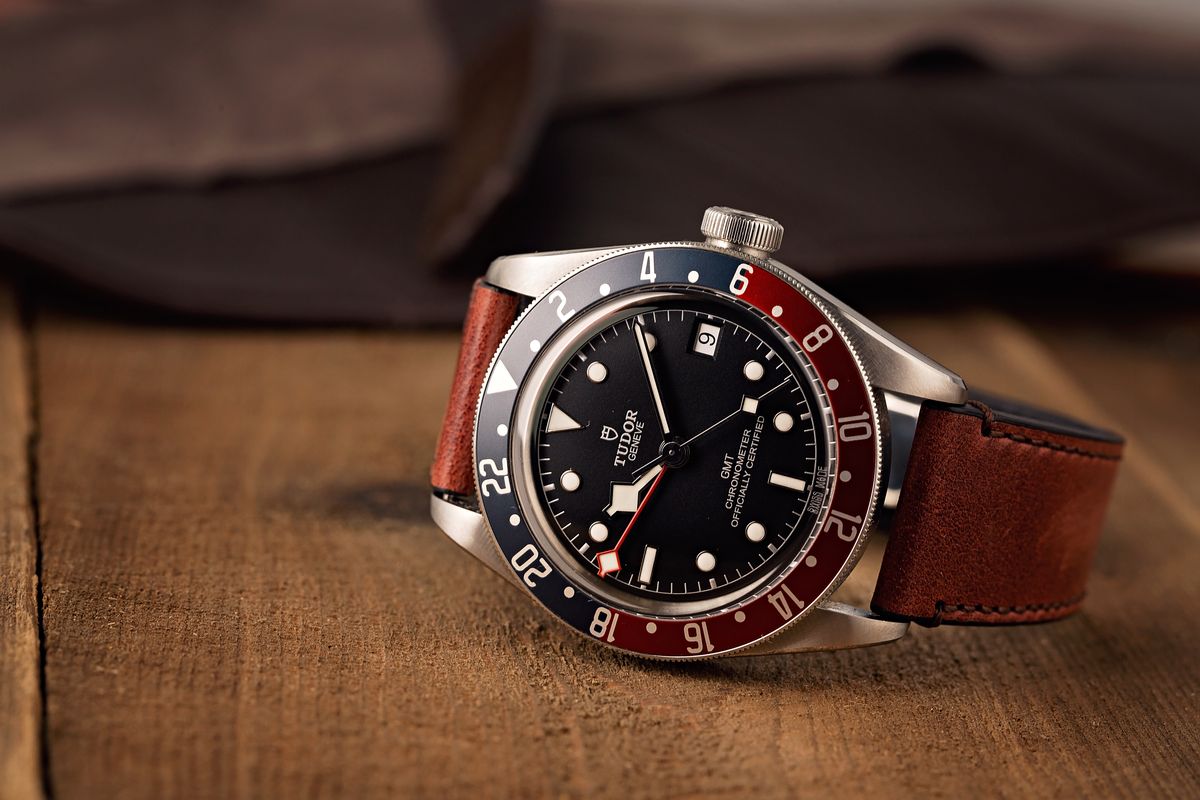 Rolex Vs. Tudor: Which Is Better?
Back in the day, there was an easy answer. It was always Rolex. The power the Rolex name carried, even in the '20s and before it made the casings innovations for which it is best known, the brand's reputation was vast. Wilsdorf was keen to foster an entry-level alternative (possibly due to his early experiences distributing out-sourced movements to other brands and his own). Funnily enough, he wanted a second brand so badly that he had to try several times before something stuck. Wilsdorf went through a period of establishing (and quickly abandoning) many other brand names. He cycled through names such as Falcon, Genex, Lexis, Marconi, and Unicorn, before Tudor met with some success.
Tudor succeeded where the others failed for one reason – Wilsdorf allowed Tudor watches to be promoted as actual Rolex products. Previously, he had stubbornly kept his doomed brand experiments as separate entities. Despite this change of heart, the idea behind all of those short-lived marques and Tudor was the same. Wilsdorf wanted to offer a Rolex watch for less than money than a Rolex.
With Tudor officially associated with Rolex, Wilsdorf could sell lower-priced watches via Rolex's network of authorized dealers. Or, as the delightfully condescending advertising of the time put it, they were made for, "the man whose purse may be modest, yet whose aspirations are high." Brutal. But obviously effective…
By 1946, Wilsdorf decided to cut Tudor free to operate on its own, registering the company as Montres Tudor S.A, a joint-stock business with all the shares owned by Rolex. The sanctioned use of Rolex's patented Oyster case was the signal for Tudor to flourish, and the brand created more accessible versions of Rolex's product lines such as the Oyster and Prince series, along with the Tudor Submariner ref. 7922. Released just one year after Rolex's first Submariner, it has become a model that is now desperately sought after.
The rabid desire for vintage Tudor Submariner watches in good condition probably has a lot to do with the fact that Tudor has yet to reissue its own Sub (no doubt at the behest of Rolex). We came close with the launch of the divisive P01 in 2019. One can only speculate as to how quickly the internet would go into meltdown mode were Tudor to treat its fans to a modern Submariner directly inspired by the 1954 original.
One mines the past, while the other stays firmly in the present.
The red line of text on the dial of the reference 126600 Sea-Dweller is about as close to "vintage-inspired" as you will get with Rolex. However, since Tudor's reappearance in the industry, that perception has started to dissipate in a big way. Tudor returned in 2010 with their nostalgia-heavy Heritage line, kicking off with the Chrono and expanding into the Pelagos and Black Bay collections.
Now, rather than being seen as the poor man's Rolex, Tudor has forged its own identity as a manufacturer unafraid to experiment with its designs and radical color schemes. Additionally, many of Tudor's contemporary offerings are vintage-inspired "Heritage" pieces. At the same time, Rolex's watch designs only move forward (albeit very, very slowly), and the company makes a point of rarely drawing any inspiration from its past. You are more likely to find a bag full of hen's teeth than "fauxtina" on the dial of a Rolex. Consequently (converse as it may seem given the brand's willingness to mine the past), Tudor is now suddenly seen as the bold, refreshing choice against its big brother's staid conservatism.
Constructed from titanium, the Tudor Pelagos is a thoroughly modern watch that draws design inspiration from Tudor's past. For example, the LHD pulls together a delicious colorway of matte black, cream (for the dial printing, hour markers, and date-wheel), and the obligatory red line of text that one would hope to find on a sports watch of this caliber. Against the duller, gritter titanium case color, it is a chromatic triumph that looks thoroughly unlike anything you might expect to find in the Rolex catalog.
Ironically, Tudor has become what many purists wish Rolex still was: a manufacturer of fine tool watches, without any status symbol posturing, diamond accents, or precious metal finery.
So…Tudor Is Better Than Rolex?
No. Rolex was, and will most likely remain for the foreseeable future, the most important watch brand in the world. Without the Crown's countless innovations, the wristwatch as we know it probably wouldn't exist. Rolex is still leading from the front – pioneering many of the developments that are shaping the industry today. The current catalog is bursting with iconic models that even those with no horological interest whatsoever can recognize at a glance, and its name is internationally associated with the very best of the best.
What's more, it is the actual price of Rolex watches that have made them more desirable. Wearing a Rolex says that you can afford one, and with the name being synonymous with expensive luxury, you are tacitly displaying a hint at your net worth on your wrist. For some, the lower cost of a Tudor states that you really wanted a Rolex but couldn't quite stretch to it – much in the same way that many Porsche Boxster drivers probably actually wanted the 911.
With that in mind, there is no doubt the gap between Rolex and Tudor is smaller than it has ever been. The once second-fiddle manufacturer is now one of the very few watchmakers that can realistically compete with the granddaddy of them all – as evidenced by how much Tudor has tried to distance itself from its parent company.
In the past, Tudor played heavily on its connection to Rolex – as said, the Rolex reputation was to thank for the brand's initial success. These days, however, Tudor is no longer content with the "almost as good as" label. Tudor is its own brand. It is distinct, it is characterful, and it is very much here to stay.
Rolex watches are an investment, right? Is the same true of Tudor's products?
One should never buy watches primarily for investment. The market is simply too unpredictable, and the conditions that created the vintage classics over which we all fawn were of their own time. History, in this instance, is unlikely to repeat verbatim. So it seems infeasible that a watch bought today will ever appreciate in the same way that some of the most famous models from history have done. Why? Simply because there are too many eyes on the prize. Don't forget that the Rolex watches that are now worth thousands of times their original purchase price were all created in the pre-luxury era.
But given all they offer, it certainly does seem like Tudor watches represent ridiculously good value for money in comparison to their Rolex alternatives. Is it possible that we could be looking at some future classics in the current catalog?
It is a bit too early to say whether Tudor's contemporary range will hold its value equally well on the pre-owned market. Perhaps we have already seen certain sleeper hits come and go. Ironically, it isn't beyond the scope of possibility to imagine that the non-in-house precursors of the current collection might be more collectible in years to come, given their short window of availability.
Vintage Tudor watches have seen excellent growth within the last few years. Specific models (like the early Submariner references we mentioned above) are getting close to their Rolex counterparts in price. Furthermore, there is sometimes an added exclusivity factor with the Tudor examples (perhaps due to their relative scarcity).
In the end, the two brands manufacture some of the very best watches on the market in their respective price brackets. Rolex has an irreproachable history and a legacy that few other brands can touch. Tudor is the more adventurous, the more avant-garde, and the value for money offered by its watches is truly exceptional.
When it comes to Rolex vs. Tudor, as with many other comparisons in the watch collecting world, there is no definitive "best". It is always best to buy the one you prefer, based on personal preferences (and budget). Whichever you decide to purchase, you will be buying into mechanical watchmaking at its finest. And either one is sure to bring you and subsequent generations many years of reliable performance and satisfaction.
Here's to the next 100 years…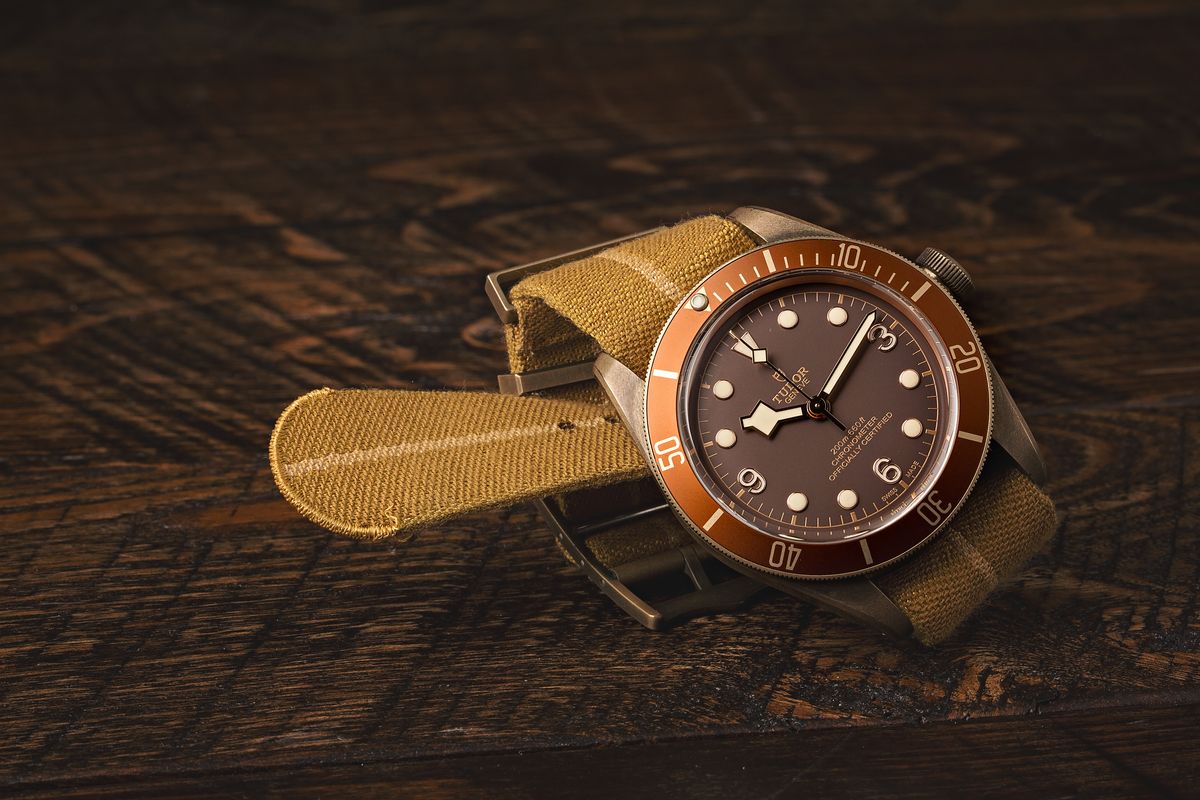 The post Rolex vs. Tudor: The Ultimate Comparison Guide appeared first on Bob's Watches.
Source : Bob's Watches
More