RuPaul's Drag Race: Sherry Pie Says Bye Before Lip Sync Zoom Finale
The time has come for the queens to lip-sync for the crown! RuPaul's Drag Race recently announced that the finale will be a Zoom lip sync showdown.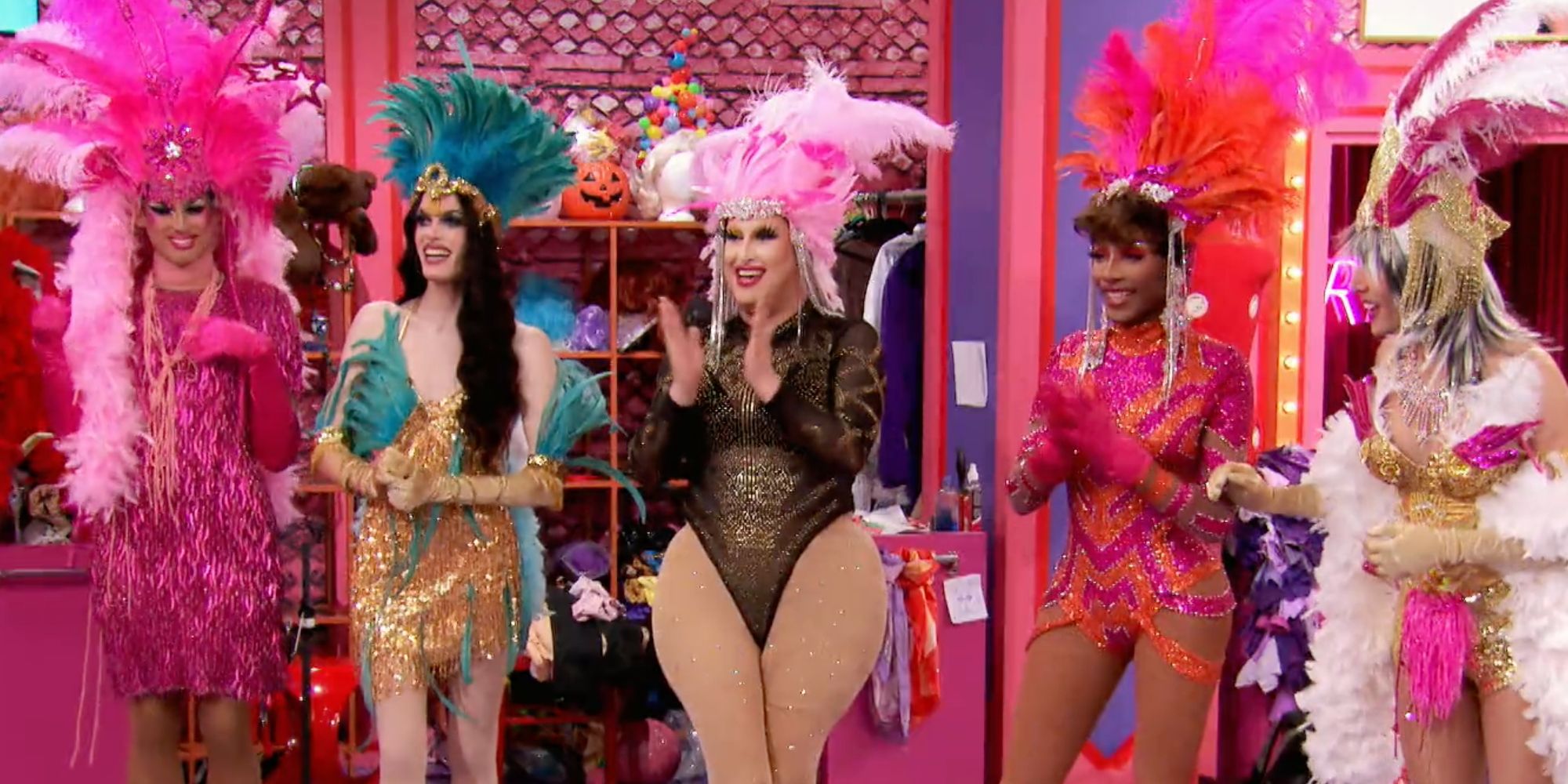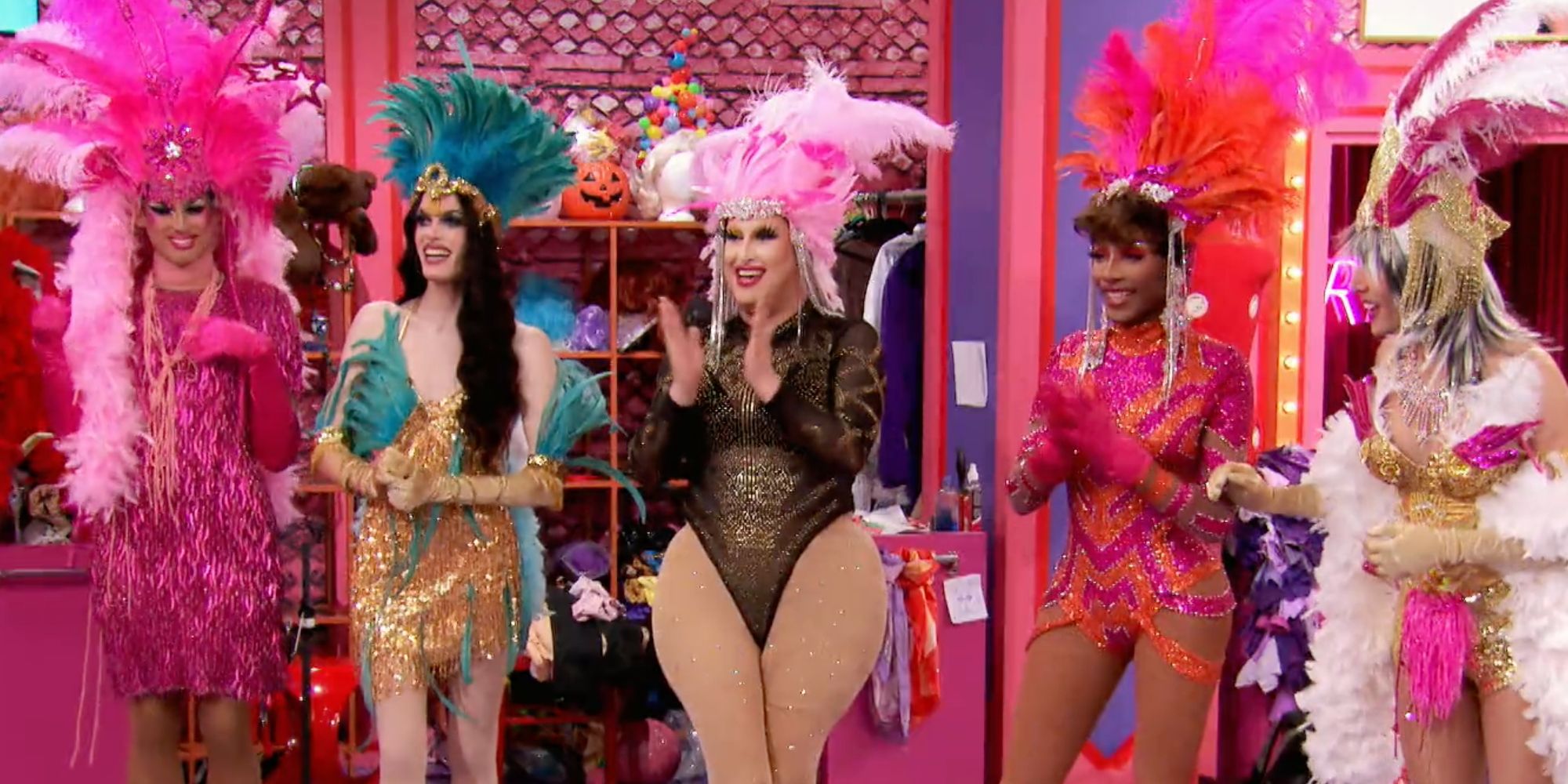 The time has come for the queens to lip-sync for the crown! RuPaul's Drag Race recently announced that the finale for season 12 will be a Zoom lip sync showdown in the queens' homes. But first, the final episode of the regular season, Ru-vealing which of the dolls will get to participate in the lip sync finale battle!
In this week's episode, the drag queens are asked to compete in a Vegas showgirl showdown. This has never been done on the show before and truly feels like a genius move. Everything about this season has felt right. The challenges were fun, the dolls were talented and the drama was real. Now let's see if this final number lives up to the hall of fame level performances of "Category Is..." and "Read U, Wrote U."
Last week, RuPaul said that this was the strongest top six she has ever seen on the show and we cannot disagree. It's very ironic that this season started with the same two-part episode format as season six because this certainly is the strongest group of girls since Bianca Del Rio, Ben De La Creme, Courtney Act, Adore Delano and no shade but... the other two.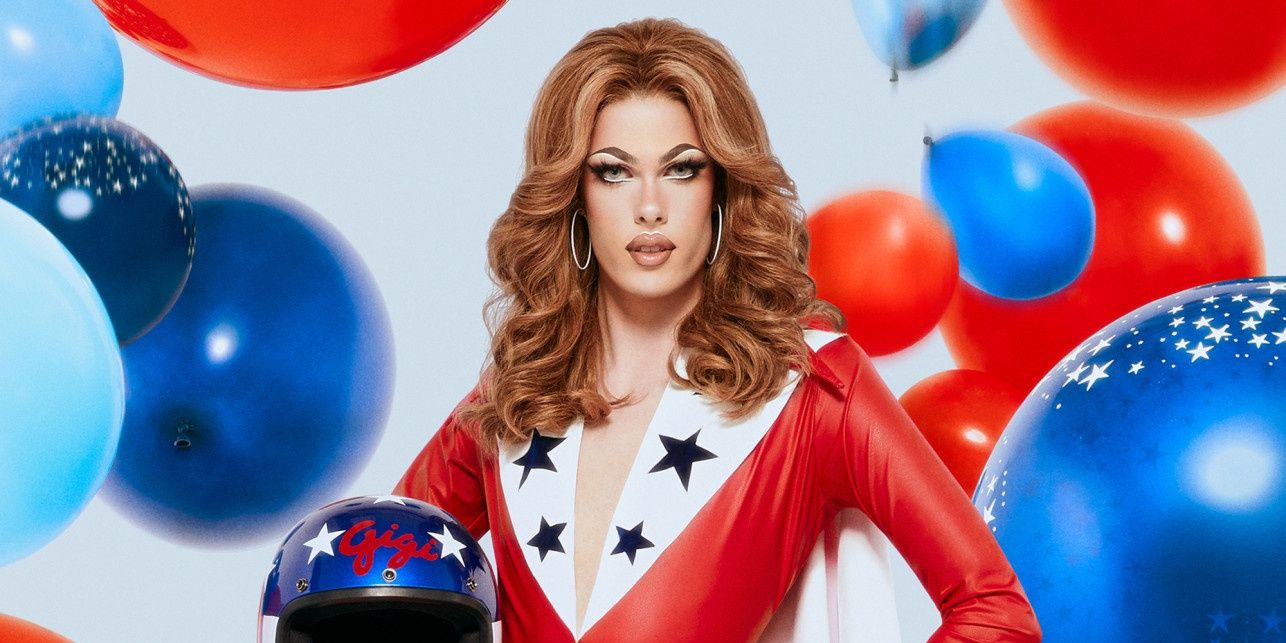 As the episode revs up, Crystal Methyd is letting her inner saboteur get to her. Jackie Cox, on the other hand, is such a phenomenal example of how far confidence can take a person in this competition. She hasn't won a single challenge and she still walks into rehearsals feeling her fantasy. Jaida has soared forward, but when she rehearses her rap she hilariously calls her rap style "Old Mother Hubbard."
Gigi Goode is absolutely adorable in her rehearsal session for the choreography. The fans have really gone back and forth on their opinions of Gigi. Is she everything or too stiff? Is she deserving of the crown or too privileged? The last two episodes have shown a very sweet and vulnerable side of Gigi Goode. She sometimes seems like a sweet little boy who is doing everything in his power to appear glamorous and strong. No matter your opinion on her thin, white, wealthy privilege, she has proven herself to be one of the greats. Jaida Essence Hall redeems herself from her very lackluster rap rehearsal in this dance portion. Miss Hall knows how to move and she is giving us the essence of the song, darling. Sherry Pie's rap rehearsal and dance rehearsal are not shown at all. It is another reminder that this season was nearly perfect, but the odd editing is distracting and strange. It is a welcome relief that this episode is the last time we will see even a slice of Pie. The talking heads, in general, are missing something this episode. The show is missing its narrator. Heidi N Closet has left a hole in the editing where laughs used to be.
While sitting in front of the mirror, the girls discuss their first impressions of each other. It is so nice that the producers didn't prompt them to talk about their trauma. This is a very real, fun and naturally queer conversation about each other's strengths as competitors, queens, and people. They delve into the way Crystal Methyd's personality has morphed over the course of this competition and it's engaging without the uncomfortable prodding into someone's personal abuse.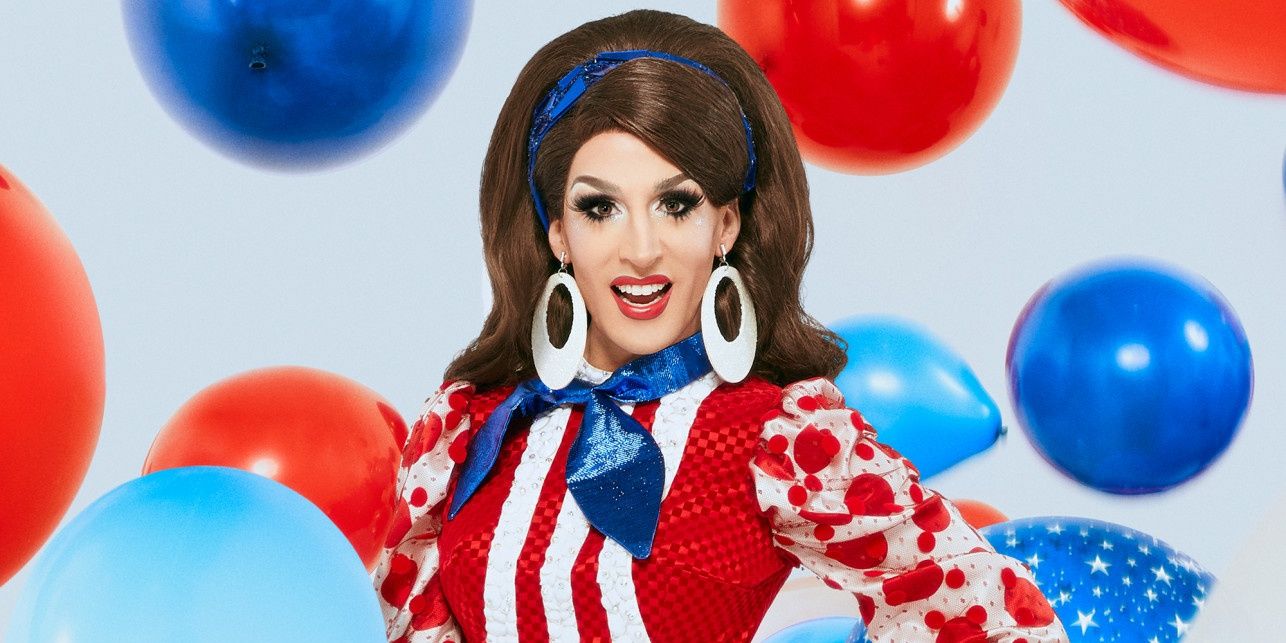 The dolls perform their Vegas show and it's such a cute nod to this journey we have watched them take from day one until now. As they do their songs the first thing we notice is... GIGI CAN SING! And mama that is a woman with star quality! Crystal, Gigi and Jaida look so stunning. Jackie's make-up and outfits are not quite at their level. The number is such a beautiful, corny, Grease meets Vegas type show and it's so perfect for drag. Also, much like a real drag show in a bar, it's insanely long and there are a few moments that could be helped by someone throwing dollars at them. Throughout the competition, it has been tough to watch Sherry Pie. We now know she has hurt several people with wildly manipulative tactics and yet she has done so well in almost every episode... until now. This the first time she looks basic and her rap verse is sherry... dry. She needs a slice of humble pie. This song is... half-baked. She throws in a lyric about her being a guy. It feels like Morgan McMichaels wrote it as a B-side for her album. Based on the raps we should see Sherry Pie and Jackie Cox in the bottom.
Crystal Methyd's final runway is so her. It's weird and wonderful. This queen really is fabulous. We're hooked on Crystal. Gigi Goode's runway gives exactly what she was projecting all episode. It's almost as if she plans her own edits. This girl is detail-oriented and let's brace it... she looks awesome. Jackie looks better than she ever has. The silhouette is so fun and so Jackie. Sherry Pie's look... goodbye Dolly. We've seen it from her before. Wave your little hand and whisper so long dearie. Jaida looks absolutely flawless. What a stunning queen. If we have to call it right here and now we give the crown to Jaida Essence Hall. She has worked so hard and there is not enough emphasis given to queens who make every single look themselves.
It was very moving to see Jaida thank RuPaul for showing a young black boy that he "can grow up to be anything I want to be... even if that's a black woman." She is graceful, positive, fun, and stunning. Jaida Essence Hall is everything a Drag Race Superstar should be. And it would be wonderful to crown a queen of color this year.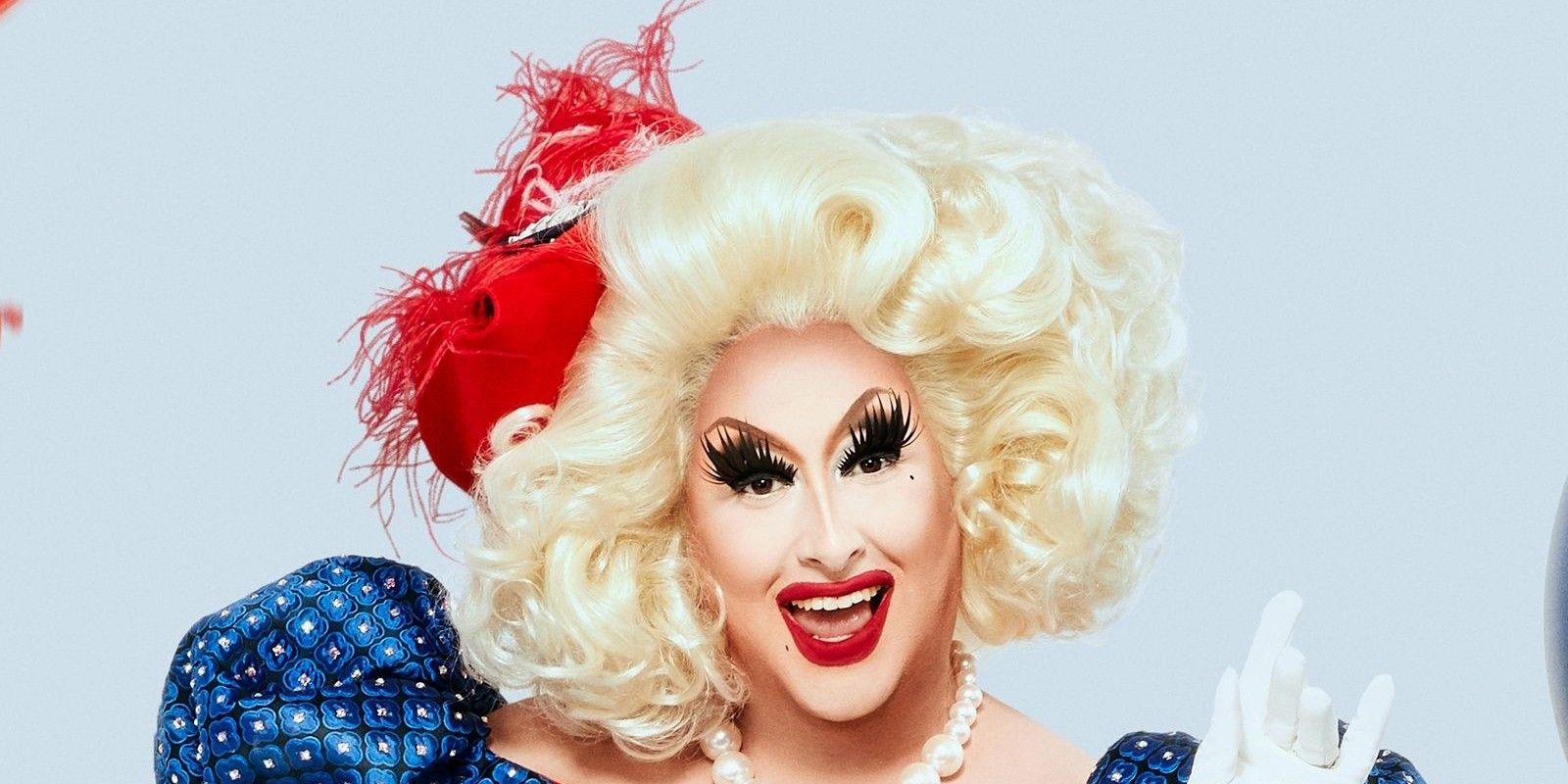 Unfortunately, as predicted Sherry Pie makes it into the top 4. It puts a very sour cherry on top of this episode. Normally in this episode, RuPaul pulls out a photo of the contestants as children. They get an opportunity to talk to their former selves. This segment was nowhere to be seen in the episode, likely because of the Sherry Pie scandal. From a producing standpoint, it was probably the only option, but it is a tough reminder that Sherry Pie's actions really messed with this season. It is a relief that she will not be part of the reunion or finale which will be filmed on Zoom.
Jackie Cox and Crystal Methyd end up in the bottom and Crystal sends Jackie Cox home. It is the right decision. Watching Crystal's method of finding herself and showing it to the world has been inspiring for us all. Now the question is... will they add a queen back into the competition to make it a lip-sync showdown? We will have to see in two weeks!
Next: RuPaul's Drag Race: All Stars 5 Cast Ruvealed
Source: VH1
Source : Screen Rant
More