Scott Pilgrim Vs. The World Returning To Theaters For 10th Anniversary
Edgar Wright's heavily beloved adaptation of Scott Pilgrim Vs. The World is heading back to movie theaters for the film's upcoming 10th anniversary.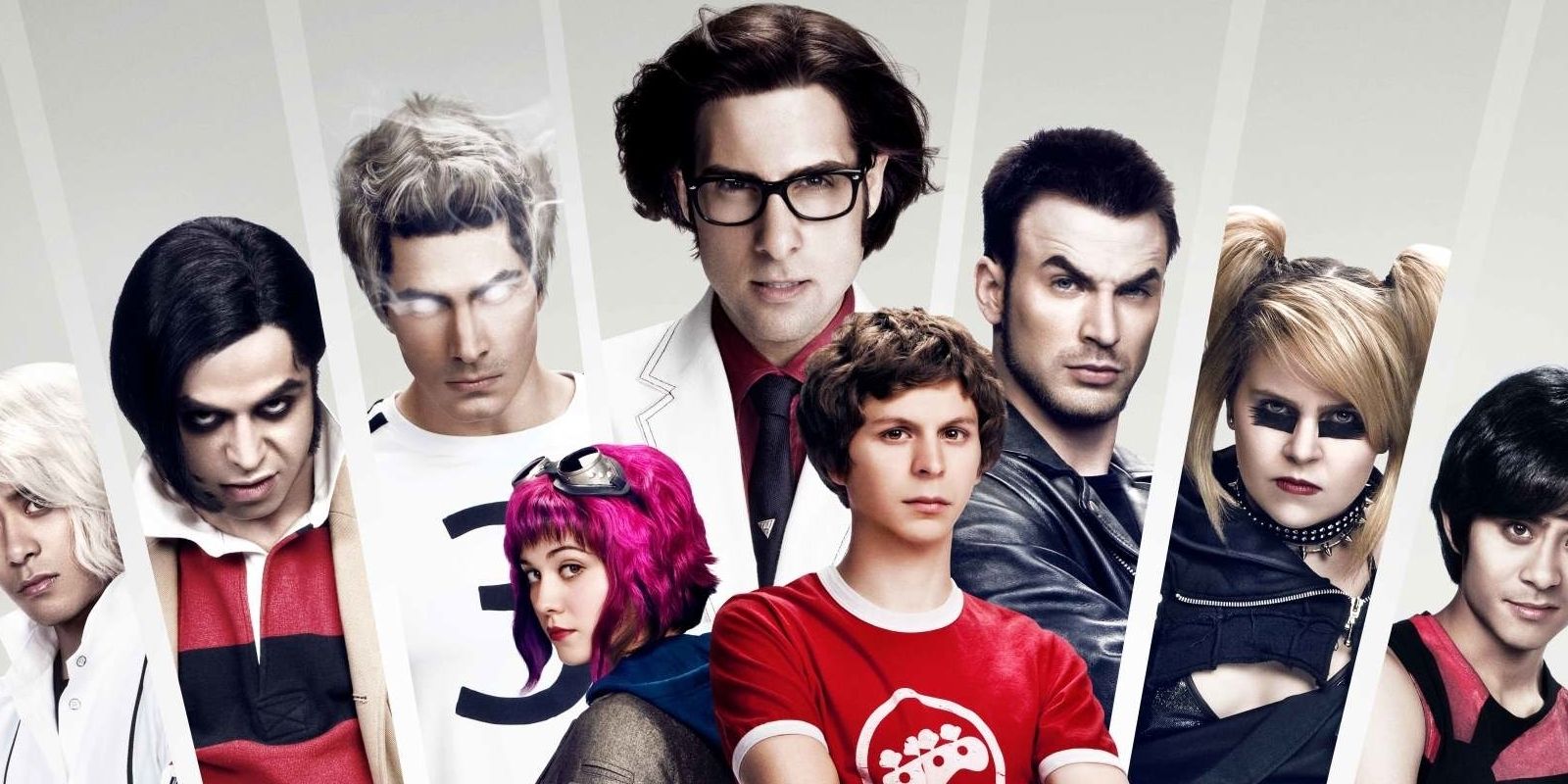 Director Edgar Wright has revealed that he plans to re-release his beloved Scott Pilgrim Vs. The World in theaters for its 10th anniversary. The action comedy was released in 2010 and was met with praise from audiences and critics alike, scoring an 84 percent with the former and an 82 percent with the latter on Rotten Tomatoes. Though the film was met with such a positive reception, it unfortunately became a box office bomb, only grossing $47 million worldwide against a budget of $60 million. However, in the years following its release, it has become a cult favorite, developing a passionate fanbase.
Scott Pilgrim Vs. The World was based on the series of graphic novels of the same name from Canadian author Bryan Lee O'Malley. The story follows a part-time musician and slacker named Scott Pilgrim, who after falling in love with an American delivery girl named Ramona Flowers, learns he must defeat her seven evil ex-boyfriends in order to be with her. The film adaptation was directed by Wright and starred Michael Cera, Mary Elizabeth Winstead, Kieran Culkin, Anna Kendrick, Alison Pill, Aubrey Plaza, Johnny Simmons, Chris Evans, Brie Larson and Jason Schwartzman. The film remains a fan favorite in Wright's filmography, which includes the likes of Shaun of the Dead, Hot Fuzz, The World's End, and Baby Driver.
During a watch party for Scott Pilgrim Vs. The World, director Edgar Wright delivered the news that he would be re-releasing the film to honor its 10th anniversary. He not only revealed that he plans to have the film return to theaters, but that he had planned to release the film in August, the month in which the adaptation originally made its debut. Naturally, due to the ongoing pandemic's affect on movie theaters, that plan has changed. His full tweets are below.
Wright has remained a busy man in the years since his adaptation hit theaters. Following Scott Pilgrim Vs. The World, the director capped off his Three Flavours Cornetto Trilogy with The World's End, an alien invasion comedy starring Simon Pegg and Nick Frost. Wright most recently directed Baby Driver, an action film that became his biggest financial hit to date, grossing $226 million worldwide and scoring the director the best box office opening of his career. Naturally, due to the film's financial success, a Baby Driver 2 is certainly a possibilty and Wright has finished a draft of the script. The director's latest film, Last Night In Soho, is a horror film that was set to hit theaters in 2020. However, due to the coronavirus, the film has been delayed indefinitely, most likely to now hit theaters in 2021.
Wright's adaptation of the series of beloved graphic novels remains a true delight. Not only is the film perfectly cast, but Wright's vibrant, energetic direction is on full display as he wholly embraces the source material and its revered characters. It's an action film that is hilarious, heartfelt, exciting and possesses tremendous replay value. Though it was heartbreaking to see the film flounder in theaters upon its release in 2010, it's exciting to hear that it will make its return to the big screen for its anniversary. Hopefully, fans will turn up and show their support of the film and give Scott Pilgrim Vs. The World some more love.
More: Scott Pilgrim Vs. The World Soundtrack: Every Song In The Movie
Source: Edgar Wright
Source : Screen Rant
More