Sea Of Thieves Battle Pass Price & Details Revealed By Rare
Rare games has detailed the price and content specifics of it's upcoming Battle Pass and Seasons that will be coming to Sea of Thieves in the future.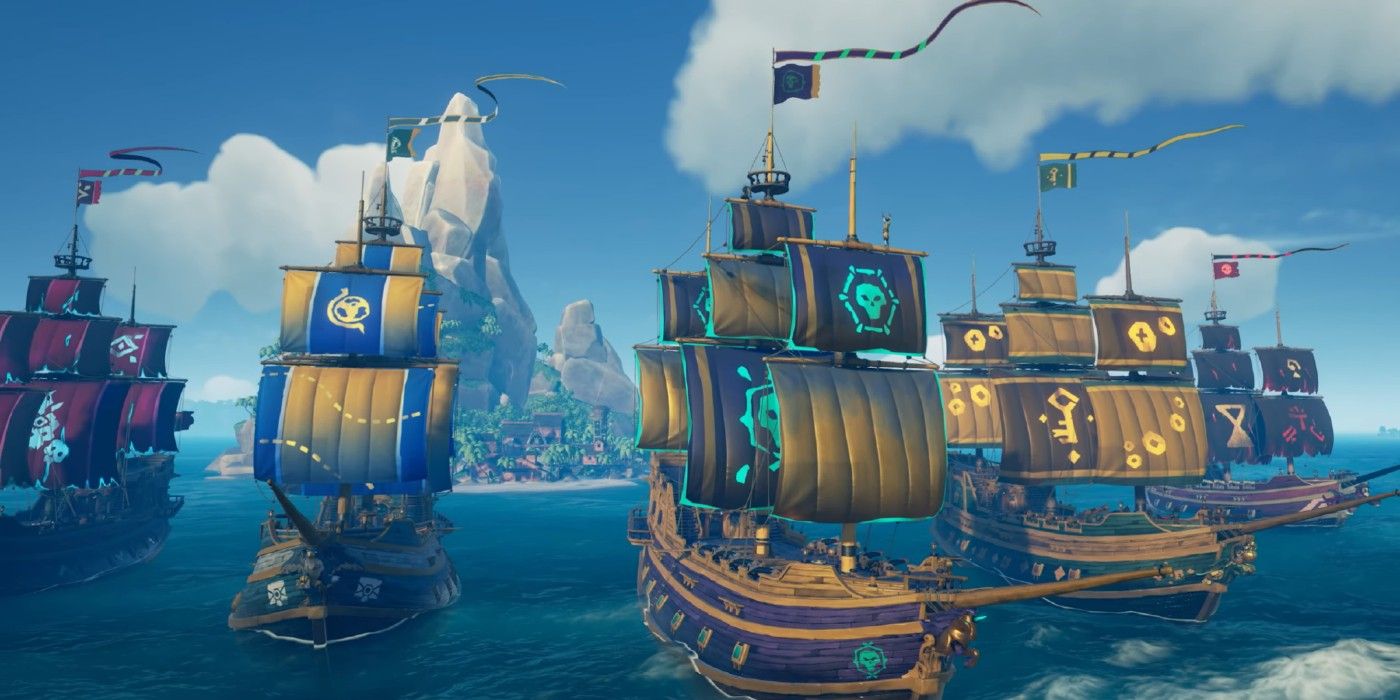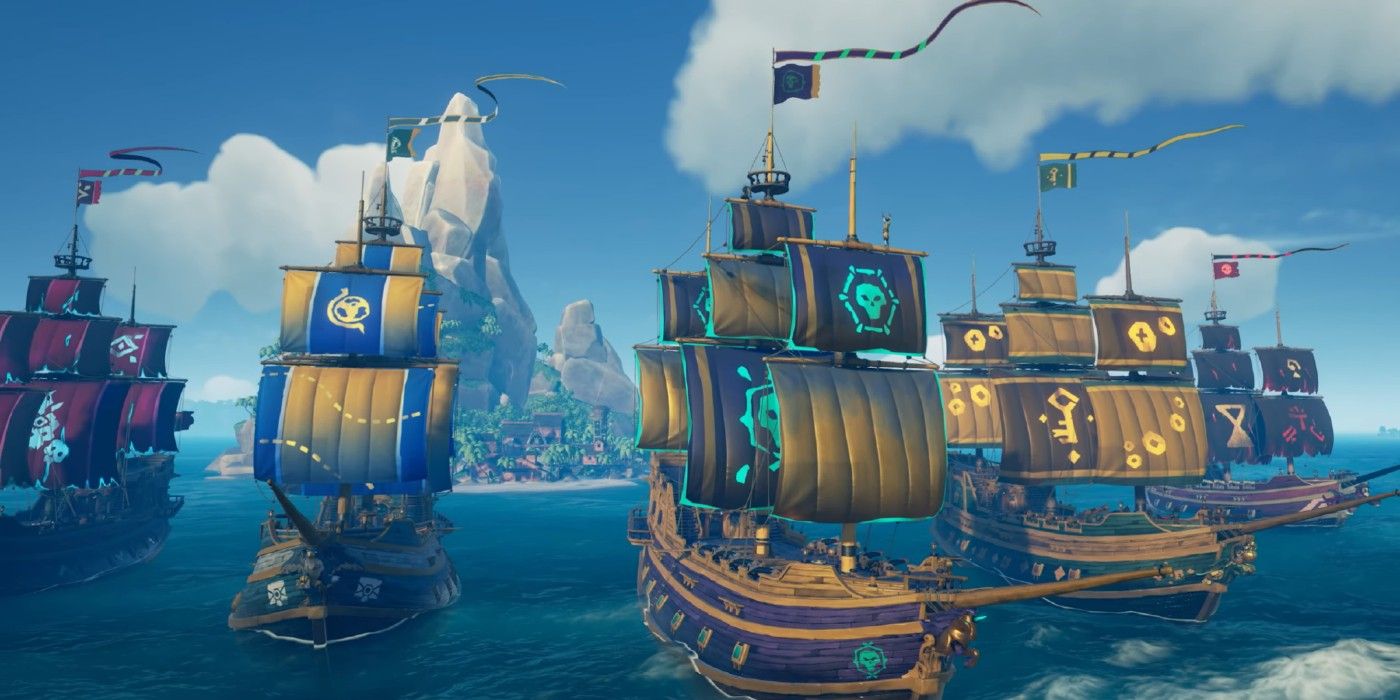 Rare has released details about ' upcoming Battle Pass and other features that will be added to the game in the near future. Rare has shown a high level of support for the online Pirate-based teamwork game since its much-hyped release. The game didn't have much content at launch, but Rare has worked diligently to change that and continue supporting the artistic world that it has created.
Sea of Thieves was released in March of 2018 after being initially teased at E3 2015. The teamwork-based ship play, vast open world, and stylistic art approach drew much attention to the title. Hype continued to gather around the game until its release, whereupon it received middling consumer and critical response. The core game was a solid foundation, but the primary complaint that many players had was that the game did not have enough content to keep people pillaging across the high seas. Luckily, since then Rare has released many updates that expanded on the core game's strengths and improved upon the criticized lack of content.
Related: How To Defeat Flameheart's Ghost Fleet In Sea Of Thieves
In an article by Gamesradar, Rare details the specifics pertaining to the game's upcoming Battle Pass and recurring Seasons. The Battle Pass itself functions similarly to others of its kind. Each Season within the game will last roughly three months each and introduce specific cosmetics, power-ups, timed events, and additional gameplay modes and variations. The Battle Pass allows fans to acquire seasonal content easier than other players while giving them earlier or even flat-out exclusive access to certain pieces of content. The Battle Pass will set players back 999 Ancient Coins (or $10 of real cash).
This is the latest large update that Rare has brought to Sea of Thieves to help keep the ever-expanding player base wanting more. In the past year alone, 15 million players have logged onto the game. While it can be a bit intimidating to enter a game fresh after it has already been established and after various updates, there are some easy ways to get started within Sea of Thieves.
The story of Sea of Thieves is one that has became a bit too common within the gaming industry. Much like the releases of and , hype seemed to outpace where the game itself was actually standing as far as functionality and gameplay was concerned. However, Rare has shown that it is prepared to release continuous support for its game while also diligently staying aware of what the community has to say about their experiences. This is the reason why Rare is adding the Seasons and Battle Pass systems, to increase the lifespan of the game. This allows players to enjoy the game they were expecting.
No Man Sky has seen a similar treatment since its release and a much needed overhaul is coming Cyberpunk 2077's way, according to CD Projekt Red. Sea of Thieves seems to be jumping onto the successful "game-as-service" bandwagon that has worked very well for smash hits such as and . For anyone looking to jump into their own pirate adventure, they can snag Sea of Thieves on Xbox One, Xbox Series X, and Windows.
Next: Every Xbox-Exclusive Game Coming In 2021
Source: Gamesradar, Sea of Thieves
Source : Screen Rant
More