Seroja makes lanfall as category three storm
Tens of thousands in WA are enduring a night of terrifying weather.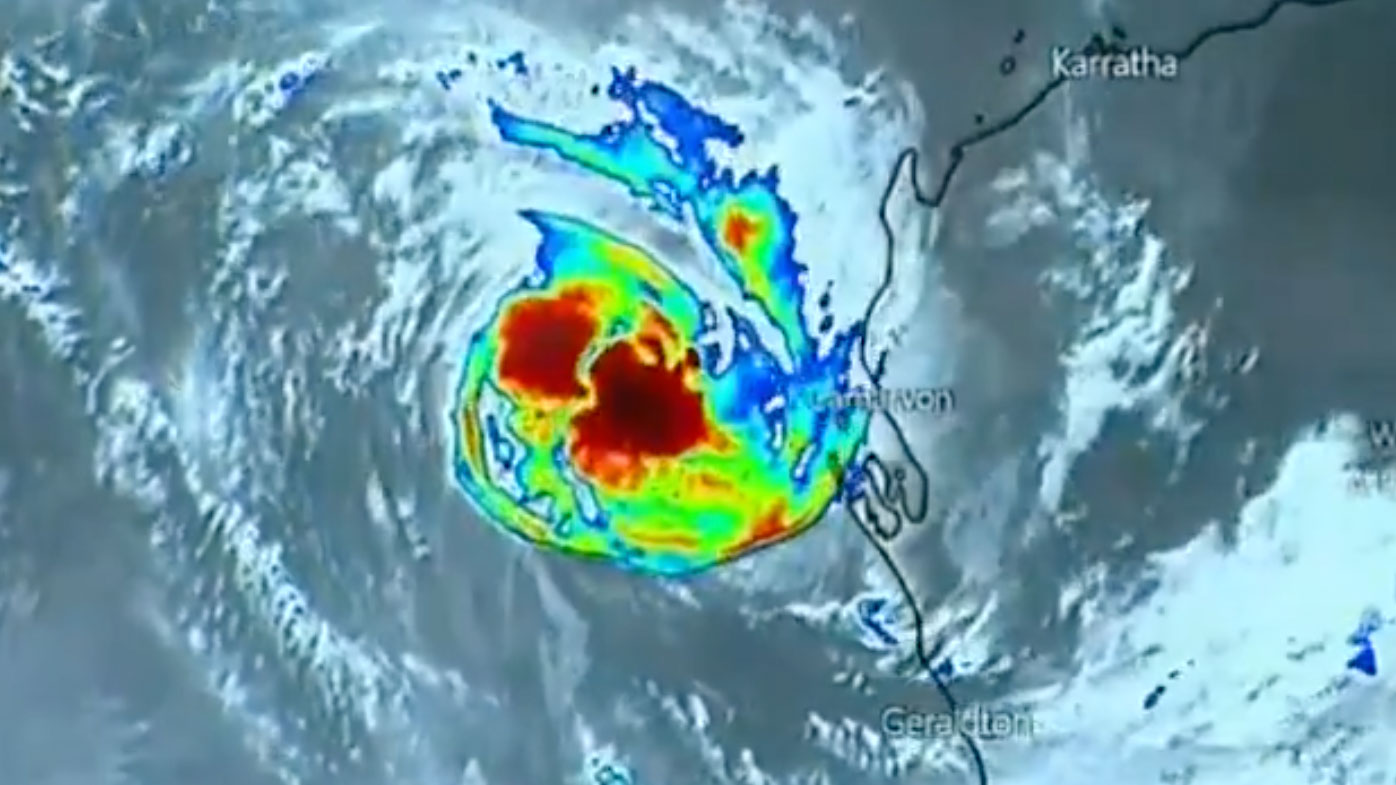 Tens of thousands in Western Australia are enduring a night of terrifying weather as Cyclone Seroja hits as a category three storm.
The fast-moving storm made landfall at Kalbarri with wind gusts up to 170km/h before continuing southeastwards towards Geraldton about 9pm (11pm AEST).
It is expected to weaken as it moves inland, but continue to bring ferocious winds and huge dumps of rain.
READ MORE:
https://twitter.com/MiaEgerton/status/1381222119783034881https://twitter.com/BOM_WA/status/1381233745613627393
In Kalbarri where the cyclone first hit, 9News Perth reporter Darius Winterfield said the roof had been ripped off his balcony before he retreated to the back of the apartment for fear of the glass doors smashing.
"Water is flooding in through the windows and the main roof is rattling very loudly ... we've lost power and have little phone reception, we are considering options if the roof goes," Winterfield said.
"My fears for the rest of Kalbarri tonight, Cylone Seroja has hit hard."
Just after 9pm he said it felt like the worst had passed Kalbarri.
"I can hear alarms going off all around us and poked my head out the balcony, can already see a few shacks that have been absolutely smashed. This will be devastating for many come first light."
Red alerts were issued for multiple towns along the coast, telling people in the path of the storm "to go to shelter immediately".
READ MORE:
https://twitter.com/dwinterfield9/status/1381214416692113408https://twitter.com/MiaEgerton/status/1381162335901941764
The red alerts were for people in or near Carnarvon to Lancelin, including the Shires of Shark Bay, Northampton, Chapman Valley, Morawa, City of Greater Geraldton, Mingenew, Three Springs, Perenjori, Irwin and the townsites Coorow and Carnamah.
Premier Mark McGowan said the state should brace for major damage from what is a very serious storm.
Seroja has recorded sustained winds near its centre of 120km/h with gusts to 170km/h .
The most likely area to experience destructive wind gusts is on the coast from Denham to Geraldton, but destructive gusts above 125km/h may extend inland as far as a line from Dalwallinu to Paynes Find, including Morawa, the bureau says.
"Towns in this area very rarely experience wind gusts this strong."
READ MORE: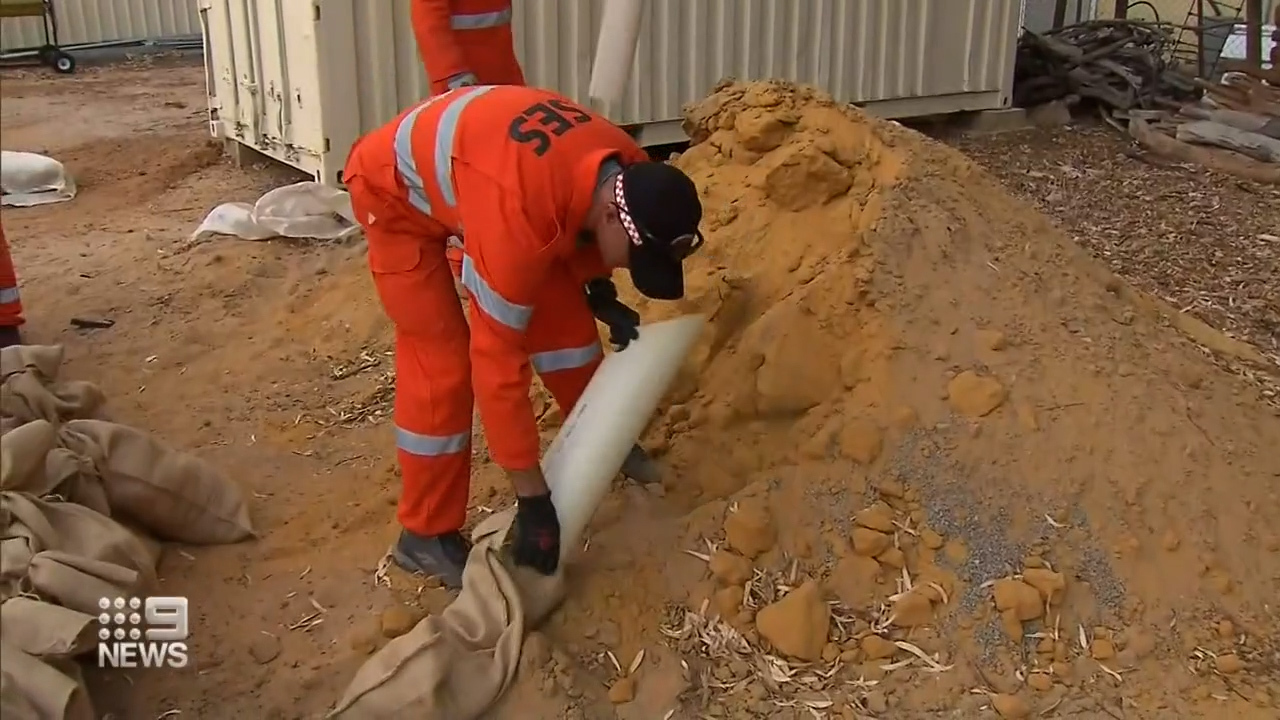 Just before 10pm, the cyclone was moving rapidly towards the southeast.
"Seroja is travelling at around 55km/h, and significant impacts are expected to extend inland through to Wheat Belt communities overnight," the Bureau of Meteorology said.
"The cyclone will weaken as it moves further inland on Monday but is still likely to result in damaging wind gusts, particularly to the north and east of the track, and heavy rain close to the track, as it moves through the eastern Wheat Belt, southern Goldfields and South East Coastal district.
READ MORE:
"A Severe Weather Warning is current for areas to the southeast of the Tropical Cyclone Warning area."