Sing On! (& 9 Other Game Shows That Can Be Found On Netflix)
Netflix audiences love game show Sing On!, but they might still be looking for other similar series on the streaming platform.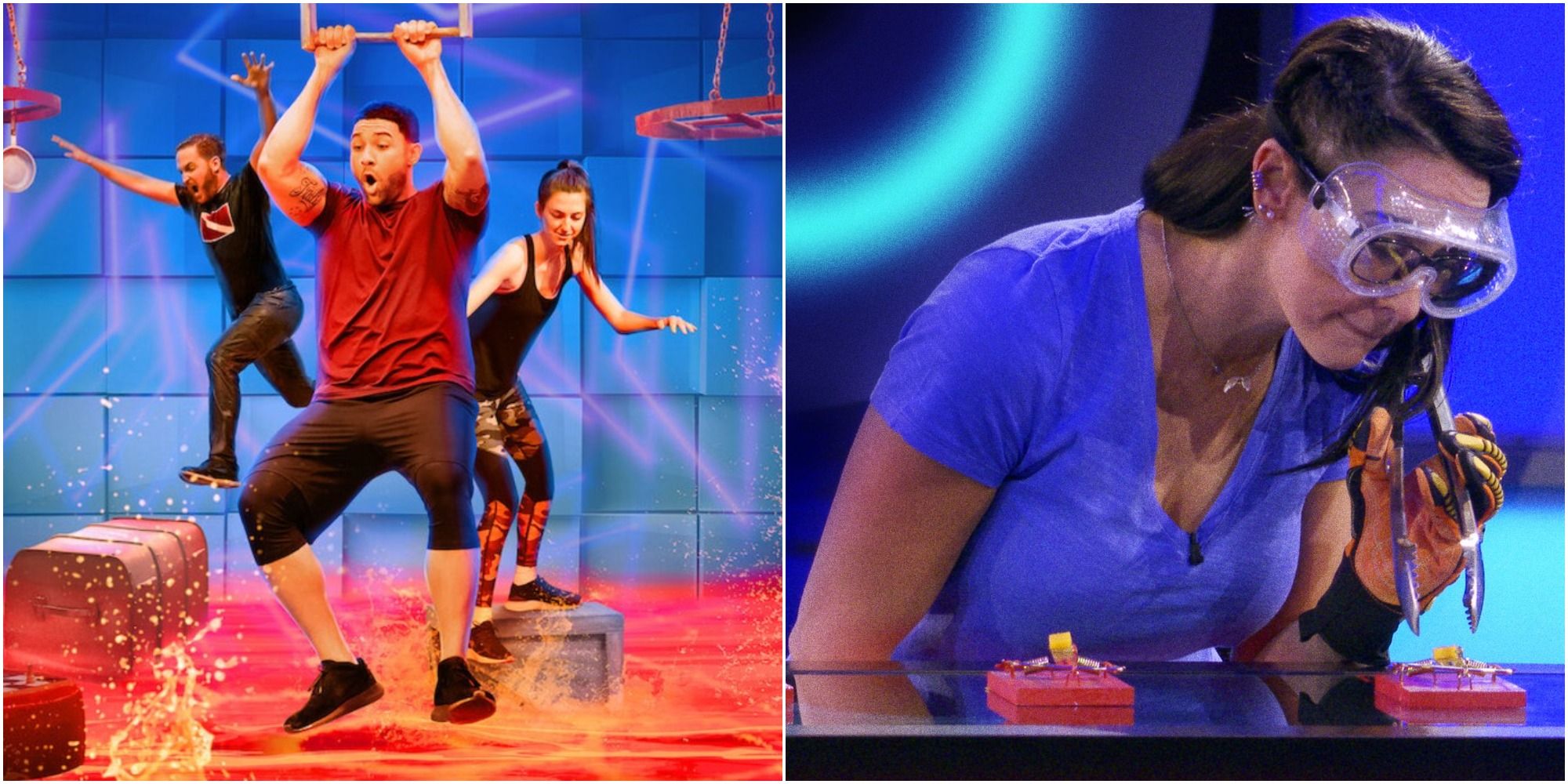 Netflix has changed the way that television is made and consumed. Its movies and TV shows have become incredibly popular the world over, and many people still regard it as the quintessential streaming service - despite a laundry list of competitors and imitators.
RELATED: Jeopardy!: 10 People Who Should Host After Ken Jennings
But where Netflix trails is live TV (obviously, due to its streaming nature), sports, and game shows. With that said, Netflix has been making some forays into game show territory, either by picking up existing game shows or producing their own. It's still not the go-to place for game show enjoyment, but these programs prove that Netflix is beginning to pave the way for game show streaming.
10

Sing On!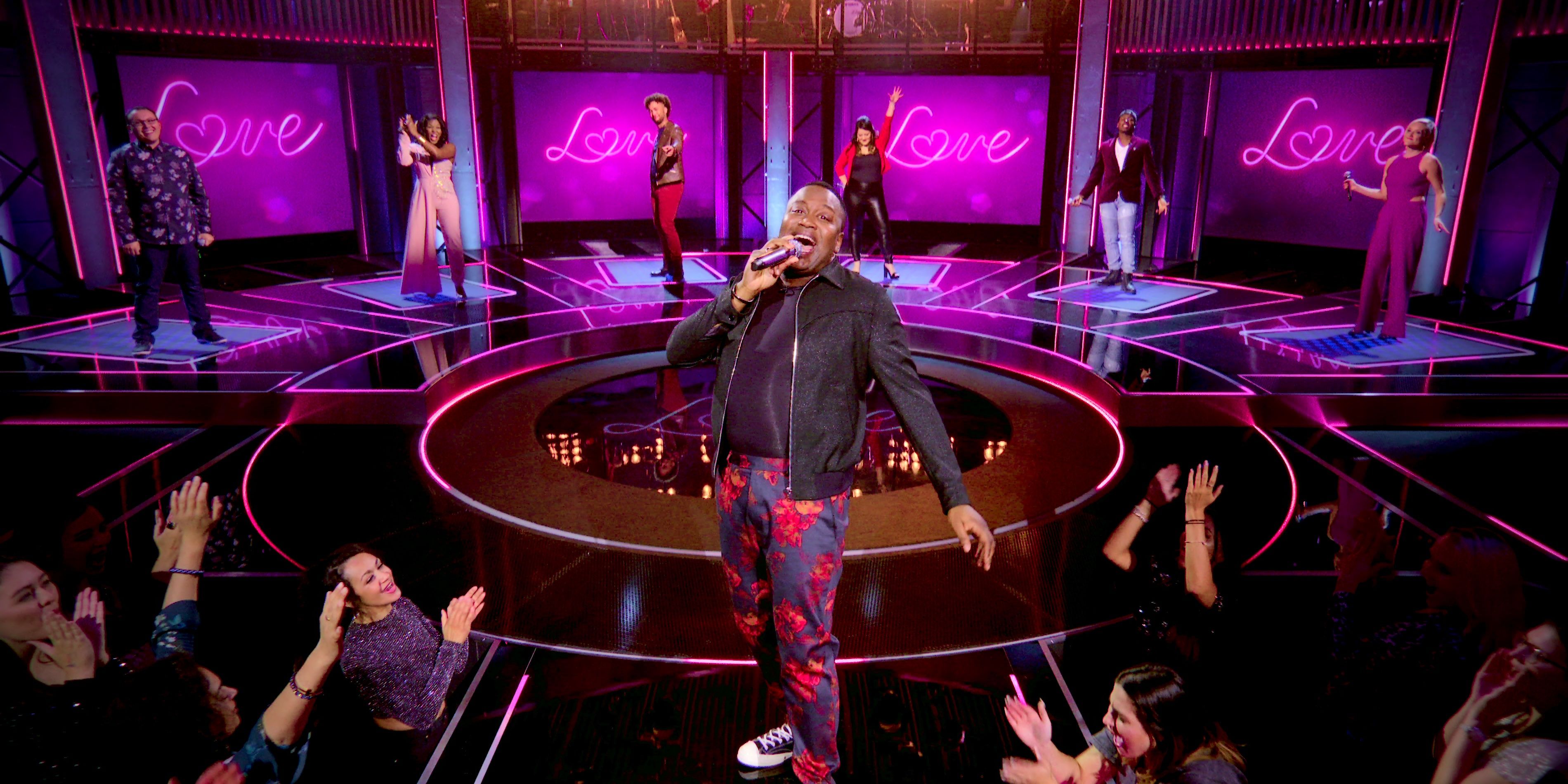 Distributed exclusively by Netflix, was released in September 2020 and is hosted by 's Tituss Burgess. The show sees six contestants singing various popular songs and trying to be the most pitch-perfect singer. The more pitch-perfect a song is performed, the more money the contestants win. At the end of each round (or song), the contestants vote off who they believe is the weakest singer (without actually knowing). It's a decent little game show, and it's filled with some great music. It's karaoke for TV.
9

Jeopardy!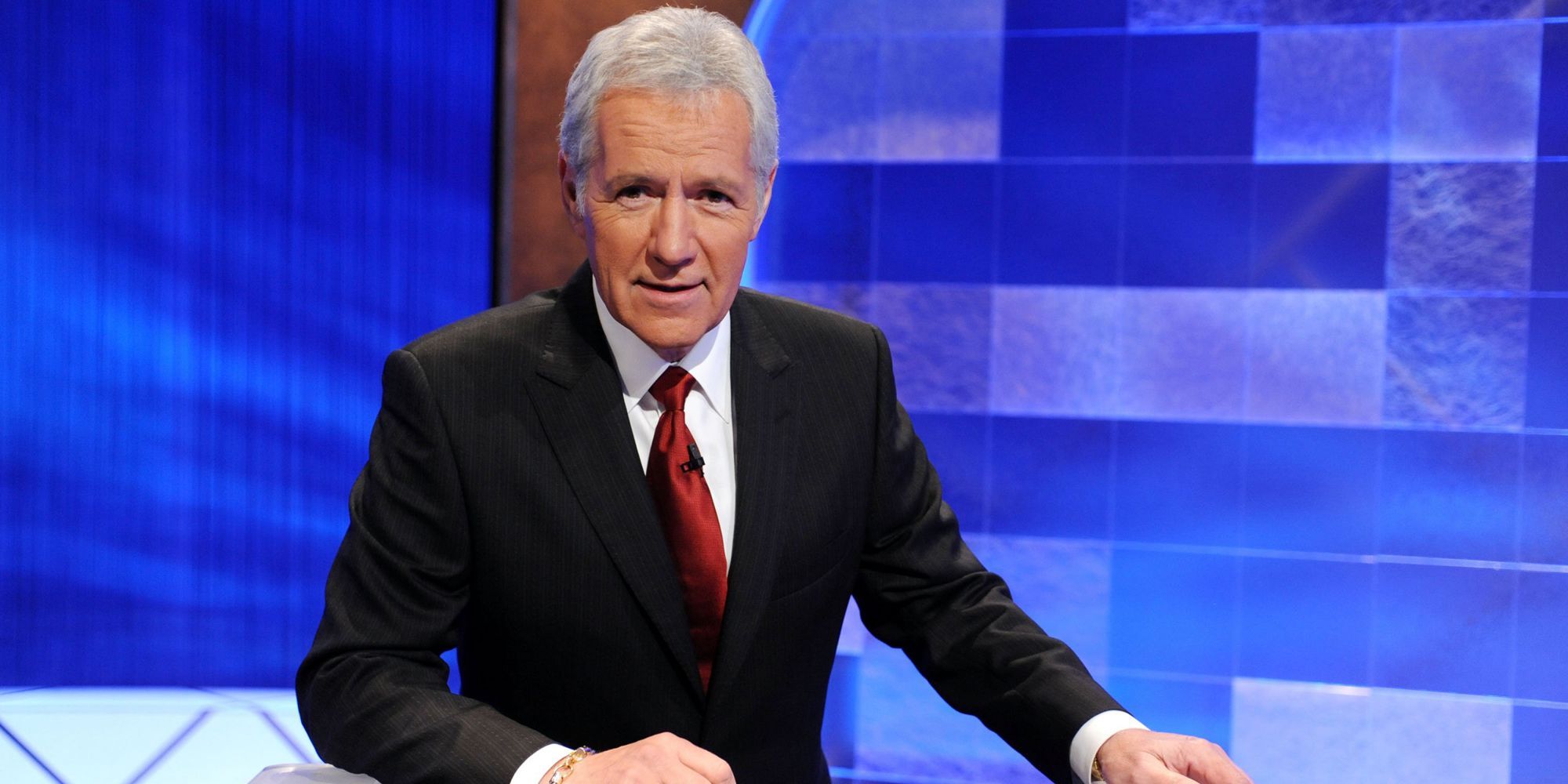 Jeopardy! is perhaps the most famous game show in western TV history. Once hosted by the iconic Alex Trebek (who unfortunately passed away in 2020), succeeds due to its simplicity. That, and Trebek's stellar hosting. While not all of Jeopardy! is on Netflix (that would be ridiculous), the streaming service is continuously cycling through various tournaments and winner streaks. It's not ideal for diehard Jeopardy! fans, but it's certainly better than nothing.
8

Minute To Win It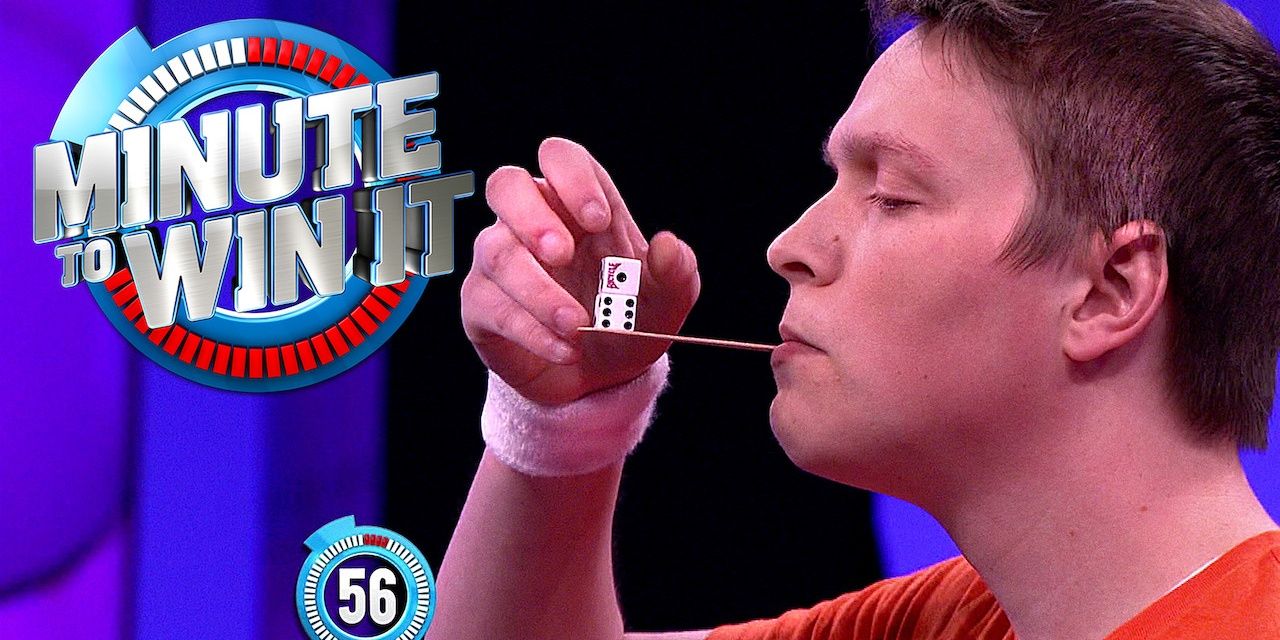 Minute to Win It has aired on and off since 2010, and it has gone through two different hosts - Guy Fieri and Apolo Ohno. It has also spanned various networks, including NBC and the Game Show Network. Like Jeopardy!, the concept is relatively simple. Contestants perform various bizarre "stunts" using common household objects, and if they complete ten different stunts within a minute (minute to win it!), they win $1 million. It's not high art, but Minute to Win It is a heck of a lot of fun.
7

Floor Is Lava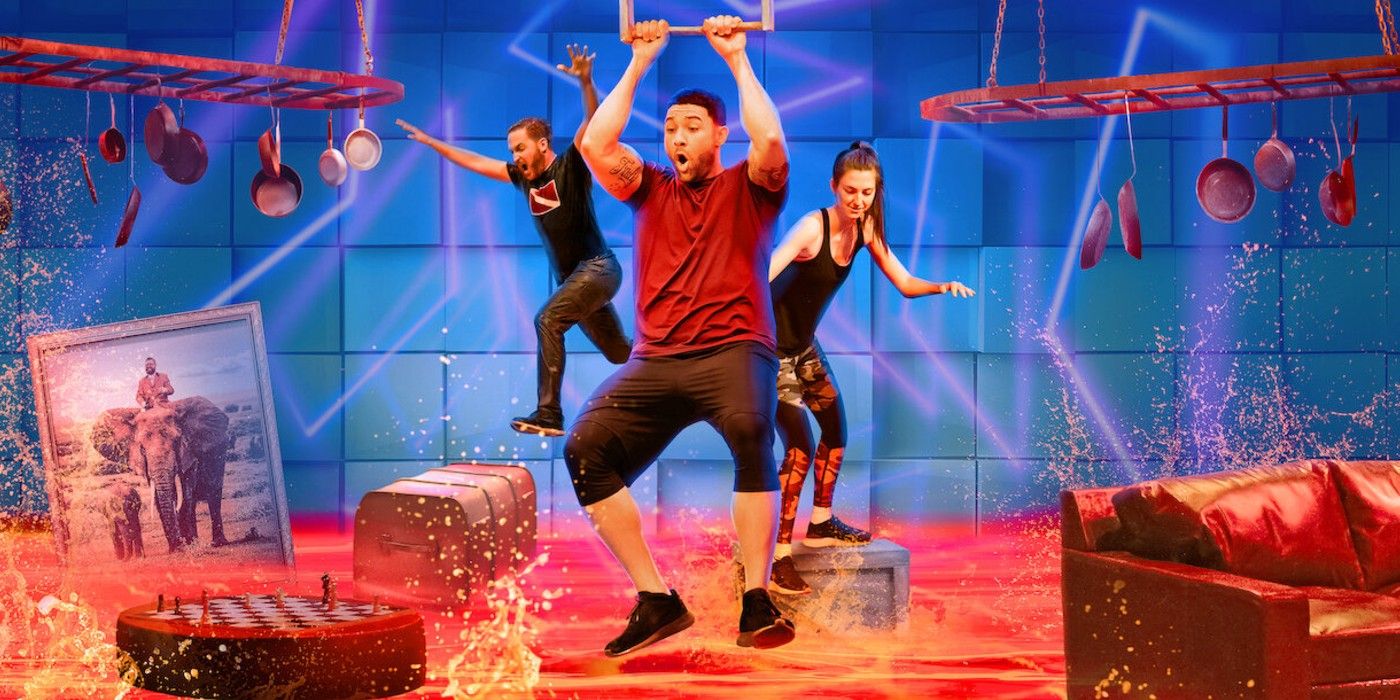 Another Netflix original, takes the popular children's game and turns it into a legitimate game show. Premiering back in June of 2020, Floor Is Lava sees contestants running through an obstacle course and trying to avoid falling into a pit of red goop.
RELATED: 10 Actors Who Ended Up Hosting Game Shows
If they succeed and clear the obstacle course without falling into the "lava", they win $10,000. It's nothing but silly fun, and there are currently ten episodes to watch on Netflix.
6

The Chase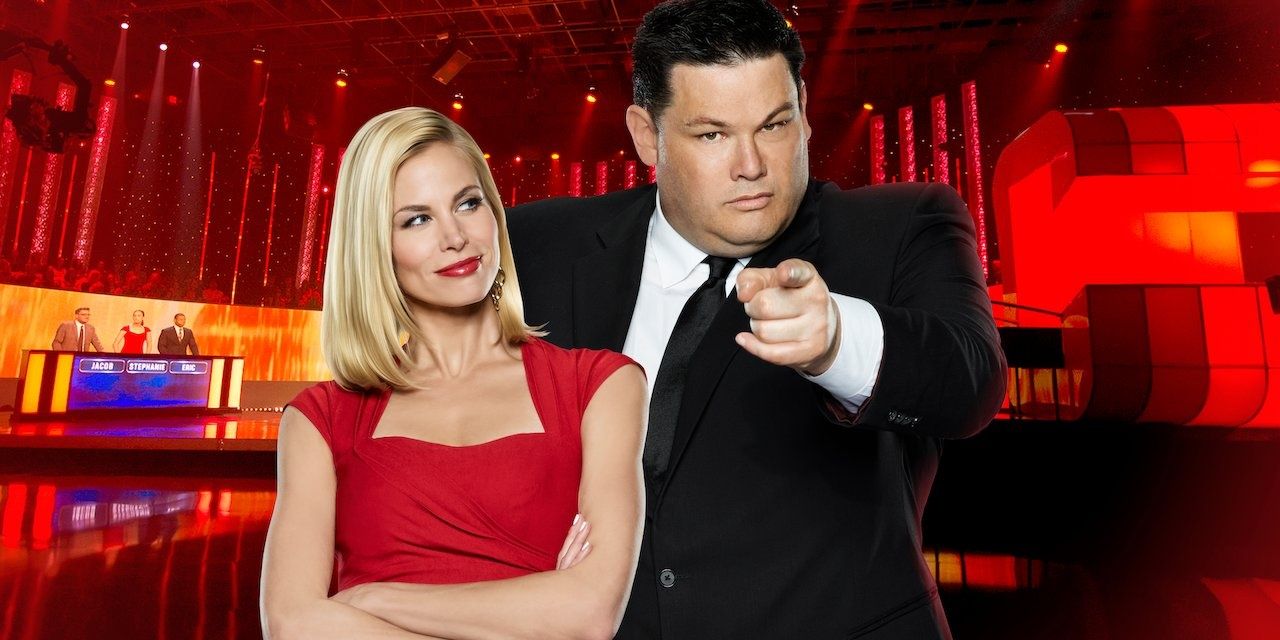 The Chase aired on the Game Show Network from 2013 to 2015 before it was cancelled. A handful of the episodes are now on Netflix, and it comes highly recommended. Contestants answer a series of questions. Once a certain amount is banked, they must face The Beast - a professional trivia player - in a one-on-one quiz faceoff. They both answer the same questions, and if the contestant gets the question wrong and The Beast gets it right, he moves up on the board. If he "catches" the contestant, they lose all their money.
5

Winsanity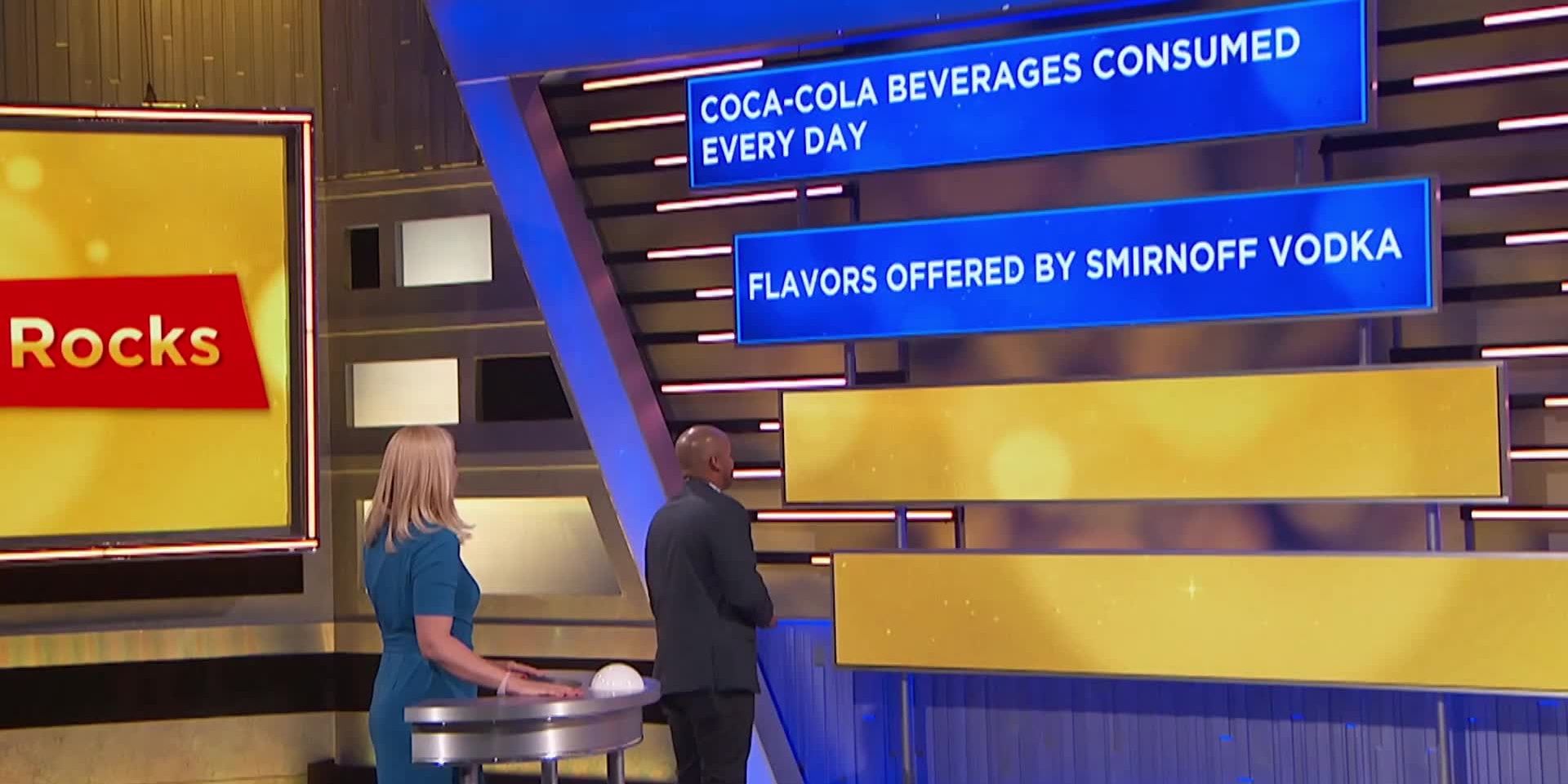 Unfortunately, Winsanity did not last very long. Fortunately, episodes of the show can be found on Netflix. The series is hosted by Donald Faison, who is most well known for playing Turk in . Contestants must place statistical facts in numerical order. If they place a specific fact out of order, an audience member can jump in and try to fix the order. The concept behind the show is certainly unique, and the fun is aided by Faison's obvious charm and charisma.
4

Idiotest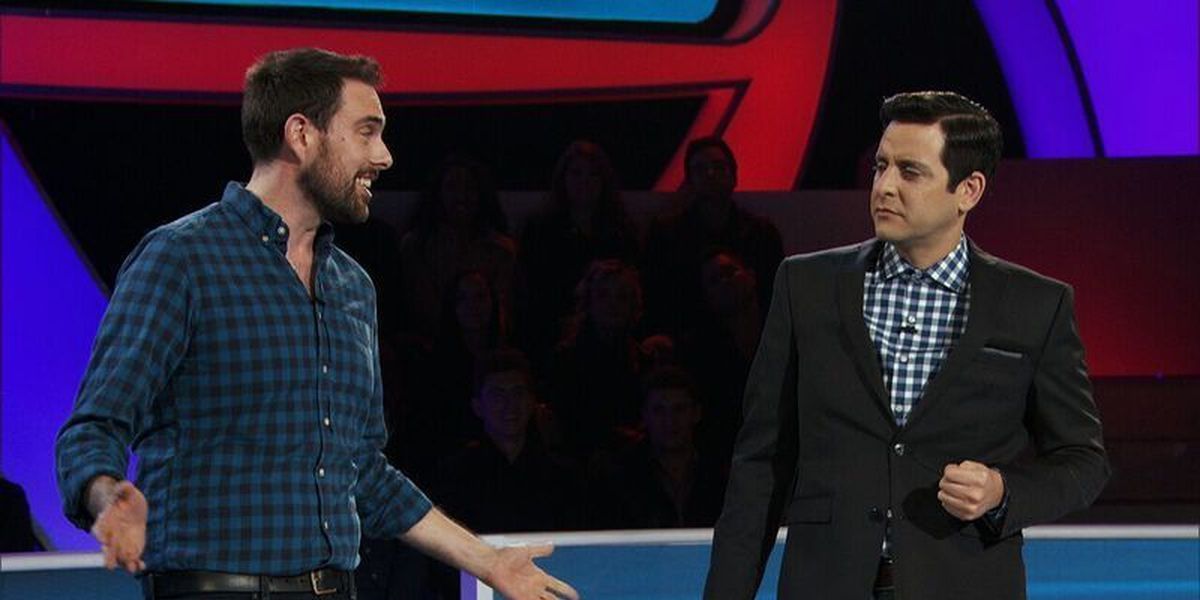 Another Game Show Network production, Idiotest aired for four seasons and over 200 episodes between 2014 and 2017. Hosted by actor and comedian Ben Gleib, Idiotest sees teams of two trying to solve puzzles and answer brain teasers.
RELATED: 5 Game Shows From the 1990s We Remember Fondly (& 5 We Don't)
Should they solve the problems correctly, they advance to the final bonus round for a chance to win $10,000. It's a unique game show in that it focuses on funny and twisty brain teasers rather than more traditional trivia.
3

Supermarket Sweep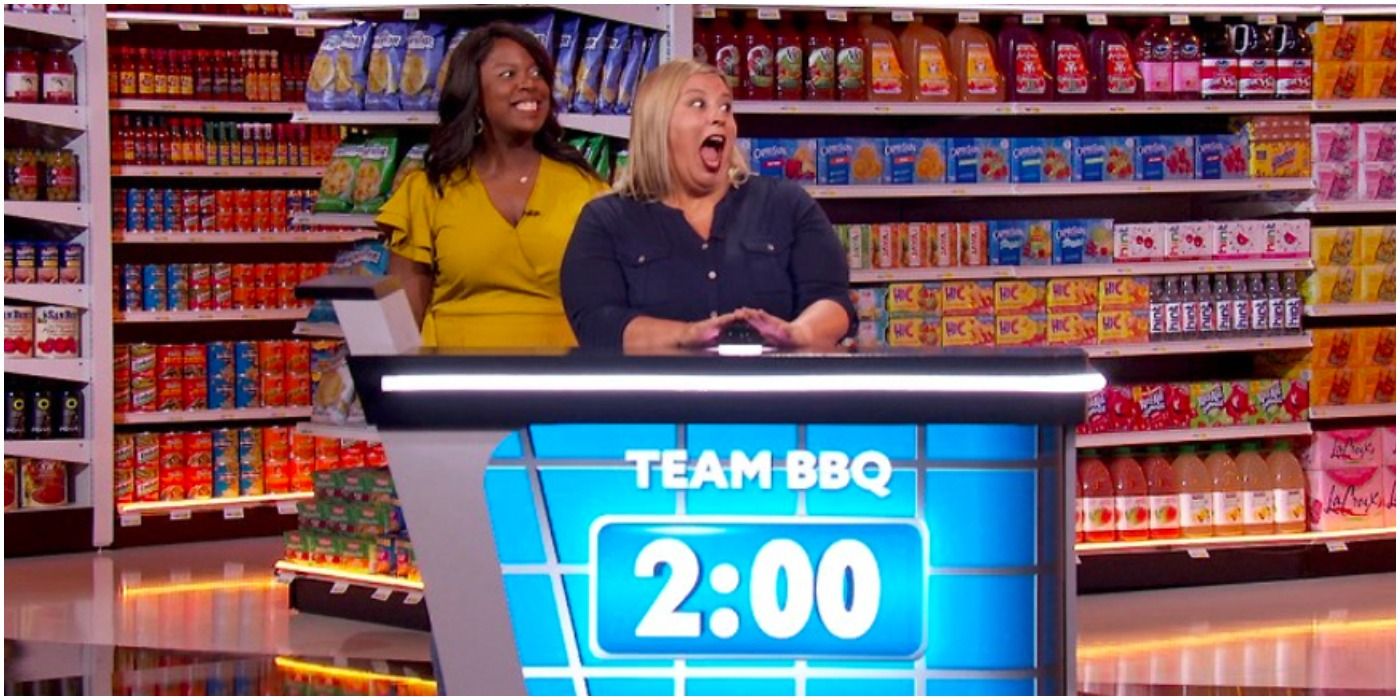 Supermarket Sweep is one of the classic game shows. It originally aired on ABC all the way back in the mid '60s, spanning 1965 to 1967. It was then remade by Lifetime in the early '90s, PAX TV in the early 2000s, and finally ABC again in 2020. The show combines traditional trivia with a unique concept - contestants race through an empty supermarket and collect as many items as they can. The team that collects the most expensive batch of groceries wins.
2

Awake: The Million Dollar Game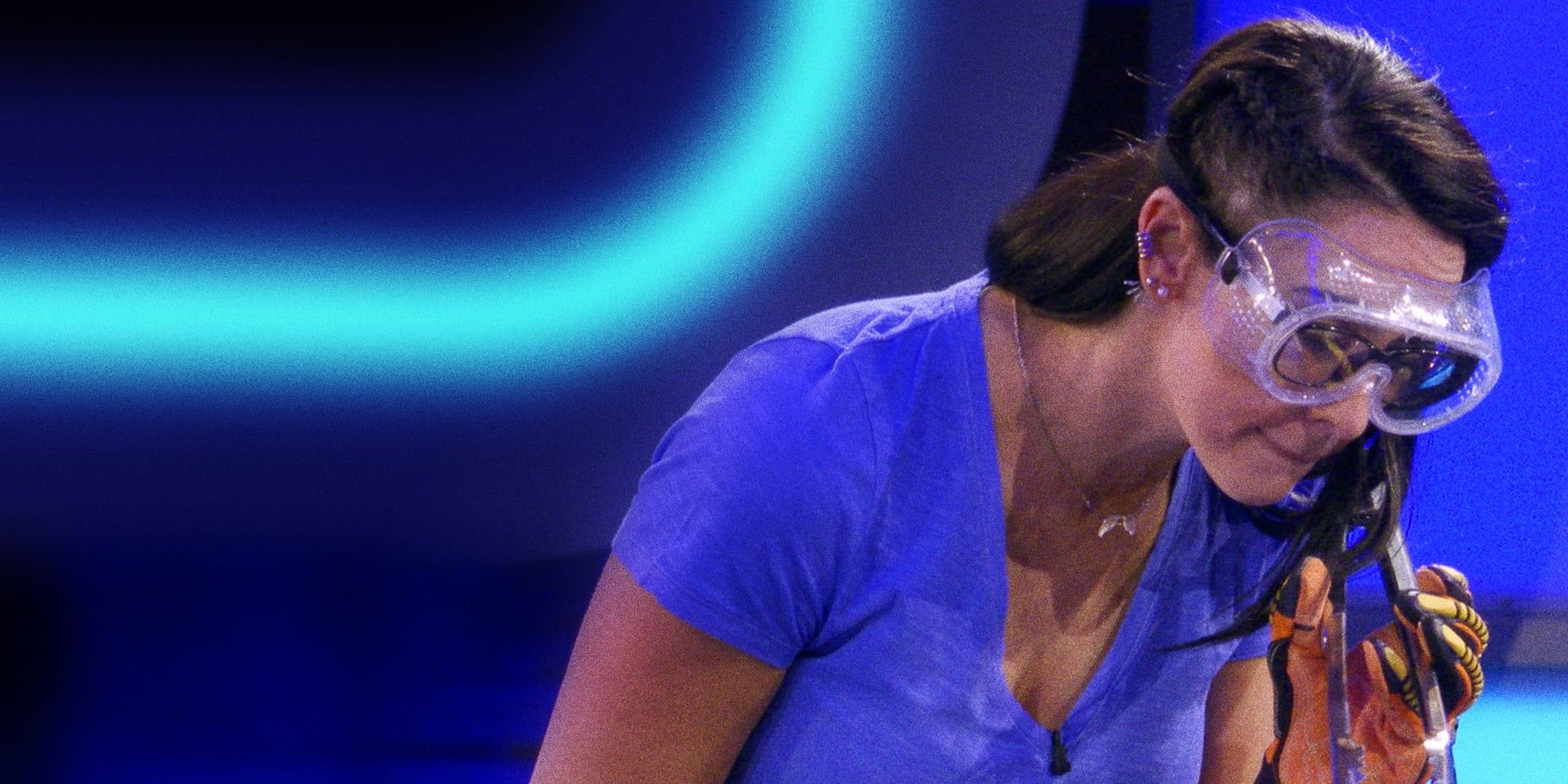 Yet another Netflix original game show, Awake: The Million Dollar Game is a high-gloss show that concerns itself with the human mind. A batch of contestants stay awake for 24 hours and proceed to compete in various tasks - both of the physical and mental variety. It's always fun to watch tired people stumbling around a set and failing at even the most basic tasks, and while the concept isn't very unique or original, it does make for some entertaining viewing.
1

Flinch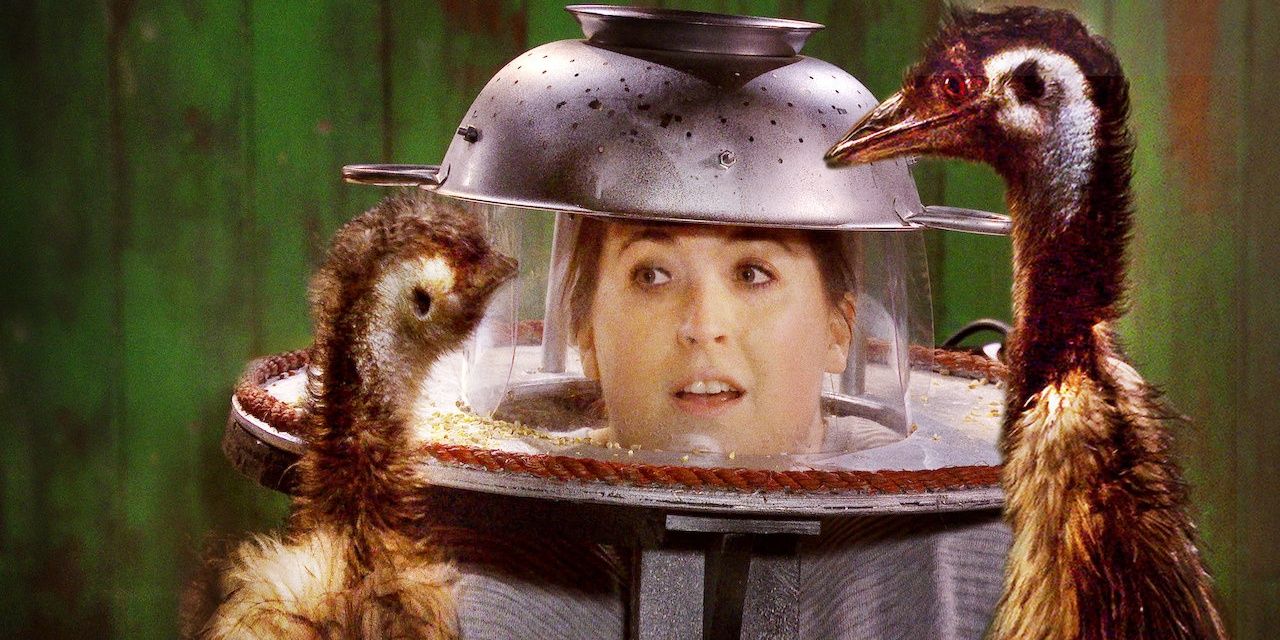 The final Netflix original is Flinch, which is essentially a tamer version of . Debuting back in May of 2019, the concept of Flinch is almost painfully simple - contestants must face various flinch-worthy obstacles (like a balloon popping right next to their ear) and should they flinch, they are punished in various inventive and hilarious ways. If they don't flinch, they win. It's certainly nothing extraordinary, but it still makes for some fun, and funny, viewing.
NEXT: 5 Best Game Show Hosts Ever (& 5 Worst)
Source : Screen Rant
More