Southern Charm: Kathryn Dennis Dropped from Clothing Brand amid Racism Allegations
Kathryn Dennis has been dropped as brand ambassador for a South Carolina-based clothing store after being accused of sending racist messages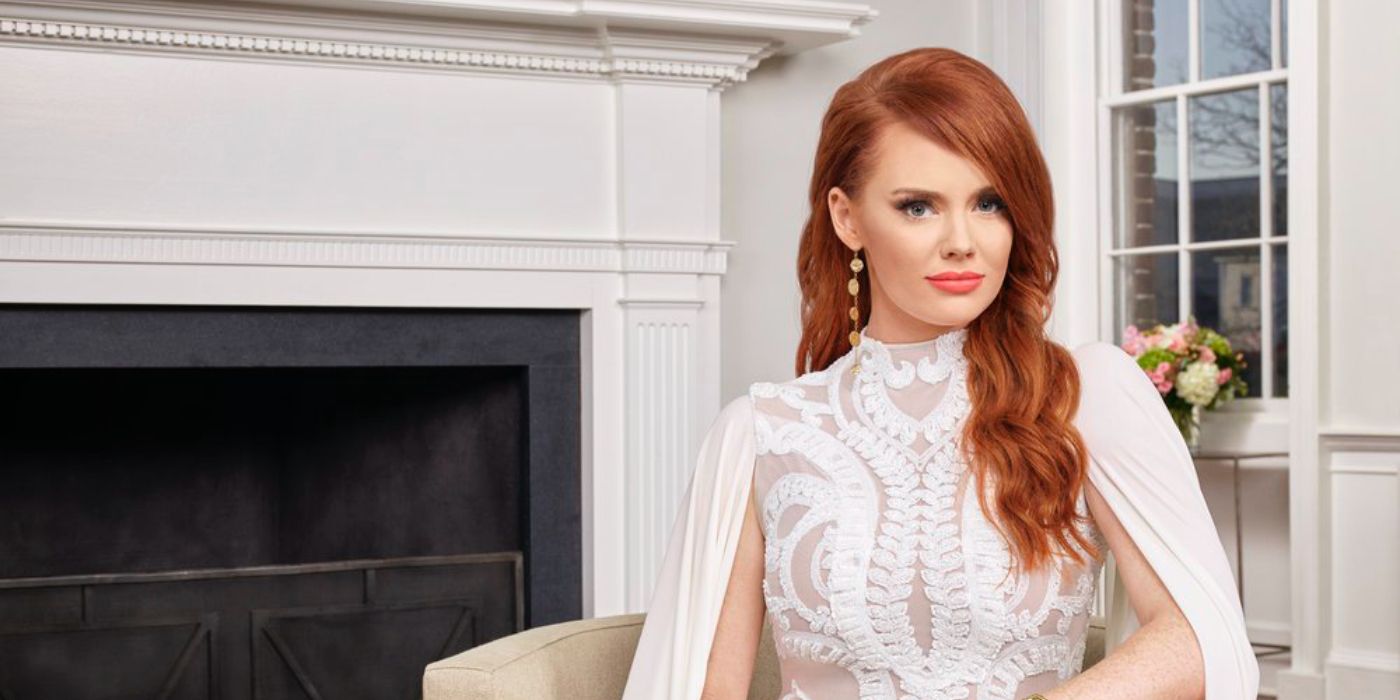 Southern Charm star Kathryn Dennis has been dropped as a brand ambassador for a Charleston, South Carolina-based clothing store after being accused of sending racist messages to activist Mika Gadsden earlier this week.
The Bravo star and mother of two got into an intense Twitter battle with Gadsden on Monday over a Trump Boat Parade planned by local Charleston businesses. Dennis arguing with Gadsden over whether or not supporting President Trump made her a racist soon escalated into a racially insensitive rant. Although she apologized, it was too little too late. Dennis used to also intern at the South Carolina store, Gwynn's of Mount Pleasant, after her close friend and co-owner, Madison Simon helped her get an interview in an episode of the Bravo reality hit.
Despite their history, Gwynn's went to Instagram this write a statement to their followers past Wednesday, to explain why they have decided to drop the Southern Charm star. Check out the clothing brand's full statement in the Instagram post below:
According to BuzzFeed News, Dennis sent a total of 28 rage messages to activist Gadsden, going so far as to send her a derogatory monkey emoji and calling her a "psycho." Soon after, Dennis admitted that "using a monkey emoji … was offensive." She then publicly retracted her tweets with an apology: "From the bottom of my heart I sincerely apologize to anyone and everyone I hurt. Although the context was not my intention, there are no 'if ands or buts' that excuse me … I did not give it thought, and it was and is wrong. I know I am not that person. I know and will do better." Gadsden wasn't buying her response as she replied, "Apology not accepted."
Dennis has had quite the go of it in the past year after a tough, drawn-out custody battle with Thomas Ravenel that included Ravenel's ex Ashley Jacobs calling her "an egg donor." Despite the name of the show, Dennis and the rest of the southern cast are not known for being the most charming. After a delay in production, the seventh season of Southern Charm is set to premiere sometime late in the year.
Next: , Won't Return For Season 7
Source: BuzzFeed, @gwynnsofmtp
Source : Screen Rant
More