Star Wars Jedi: Fallen Order - How to Access The New Challenges (& Rewards)
Star Wars Jedi: Fallen Order received free DLC, featuring New Game Plus Mode, new combat challenges, and Inquisitor gear for Cal Kestis.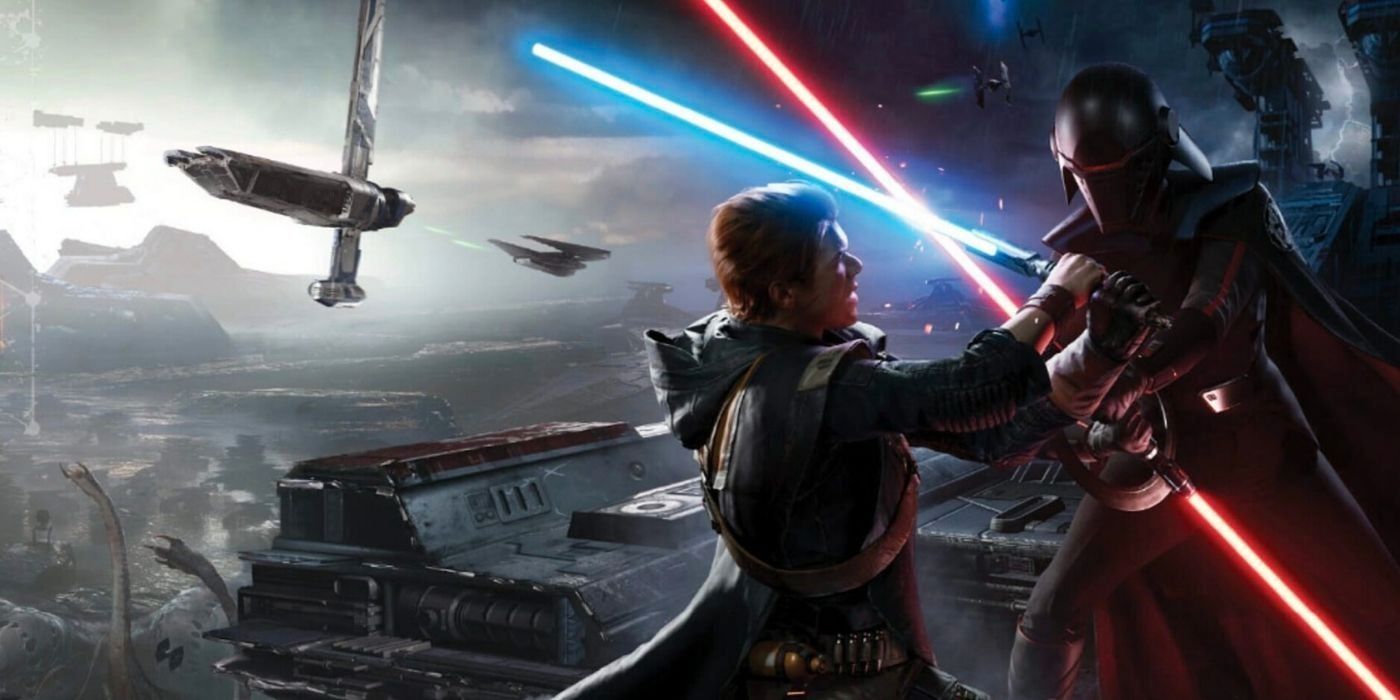 Star Wars Jedi: Fallen Order received a free DLC pack this week on May 4th,  featuring a bounty of new game content, cosmetic rewards, and quality of life updates. The game was released in 2019 by EA and Respawn for all consoles and PC. Players follow Cal Kestis, a Jedi in hiding, as he fights the empire across the galaxy. The new game content includes arena-style combat challenges in "Meditation Training," and a new game plus mode to give players another crack at the main story.
The new game plus mode is called New Journey +.  It can be accessed from the main menu right when the player boots up. This secondary playthrough is the only means of accessing Meditation Training. Not everything will carry over from the player's first playthrough. Players get to keep their cosmetics and all found treasure crates from the main game; however, the skill tree is reset. Unopened chests remain hiding among the planets for players to find.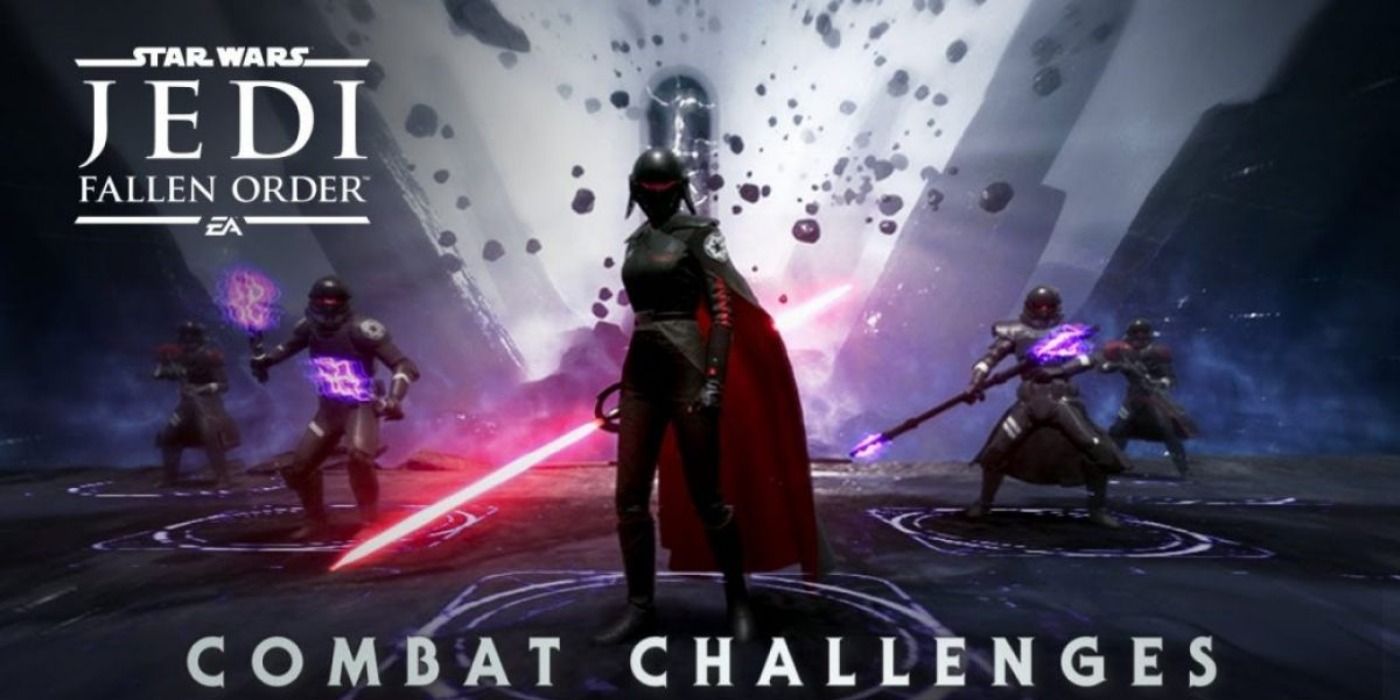 Meditation Training is split into two modes, Combat Challenges, and Battle Grid.  Meditation Training is available at any meditation point across the player's New Journey+ playthrough. These scenarios are designed as end game content, requiring the best of Cal's abilities. Combat Challenges are a series of twelve matches against waves of random enemies from in-game locations. The location of the challenge depends on which planet the launching meditation point is located on, and will feature enemies from that environment. Each match is rated on a three-star scale. Earn your first star for finishing the challenge, two stars for winning without stims, and three stars for taking no damage.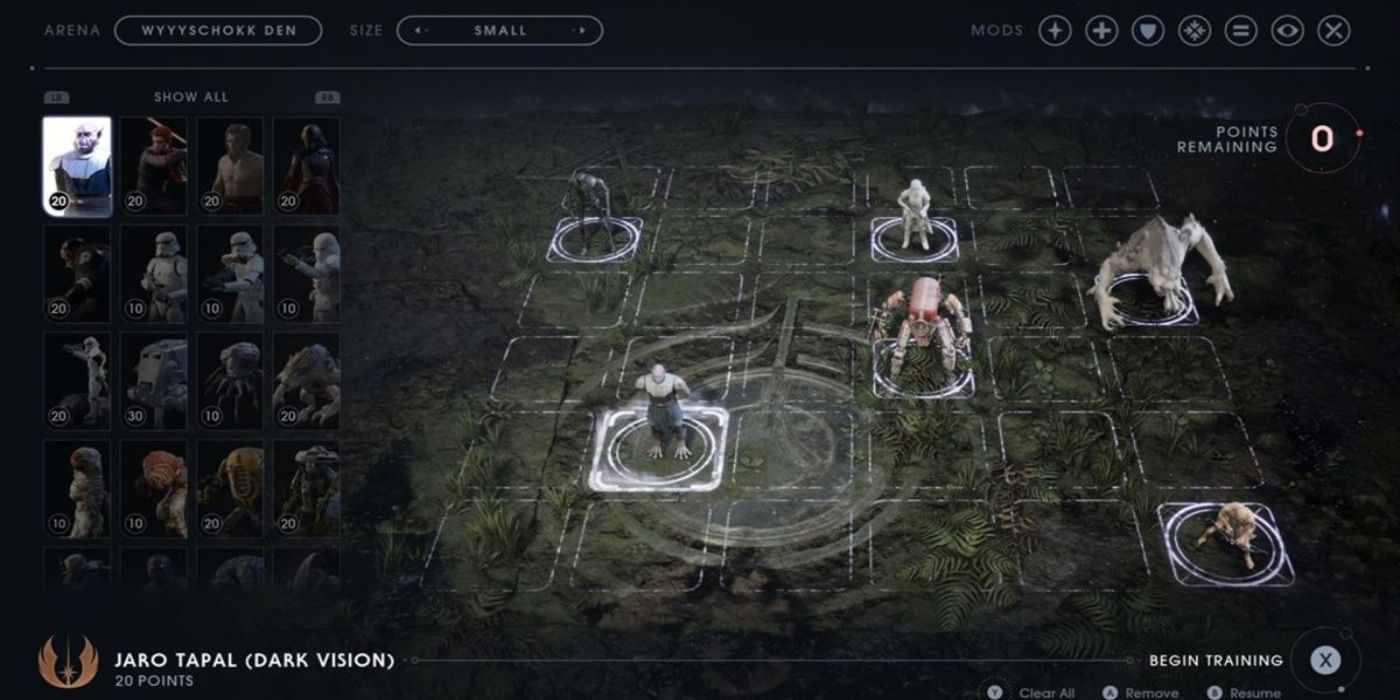 The Battle Grid mode is a fully customizable arena fight. Players set the number of enemies, enemy type, and arena location to test their skills.  The size of the encounter is entirely customizable, ranging from small to large. The creation grid appears almost like a chessboard, a veritable sandbox for players to build and place their enemies. Each enemy is worth an allotted number of points based on their difficulty. This mode also allows players to fight bosses from the main storyline, with bonus challenges against Master Jaro Tapal and Inquisitor Cal Kestis. If a player is particularly proud of a challenge they have set up, then they can save their Battle Grid to replay later. So, if any player is masochistic enough to go one on one with a few Oggdo Bogdos, this is the way to do it.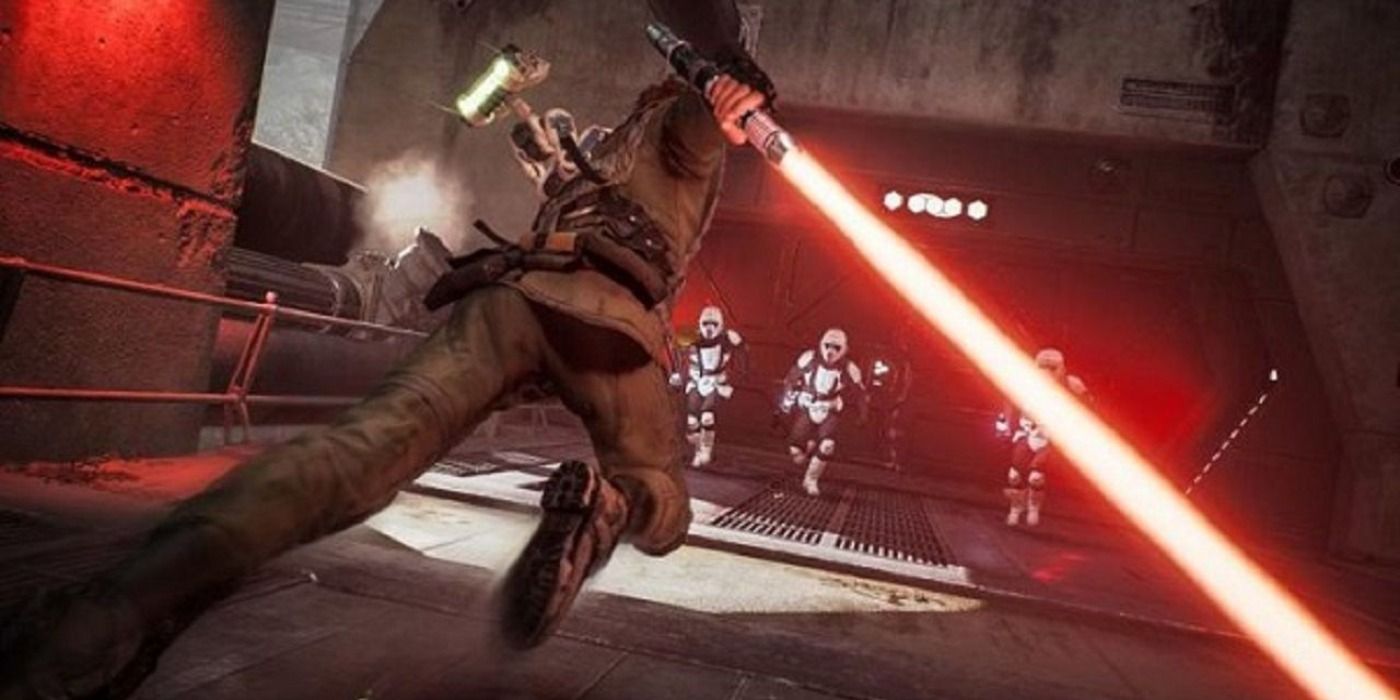 The rewards for the new game content are cosmetic in nature, new BD-1 skins, lightsaber colors, ponchos, etc. Standing out from the pack is the red kyber crystal for Cal's lightsaber, and also the new Inquisitor wardrobe. These two rewards are unlocked just by starting New Journey +. The rest of the cosmetic rewards must be unlocked through Meditation Training. Some of the colorful BD-1 skins include "Onderon Bloom," "Kesselstone," and Galionica. BD-1 skins are unlocked by earning 12 stars in the Combat Challenges.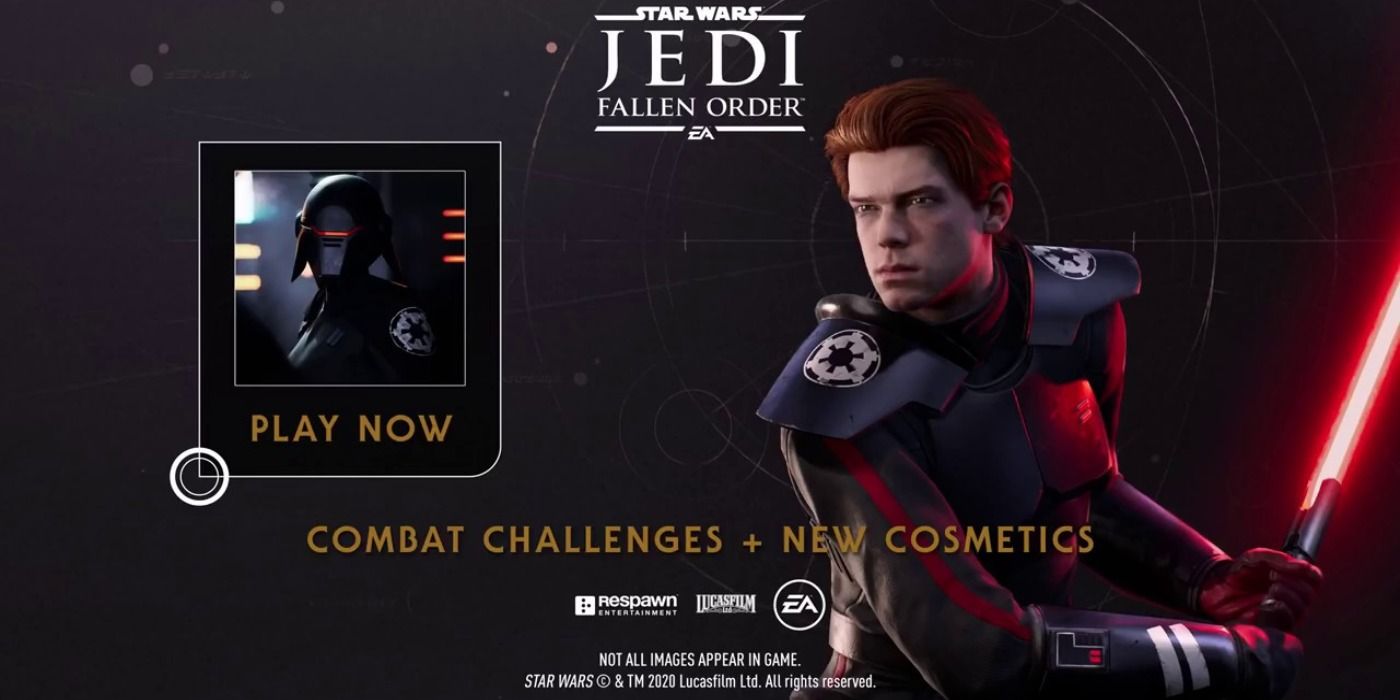 This DLC for Star Wars Jedi: Fallen Order is a quick download and a great step from EA towards building good faith with the fan base. The accessibility improvements underneath the new content include options to skip QTE actions, improved climbing, and text scaling options.  Meditation Training does well by engaging player creativity in the Battle Grid, a novel approach to arena combat. Players stuck at home can now re-visit the stunning planets of a galaxy at war, and unlock the new challenges to push Cal's skills to the limit.
Next: Star Wars Jedi: Fallen Order Review Roundup: The Force is Strong With This One
Star Wars Jedi: Fallen Order is available on PS4, Xbox One, and PC
Source : Screen Rant
More