Taapsee Pannu talks about how honesty gives her the confidence to be fearless
Taapsee Pannu says it as it is Continue reading ...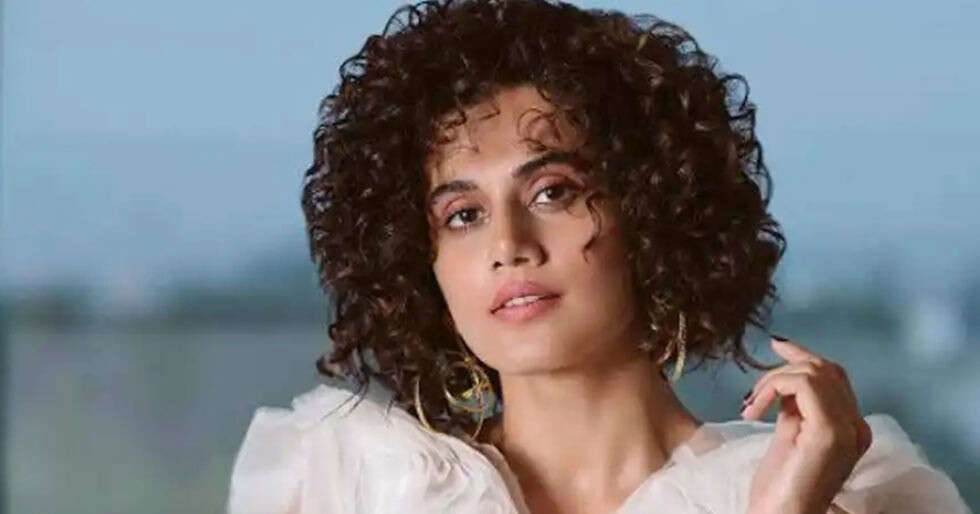 Taapsee Pannu was in the news a few days back as her house was raided by the Income Tax department. Now that everything has been sorted, the actress spoke to E Times saying that she is okay but she's surely checking on her parents often if they are. She said, "I was not available for a few days, but I was pretty much fine during that time. My family is okay, too. They're also asking me the same question, 'Are you fine?' And in return, I am asking them that, too. It's like we know something has happened, but we don't know what we are supposed to feel about it because we're just fine."

Taapsee reasons out saying, "That when you start from scratch and build everything, including this impression people have of me, over a period of time with hard work, and not by fluke, you don't have to make an extra effort to protect it. By now, people can see this is who I am; it's not a facade. I don't have skeletons in my cupboard. My honesty gives me the confidence to be fearless."


She further adds by saying that apart from her work she is lazy about other things and that's one of the reasons she doesn't lie. She doesn't want to take a lot of effort to cover up a lie with more lies. "It's better to say what you feel, but not at the cost of hurting others. Even if someone is targeting me in a certain tone, I don't feel the need to respond to the person in the same manner. What's the difference between us, then? I like to look at life in a simple, peaceful way. I will call out what is wrong, but without pointing fingers at individuals," says the actress.

She's currently shooting for Do Baarah, a time-travelling film with Anurag Kashyap helming it. In her kitty she has Shabaash Mitthu, Rashmi Rocket, Haseen Dilruba, a South flick and Looop Lapeta.
Source : Filmfare Bollywood
More