Tangled: What Happened To Rapunzel & Flynn After The Movie
Rapunzel and Flynn Rider defeated Mother Gothel and brought joy to the kingdom in Tangled, but they had another adventure before getting married.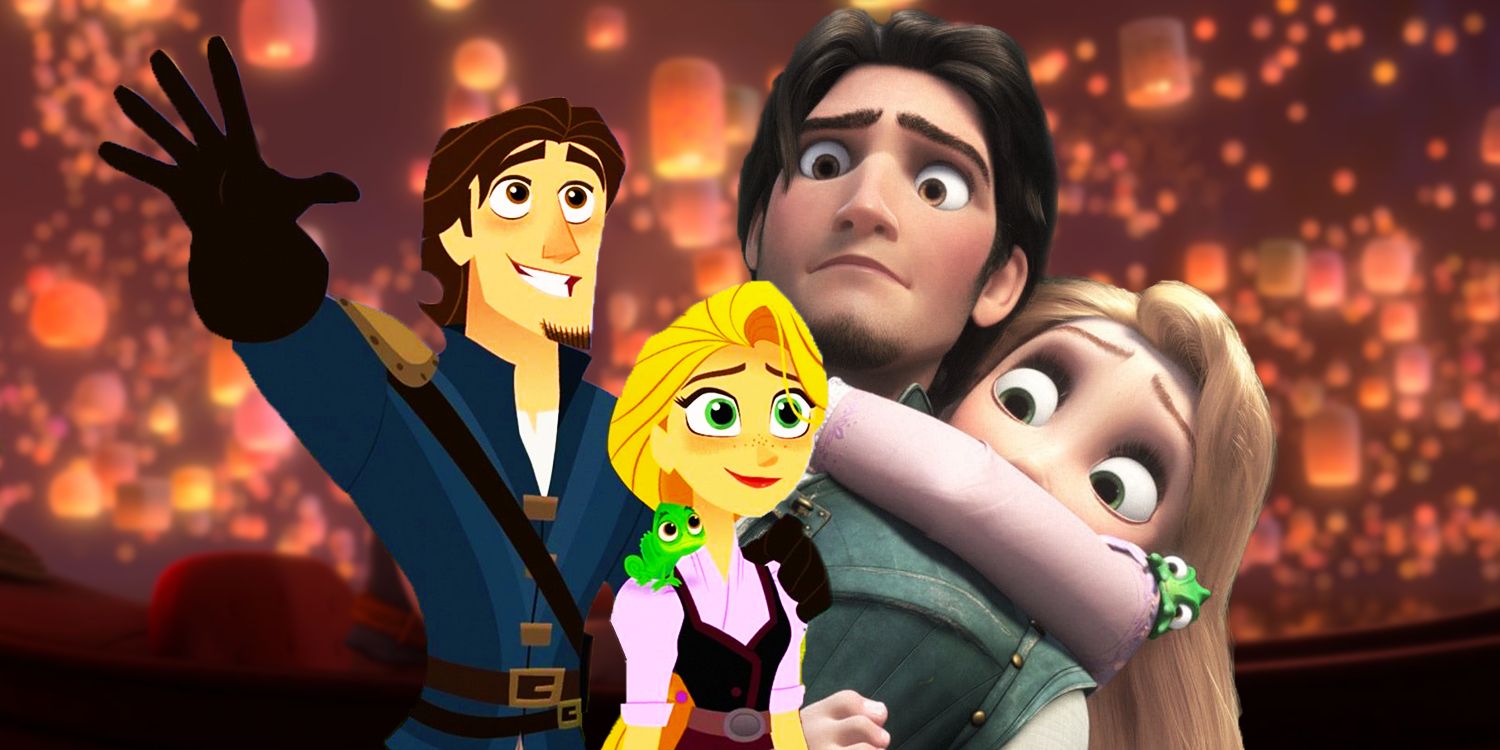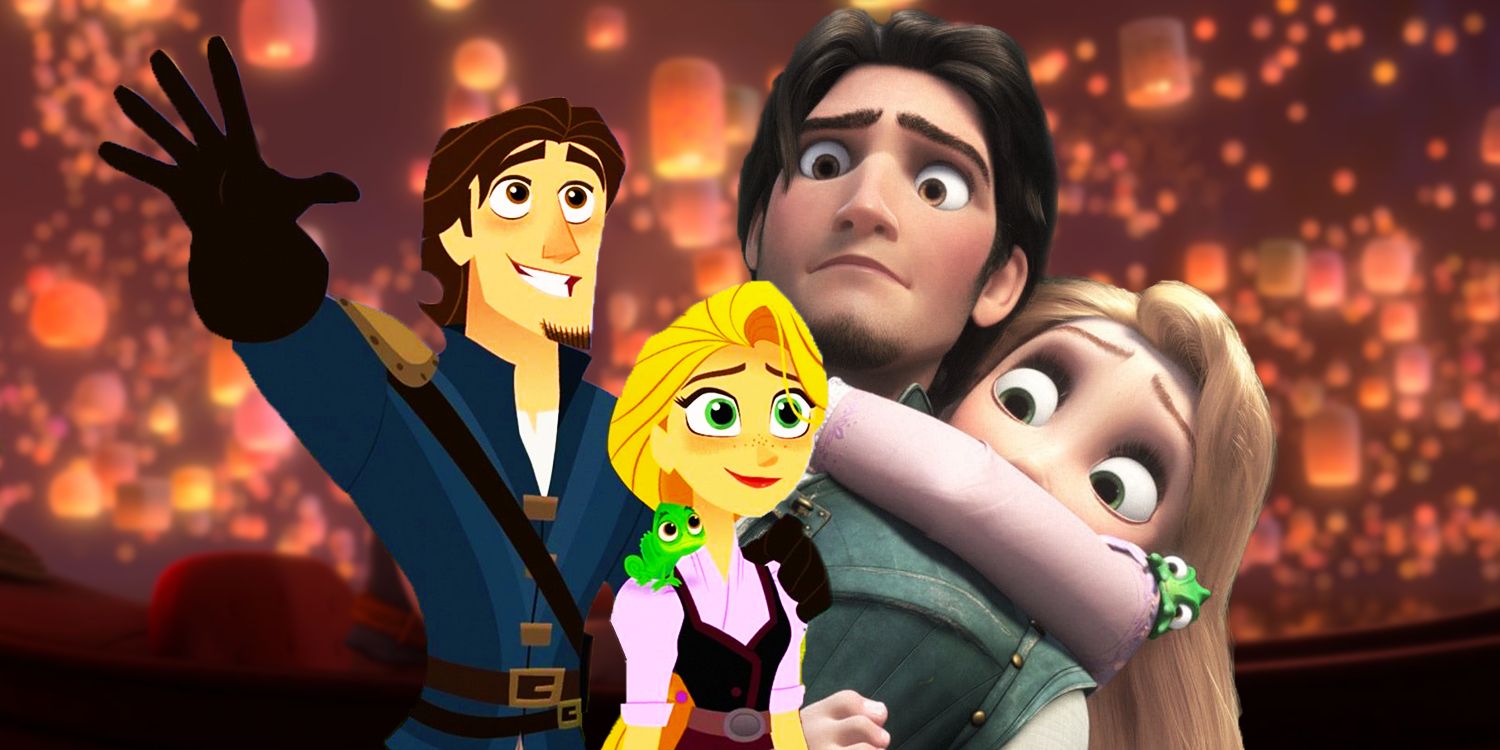 In typical Disney fashion, Tangled ended with the promise of a happily ever after for Rapunzel (Mandy Moore) and Flynn Rider (Zachary Levi), part of which has been revealed after the film came out. Released in 2010, Tangled is Disney's 50th animated feature and the second film in its Revival Era, which paved the way for more recent hits like Frozen and Moana. To this day, Tangled still holds the record for the most expensive animated movie ever made. It also broke technical ground with its 3D interpretation of Disney's traditional hand-drawn style.
Tangled adapts the classical tale of Rapunzel, a princess with extremely long hair who gets locked up in a remote tower by her adoptive mother. On her 18th birthday, Rapunzel's lifelong dream to explore the outside world comes true when Flynn inadvertently hides in the tower where she's imprisoned after double-crossing his fellow thieves in the robbery of her tiara. Rapunzel and Flynn strike a deal to leave the tower and flee from their respective persecutors. However, Mother Gothel (Donna Murphy) pulls the strings to get Flynn arrested and manipulates Rapunzel into returning to the tower. It seems everything is back to square one for Rapunzel, but thanks to a royal-themed souvenir that Flynn had bought her, she realizes that Mother Gothel took her away from her royal family when she was a child and only sought the magical powers that derived from her hair. Flynn escapes from prison with the help of his new ally, the lawful horse Maximus, and heads to the tower to confront Mother Gothel. In an unexpected turn of events, he finally makes the decision to cut Rapunzel's long hair off, causing the evil mother to dissolve into dust.
Related: Best Disney Movies Of The Decade
Flynn, now going by Eugene (his real name), narrates the last scene in Tangled - where he describes how the kingdom rejoiced with the return of its princess and jokes how Rapunzel supposedly spent years asking him to get married. With her short hair, Rapunzel seemingly starts a new life as a regular princess, but the 2017 Disney Channel original movie Tangled: Before Ever After brings her distinctive golden hair back when her endless desire for exploration takes her to the original site of the Sundrop Flower, which first granted her the magical hair. This movie takes place six months after the events of the original Tangled film, right before Rapunzel's coronation, and shows her hesitation to become a married princess. It also introduces Cassandra, the biological daughter of Mother Gothel.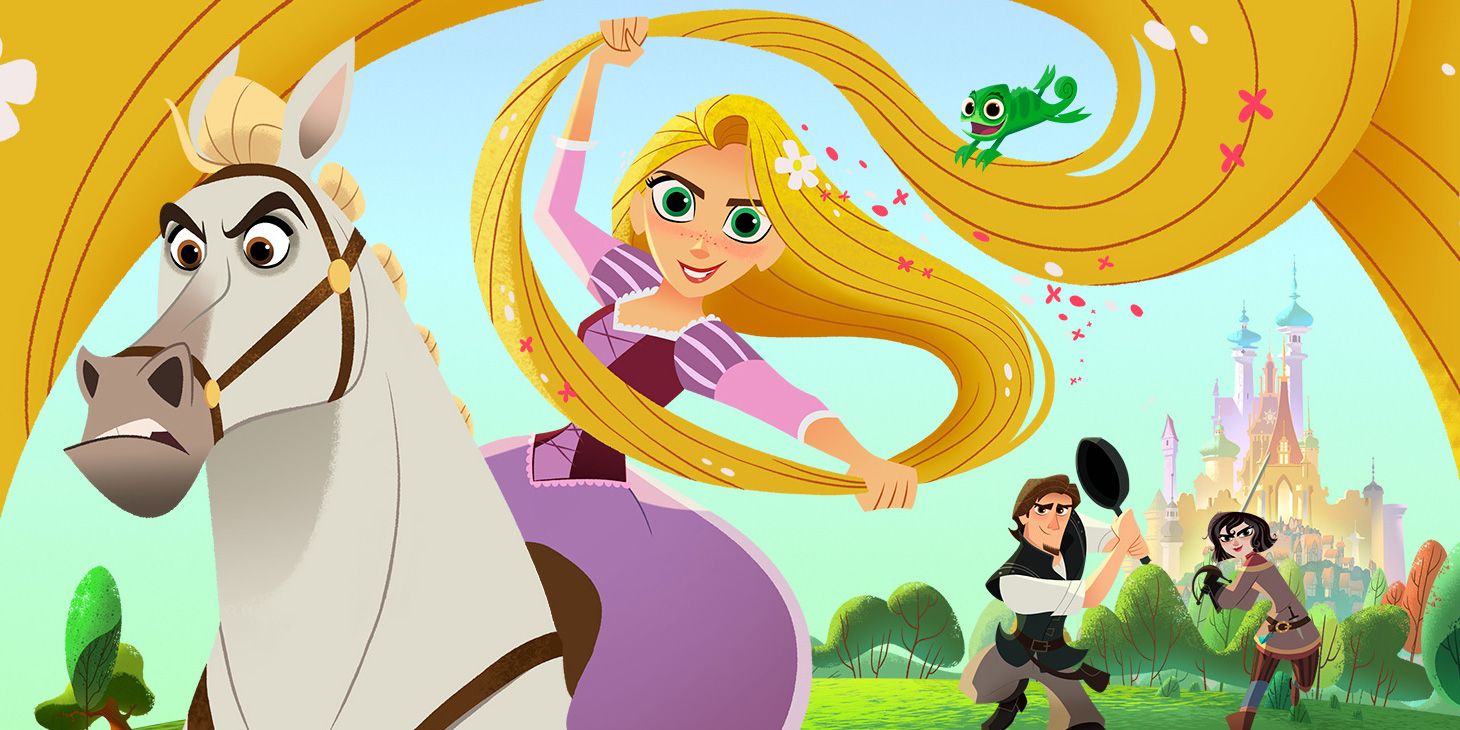 Before Ever After served as a pilot for the 2D animated series Rapunzel's Tangled Adventure, where Rapunzel enacts her desire of exploring the world beyond her kingdom at the expense of her coronation. All the characters from the original film return for the show, with their voice actors reprising their roles. They join Rapunzel in her quest to unveil the mystery of the black rocks that sprout from the place where the Sundrop Flower once grew and the reason why her golden hair came back. Flynn insists on his proposal to marry her, but she continues to dive further into her mission and postpones her response. Her determination is rewarded, though, when she learns that the culprit is Zhan Tiri (Jennifer Veal), a demon sorceress from the Dark Kingdom. After defeating her and getting past Cassandra's posterior betrayal, Rapunzel's hair is cut short once again and she finally accepts Flynn's third marriage proposal. Their long-awaited wedding is then shown in the 3D animated short film Tangled Ever After, which centers around Flynn's equine friend Maximus and Rapunzel's loyal chameleon Pascal trying to recover the wedding rings.
The final kiss in Flynn and Rapunzel's wedding wrapped up the story of Tangled. The original writers and directors have been vocal about the conclusiveness of its ending, so a sequel is not quite likely. On the other hand, a live-action Rapunzel movie is currently being developed by Disney. Whether it adapts, follows, or ignores Tangled is still uncertain, but it's the closest fans can get to another cinematic installment of the tale for the time being.
Next: Casting Rapunzel For Disney's Live-Action Movie
Source : Screen Rant
More