The Bachelor: What Happened to Lindsay Yenter From Sean Lowe's Season?
Lindsay Yenter was runner-up on Sean Lowe's season of The Bachelor. It was brutal for her when Sean chose another. Find out how she bounced back.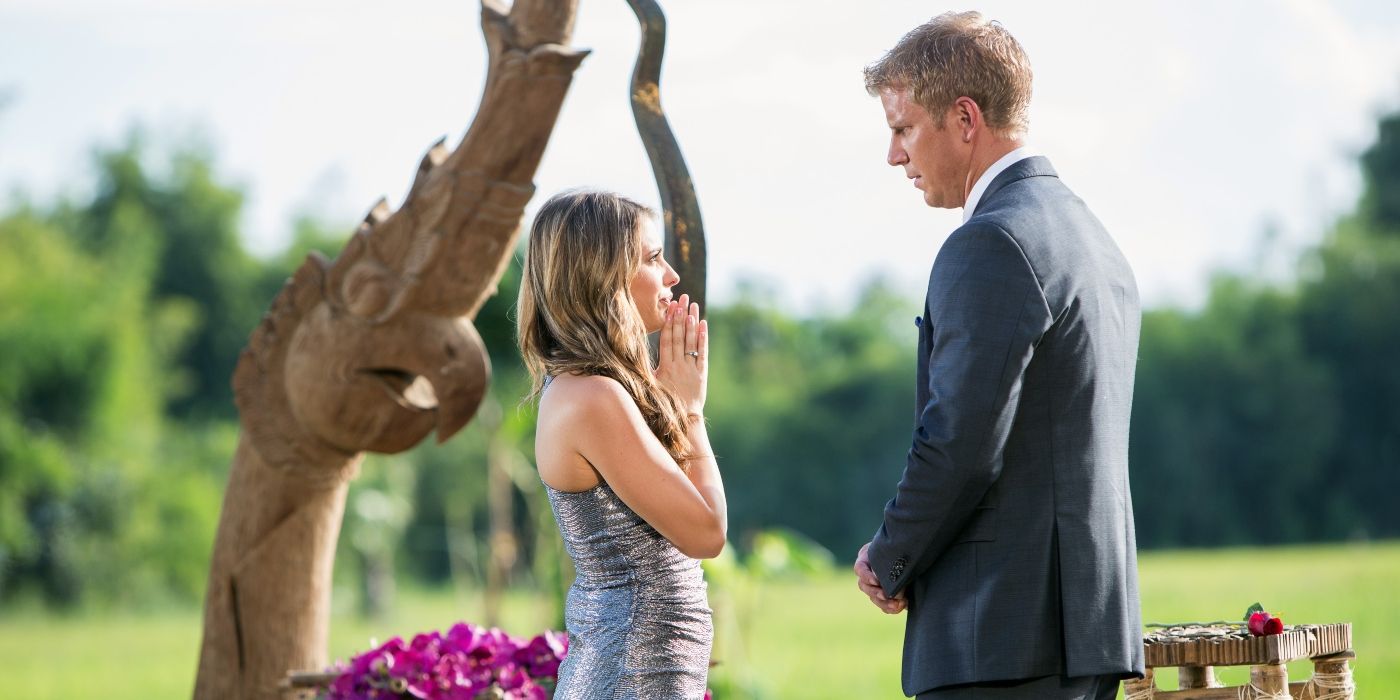 Lindsay Yenter, a former star of The Bachelor, was featured in Monday night's episode of The Bachelor: The Greatest Seasons - Ever! The show examined Sean Lowe's season of The Bachelor, on which Lindsay was the runner-up.
Lindsay Yenter appeared on The Bachelor season 17 in 2013, at age 25. As she stepped out of the limo wearing a wedding dress, she instantly became memorable  The stunning brunette ended up coming in second to Catherine Giudici in the quest for heart. Sean and Catherine have become an iconic Bachelor couple and a famous success story. The two have been married for six years and have three children together: two sons and one daughter. The proposal is one of the most romantic moments in Bachelor history (according to Chris Harrison), but what about Lindsay...the girl who got dumped moments before?
Related: Bachelor 25 Application Is Open: Learn About the Process
Sean and Lindsay's on-camera breakup was a wrenching moment in the season. He dumped her right before proposing to Catherine, as opposed to breaking it off beforehand. In her interview with on The Bachelor: The Greatest Seasons - Ever! she said of the moment, "Hearing his words, I kind of sensed it was coming. And honestly, it was, [I] kind of blacked out a little in the head." She went on to say that she focused on staying positive, and was happy that Catherine was Sean's pick. In a post-Bachelor interview with she said, "I am really content with how everything ended," continuing, "At first coming home from Thailand was hard, I was heartbroken, but after a lot of prayer I realized that everything happened that was supposed to happen." She also revealed in the 2013 interview that she was already dating again... and remaining positive. 
A memorable aspect of the break-up was that Lindsay took her shoes off before finally walking away from Sean; she said, "My feet had swelled and it was hurting so bad that in the middle of that breakup, I was like, 'Listen, if you're not going to get down on one knee, I'm taking these bad boys off because you're not going to break my heart and my feet at the same time.'" Her energy has stayed strong and confident throughout the years.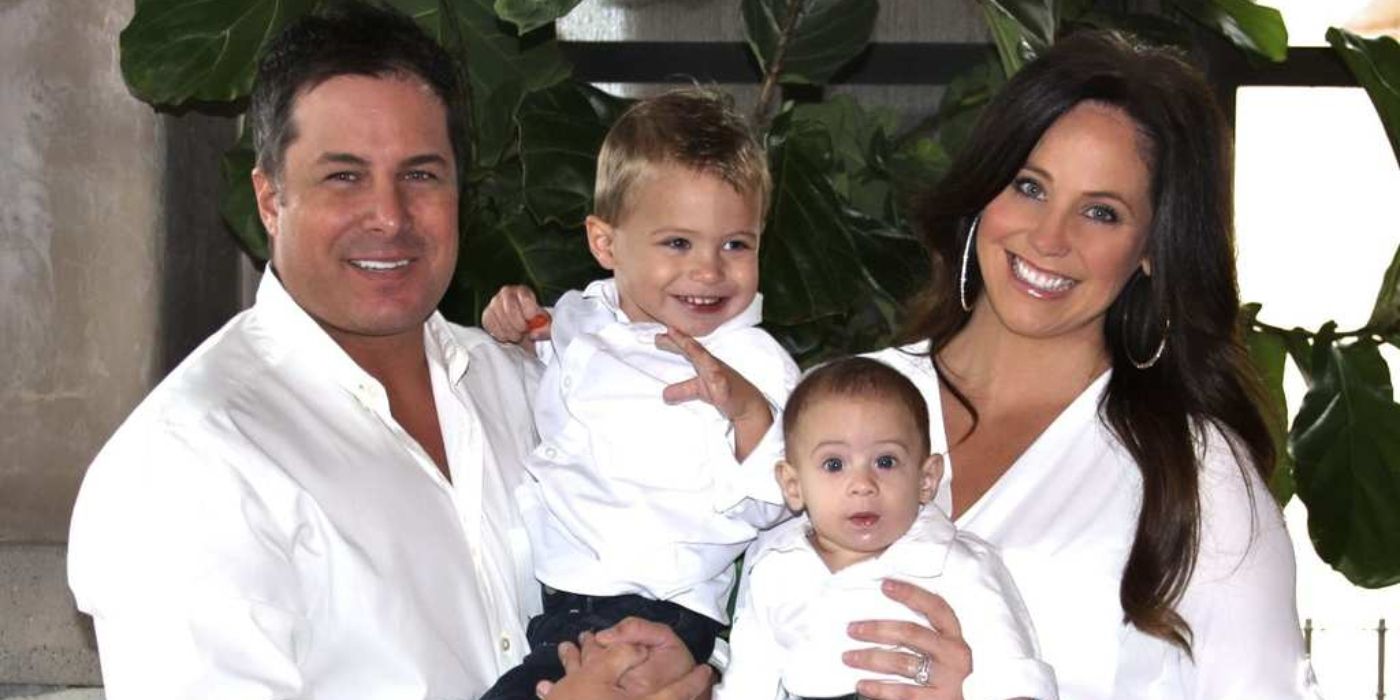 Since her days on The Bachelor, Lindsay has stayed low-key and is adamant that she's "not an influencer." Her Instagram (Lindsay Yenter) shows a happy wife and mother of two. In 2015, she married Karl Swanson. When the two began dating, they told people they were cousins, just to stay out of the spotlight. The couple has two young sons, Liam and Kaden, and the family lives in Southern California. Although Lindsay was a substitute teacher at the time of The Bachelor, she now works for Tubby Todd, a company that makes bath toys for children. 
Lindsay has also opened up about a tragedy in her life on her Instagram. On May 25, she posted a picture of herself holding a photograph of her father, and revealed that he had died two years ago, just after she gave birth to her first son. "I hate today", she wrote in the caption, "Two years ago, I was in the hospital just given birth to Liam getting ready to get discharged when my phone rang with the worst news I could have imagined. I had just spoken to my dad a few hours before he was fine." An unexpected heart condition led to her father, Mark Yenter's, passing. He was in The Bachelor during Lindsay's hometown date, where viewers learned he was a two-star general. Because her own birthday is on May 20th, and her son Liam's is the 23rd, Lindsay refers to the week as "a rollercoaster of highs and lows." She continued in her caption, "I pray that my birthday and Liam's birthday won't always trigger my grief." The memories of her father's passing are still traumatic for her. Later that day, she posted a picture of her son next to an American flag, writing, "I see my dad in my boys everyday." 
Besides that terrible moment in her life, Lindsay seems to be enjoying life as a mother. She posts lots of pictures of her adorable boys, and always includes her husband. Life after The Bachelor has certainly been good to her. 
More:
The Bachelor: Greatest Seasons - Ever! airs Monday nights on ABC at 8pm EST. 
Source: , Lindsay Yenter
Source : Screen Rant
More