The Bachelorette: What to Know About Villain Yosef Aborady
One of Clare Crawley's suitors from The Bachelorette, Yosef Aborady, is being called the villain of this season. What's he really like?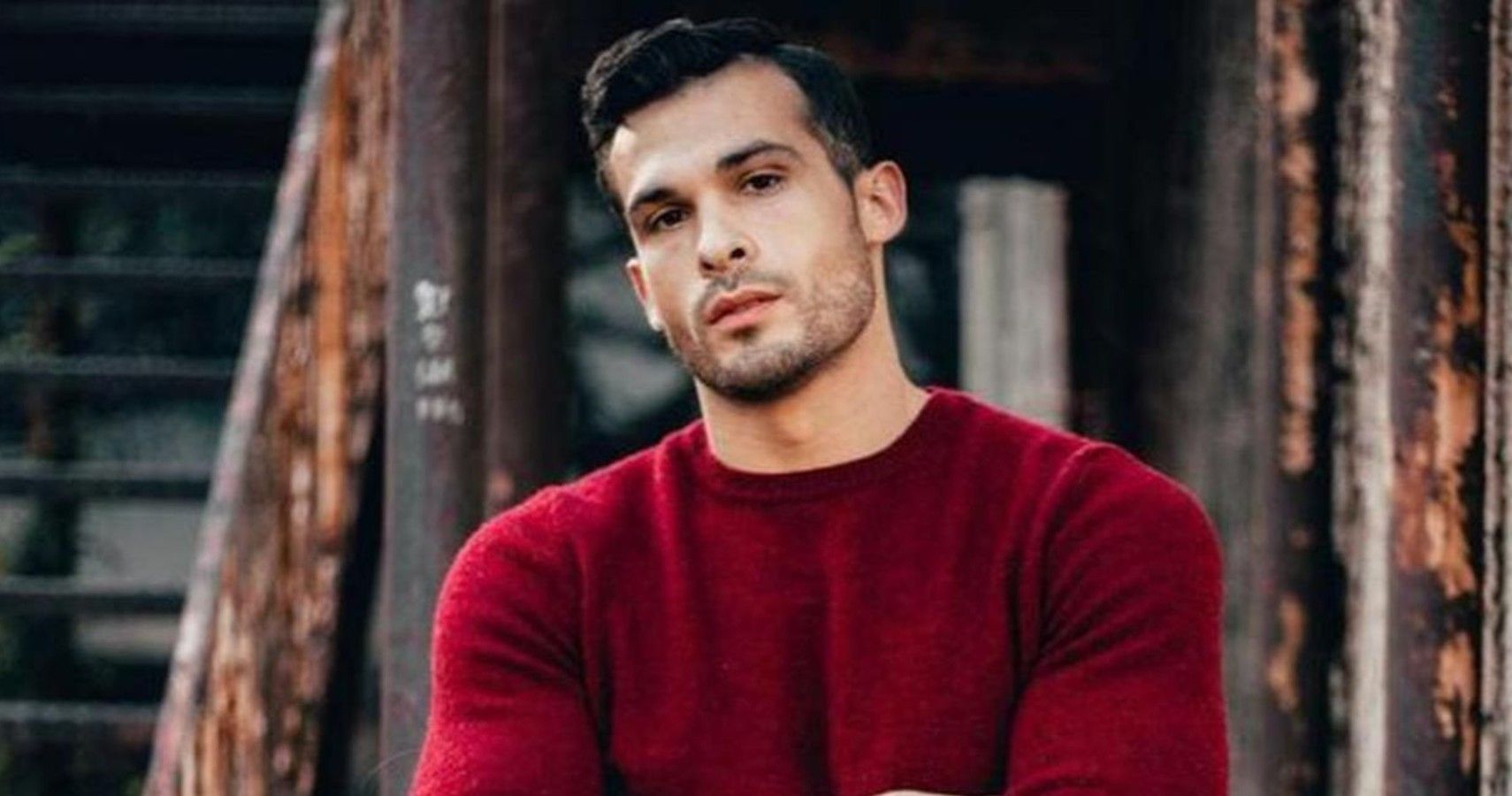 It looks like  has a new villain on its hands. Yosef Aborady, who has already been accused of talking to other women before the show, has been stirring up some major drama so far this season.
Yosef has already stirred up some drama with Clare after another contestant accused him of contacting other women before the show. Clare seemed to ignore the accusations and still kept him on the show. Chris Harrison, revealed prior to the premiere that Yosef has no filter and is not afraid of stirring the pot. Fans have seen this from Yosef and have so far not taken a liking to the father of one. After the dodgeball group date from this week's episode, Yosef was not very happy when the guys from the losing team came home in nothing but their jockstraps. He proclaimed that he would never have taken his clothes off and believed what Clare made the guys do was humiliating. Yosef plans on talking to Clare in the next episode about the situation and bringing up a few red flags that have come to his attention.
Related: Bachelorette: What To Know About NFL Player Jason Foster
Fans may know Yosef as a contestant on the Bachelorette, but who was Yosef prior to joining? According to the ABC bios, Yosef got married at 24 to his now ex-wife. The former couple share a daughter together, Zara, who is 4 years old. Yosef and his ex-wife are now on great terms with his ex. She even got remarried back in February. The reason the two are on such good terms is thanks to their adorable daughter. Yosef is always sharing pictures of his daughter on Instagram, frequently referring to her by her nickname, Princess. "She gives me life!" he posted back in January. "My heart overflows with love for my little princess. Thanks for making me the luckiest man in the world Zara!!" Yosef clearly adores his daughter, as his Instagram is filled with adorable pictures of the two of them.
Yosef also admitted to being catfished before in the past. While on a dating app, the woman he was speaking to was not the person he thought she was. Yosef, on the other hand, seems to always be upfront about who he is, based on the amount of shirtless selfies on his Instagram. For all those complaints Yosef made about the guys being half naked, he sure does enjoy sharing a shirtless picture of himself here and there. Yosef even recently shared an Instagram story of himself straight out of the shower with nothing but a towel around his waist. Yosef plans to one day own a home a in Egypt so that he can vacation there with his family.
Clare might not know what Yosef had to say about her and the latest group date, but she is sure to find out in the next episode. Will Clare decide to send Yosef home or will his story continue on?
Next: The Bachelorette: What To Know About Contestant Brandon Goss
Sources: Us Weekly, Yosef Aborady, ABC
Source : Screen Rant
More