The REVORING is a Variable Step-Up Ring that Works with All Your Lenses
The folks at filter manufacturer H&Y have just unveiled a variable step-up ring for your camera lens filters called the REVORING. The idea is simple, brilliant, and apparently extremely popular: the REVORING Kickstarter campaign was fully funded in just 90 minutes, and has already raised almost $170,000. H&Y calls the REVORING the "most unique and […]
The folks at filter manufacturer H&Y have just unveiled a variable step-up ring for your camera lens filters called the REVORING. The idea is simple, brilliant, and apparently extremely popular: the REVORING Kickstarter campaign was fully funded in just 90 minutes, and has already raised almost $170,000.
H&Y calls the REVORING the "most unique and innovative photographic accessory," and while we're not much for marketing hyperbole, the product's usefulness speaks for itself. No longer would you need to purchase a separate step-up ring for every lens size; instead, you have four REVORING sizes to choose from, which should cover just about every lens out there:
The 37mm – 49mm REVORING works with 52mm filters
The 46mm – 62mm REVORING works with 67mm filters
The 67mm – 82mm REVORING works with 82mm filters
And if they hit their stretch goal, a 82mm – 95mm REVORING for even bigger filters
Additionally, they're also releasing a version of the REVORING that includes a built in Variable Neutral Density (ND3-1000) and Circular Polarizing filter. Here's a quick intro from the Kickstarter campaign:
And a closer look at the REVORING in action: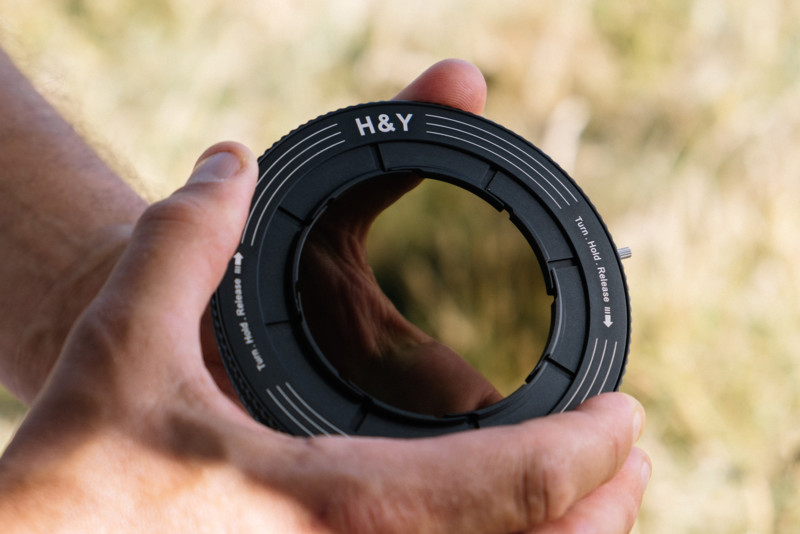 In terms of build quality, H&Y claims the REVORINGs will both be made from "architectural building-grade 6063 aluminium" with a "matte black anodized coating" and an anti-fingerprint "nano-coating" on the glass of the VND + CPL version.
The regular REVORING will cost you between $23 and $30 depending on which size you choose, with the VND + CPL version running between $140 and $150. Alternatively, you can buy a bundle of all three REVORING sizes for $80, or all three VND + CPL REVORING sizes for $410. To learn more or if you want to join the many photographers who have already chosen to support the campaign, head over to Kickstarter.
As always, the usual Kickstarter warnings apply: a pledge is not a pre-order, so you're putting your money up at your own risk. However, given that the company has raised over $170,000 on a goal of just 10 grand, with 37 days left to keep raising money, there's a good chance they have all the funding they need to make the REVORING a reality.