The ShiftCam ProGrip Wants to Make Your Phone Feel Like a Pro Camera
ShiftCam has unveiled the ProGrip, a new ergonomic battery grip that's designed to take your smartphone photography to a new level. "[ShiftCam] designers recognized that one of the major differences experienced when it comes to shooting on their phones is that it just doesn't provide the security and balance of a traditional DSLR camera, especially […]
ShiftCam has unveiled the ProGrip, a new ergonomic battery grip that's designed to take your smartphone photography to a new level.
"[ShiftCam] designers recognized that one of the major differences experienced when it comes to shooting on their phones is that it just doesn't provide the security and balance of a traditional DSLR camera, especially while shooting for long periods of time across different locations," the company says. "They wanted to create a product that can close the gap by combining the accessibility and convenience of mobile phones, along with the familiarity and control of a traditional camera."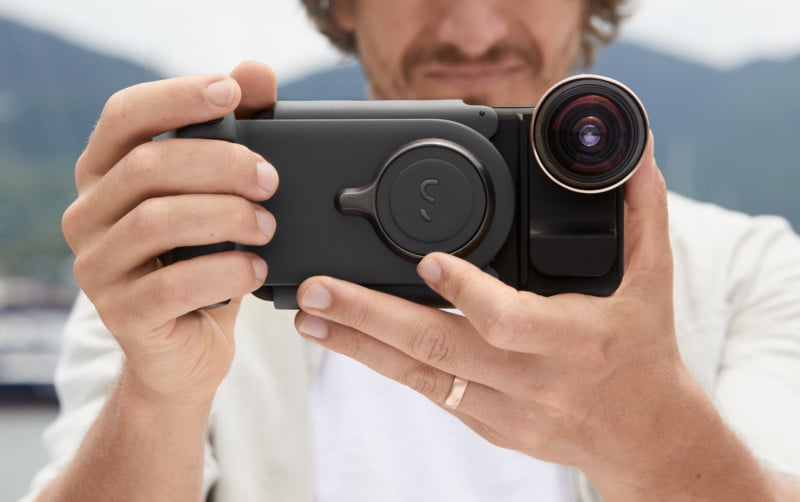 ProGrip is designed to make your smartphone look and feel more like a traditional larger camera, and the built-in Bluetooth shutter button provides a familiar shooting mechanic. A built-in pivot rotation allows the phone to be switched between portrait and landscape.
The grip also doubles as a Qi wireless battery bank that charges your smartphone as you're using it to ensure you have enough juice to get through your shoot and day.
Oh, and the grip also doubles as a handy stand for propping up your phone for anything from watching videos hands-free to viewing it as a clock.
Instead of being designed for a specific phone model, the ProGrip has a universal fit for whatever smartphone you're looking to combine it with. Once attached, the grip also brings a cold shoe mount and a 1/4″ screw mount for attaching accessories and using a tripod.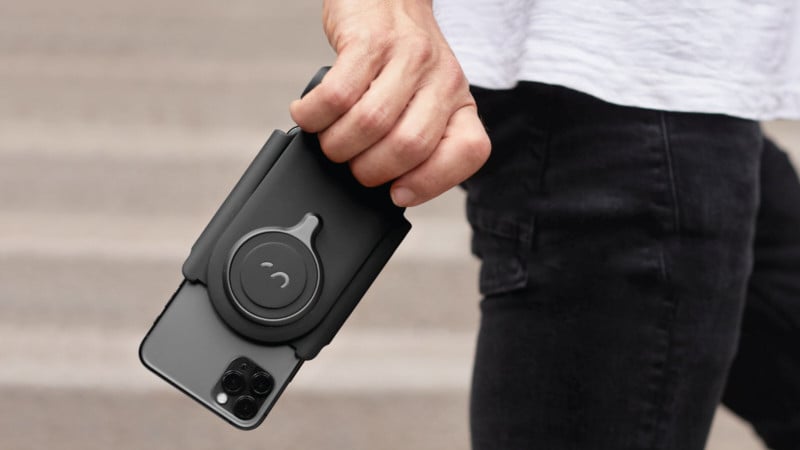 Here's a 3.5-minute video introducing the new ProGrip:
The ShiftCam ProGrip is set to have a price tag of $150 when it hits store shelves, but it's currently being launched on Kickstarter, where supporters can contribute $99 and receive one of the first units (assuming the company successfully delivers on its promises).
This is ShiftCam's 6th crowdfunding campaign, and at the time of this writing, the ProGrip has already raised over $220,000 with an initial goal of $50,000.