The X-Men's Nightcrawler Teleports Faster Than a Bullet (Literally)
The X-Men hero Nightcrawler is famous for teleporting, but when his limits are pushed with his life on the line - he does the impossible.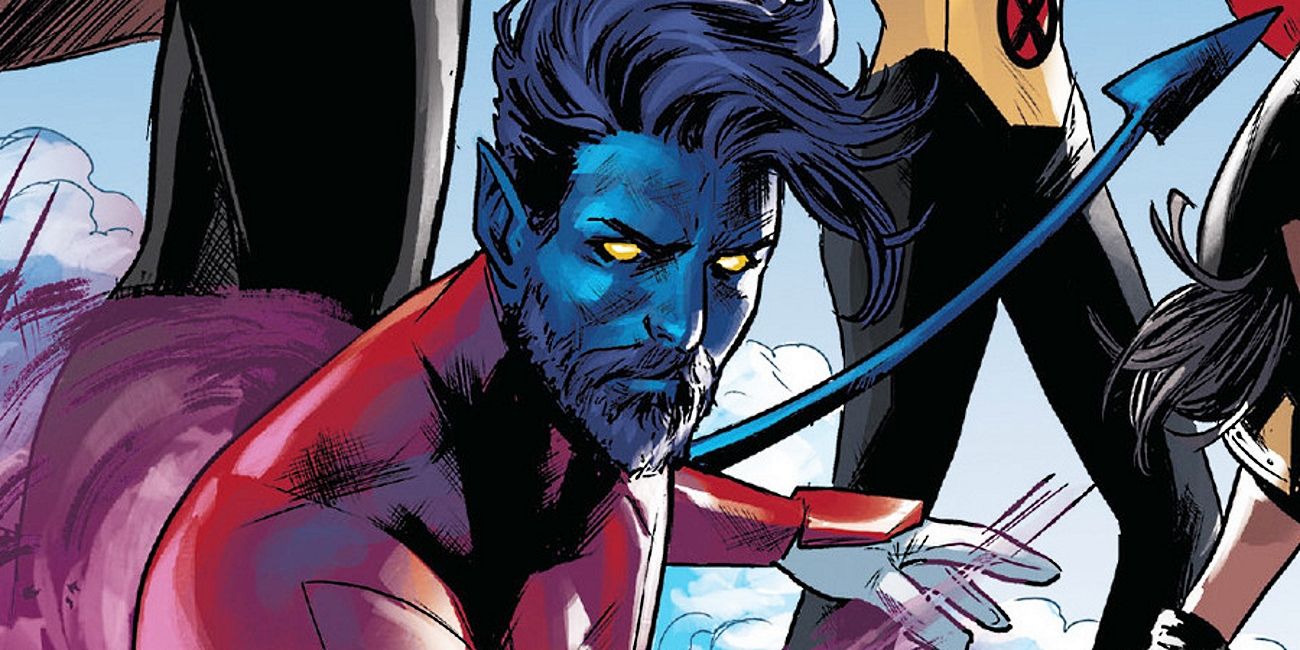 Even among X-Men fans, there are plenty of things that everyone forgets about. His ability to teleport is famous, and his acrobatic skills make him a lethal fighter. But even if his teleporting is limited by his sight... it's the speed most fans never realize.
In addition to his acrobatic skills, speed, and having a beard that's basically a superpower, the Blue Demon's ability to teleport is his greatest asset. Though, every superhero has their limits, and his limitation is that he can only teleport as far as he can see (giving the X-Men's Blink the edge, who can teleport at will). Because Nightcrawler can only teleport as far as he can see, speed doesn't always factor into his ability to teleport. Luckily, in "Uncanny X-Men #498" when Kurt finds himself in a difficult situation while treading the terrains of Europe, his speed doesn't falter.
In Ed Brubaker, Mike Choi, and Sonia Oback's Uncanny X-Men #498, a group of mercenaries capture Nightcrawler, Wolverine, and Colossus while they are traveling throughout Europe, and find themselves in a dimly lit interrogation room. Their torturer, Tovarich, intends to bleed Colossus and Wolverine dry for information. Of course, Colossus and Wolverine are clueless. But while Wolverine can stay quiet as his body is flooded with 10,000 volts of electricity, the same can't be said for Nightcrawler. But what Tovarich doesn't know is that when Nightcrawler knows where he wants to teleport, he can get there fast. And when Nightcrawler is ordered to be executed, the gunman's trigger finger is all he needs to teleport straight onto Wolverine's restraints -- along with the massive electric charge. But it's his decision to teleport that matters most.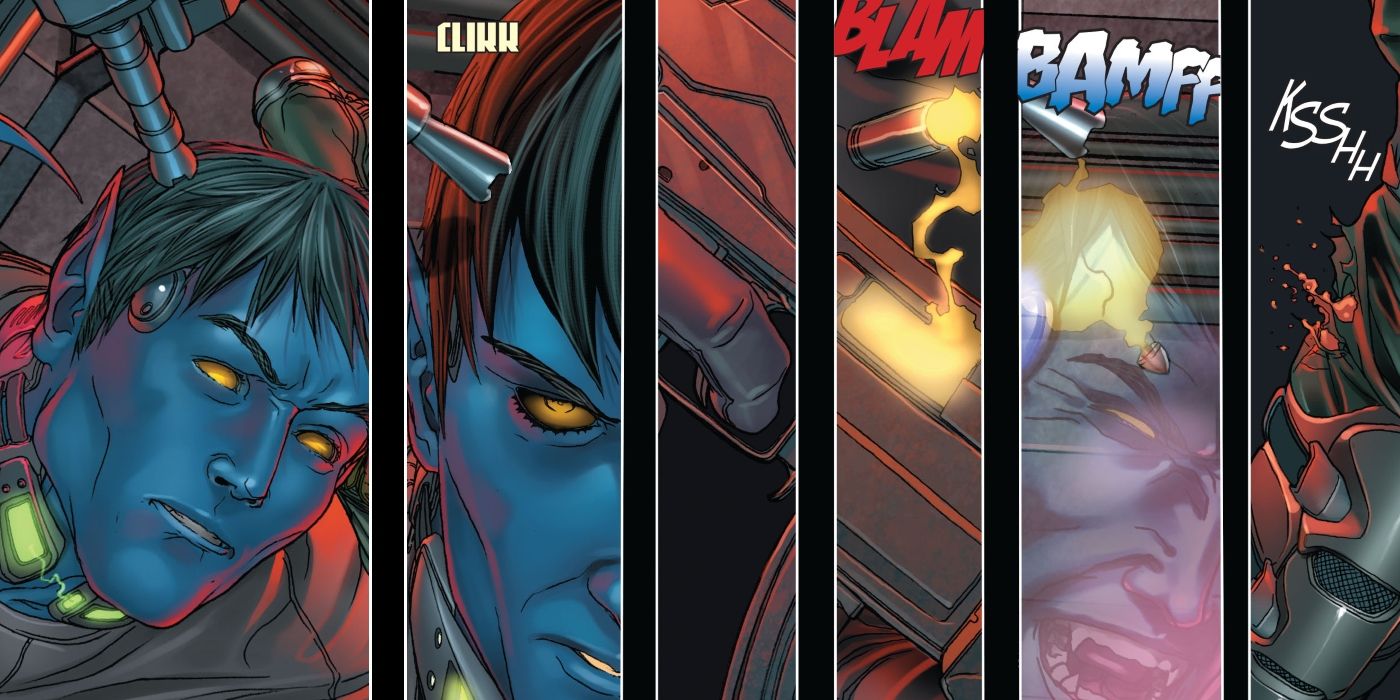 After teleporting faster than a bullet, he ends up near Wolverine where he is able to overload Logan's restraints; thus, releasing the clawed killing machine. The renown phrase, "desperate times call for desperate measures," plays a key role in the moment when Nightcrawler seamlessly maneuvers out of reach of the bullet because not only is a bullet about to strike his grey matter, but he risks being electrocuted with 10,000 volts of electricity.
One might not expect the mutant Nightcrawler to move as fast as a quickster like Quicksilver who can freeze Marvel's Universe in time, but the Blue Demon is able to fool his foes again. Maybe the next time a mercenary like Tovarich tries to kill Nightcrawler, they will read up on everything they need to know about the superhero.
More: Marvel's X-Men Relaunch Has Forgotten Who Nightcrawler Really Is
Source : Screen Rant
More