This Photographer Made a Working Camera Lens Out of LEGO
Weird lens enthusiast and YouTuber Mathieu Stern has created another fun stay-at-home DIY lens while stuck in quarantine. This time it's a functional camera lens, complete with focusing mechanism, made almost entirely out of LEGO bricks. The lens is the result of 2 weeks of sickness and well over a month of self-isolation. Working together […]
Weird lens enthusiast and YouTuber Mathieu Stern has created another fun stay-at-home DIY lens while stuck in quarantine. This time it's a functional camera lens, complete with focusing mechanism, made almost entirely out of LEGO bricks.
The lens is the result of 2 weeks of sickness and well over a month of self-isolation. Working together with his wife, the Sterns encased a single optical element inside a makeshift LEGO housing, and then set about building a lens barrel around it.
They then attached a glass "shield" onto the lens mount to protect the sensor, and put the entire thing together into a sort of drop-in enclosure that holds the camera on one end, and the lens enclosure on the other. The lens element itself can slide back and forth within the lens barrel, allowing Mathieu to focus.
While contrast and sharpness obviously leaves something to be desired here, it's fair to say this LEGO lens works better than anyone could reasonably expect.
Scroll down to see a few sample shots captured using this odd bit of DIY optics. Gotta love that rectangular bokeh…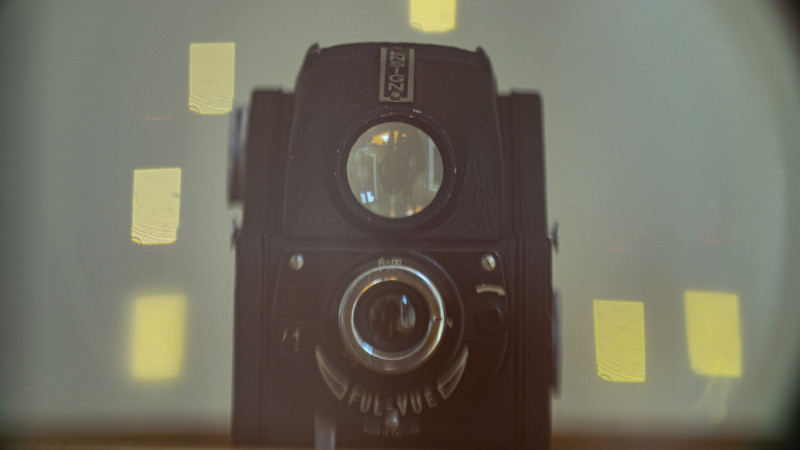 Check out the full video up top to watch the lens build process and see several more sample shots captured both indoors and out. And if you want to see more crazy stay-at-home lens creations from Mathieu, you can find his toilet paper roll lens here.
---
Image credits: Photos by Mathieu Stern and used with permission