Thousands gather for Australia Day protests
Police are vowing to crack down on a number of rallies planned across the country today if they breach public health orders.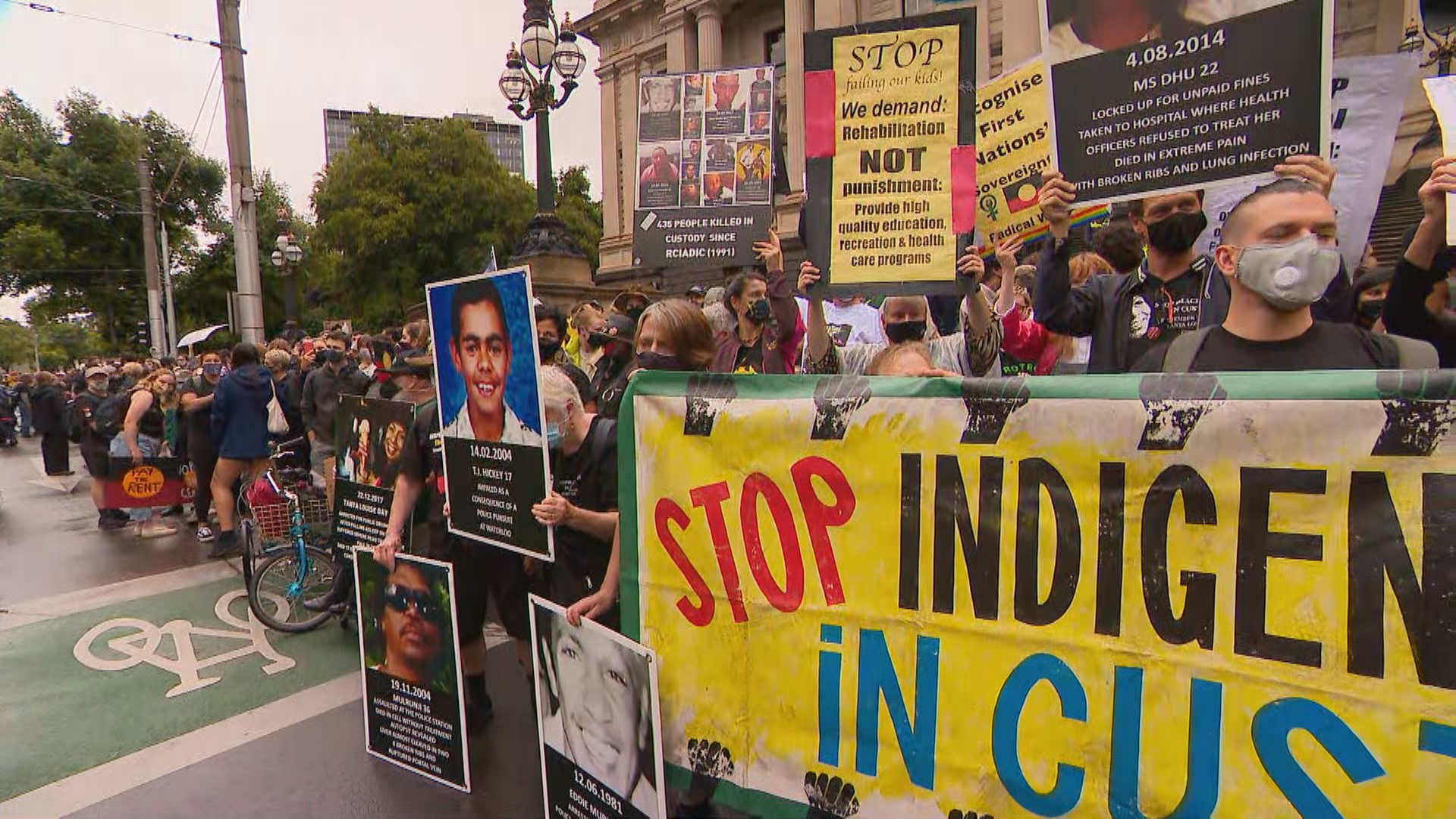 Australia Day protests are under way around the country despite police vowing to crack down should public health orders be breached.
With coronavirus restrictions in place, authorities are urging people to stay home and avoid mass gatherings.
SYDNEY
An Invasion Day protest is underway in Sydney with protestors set to march from the Domain down Elizabeth Street to Prince Alfred Parke.
There is a fairly large police presence at the Domain but images show protesters generally distanced and sitting, listening to speeches.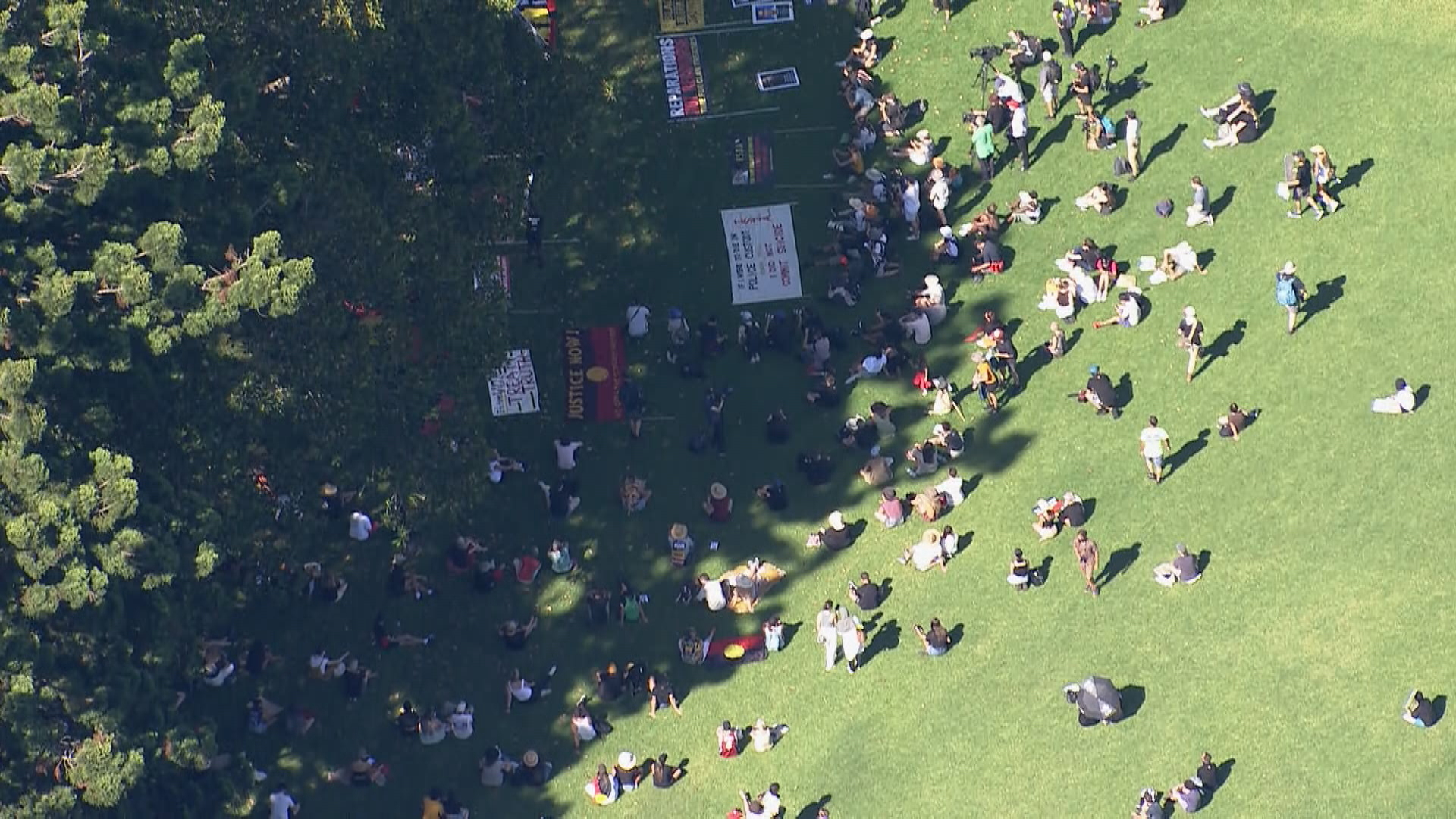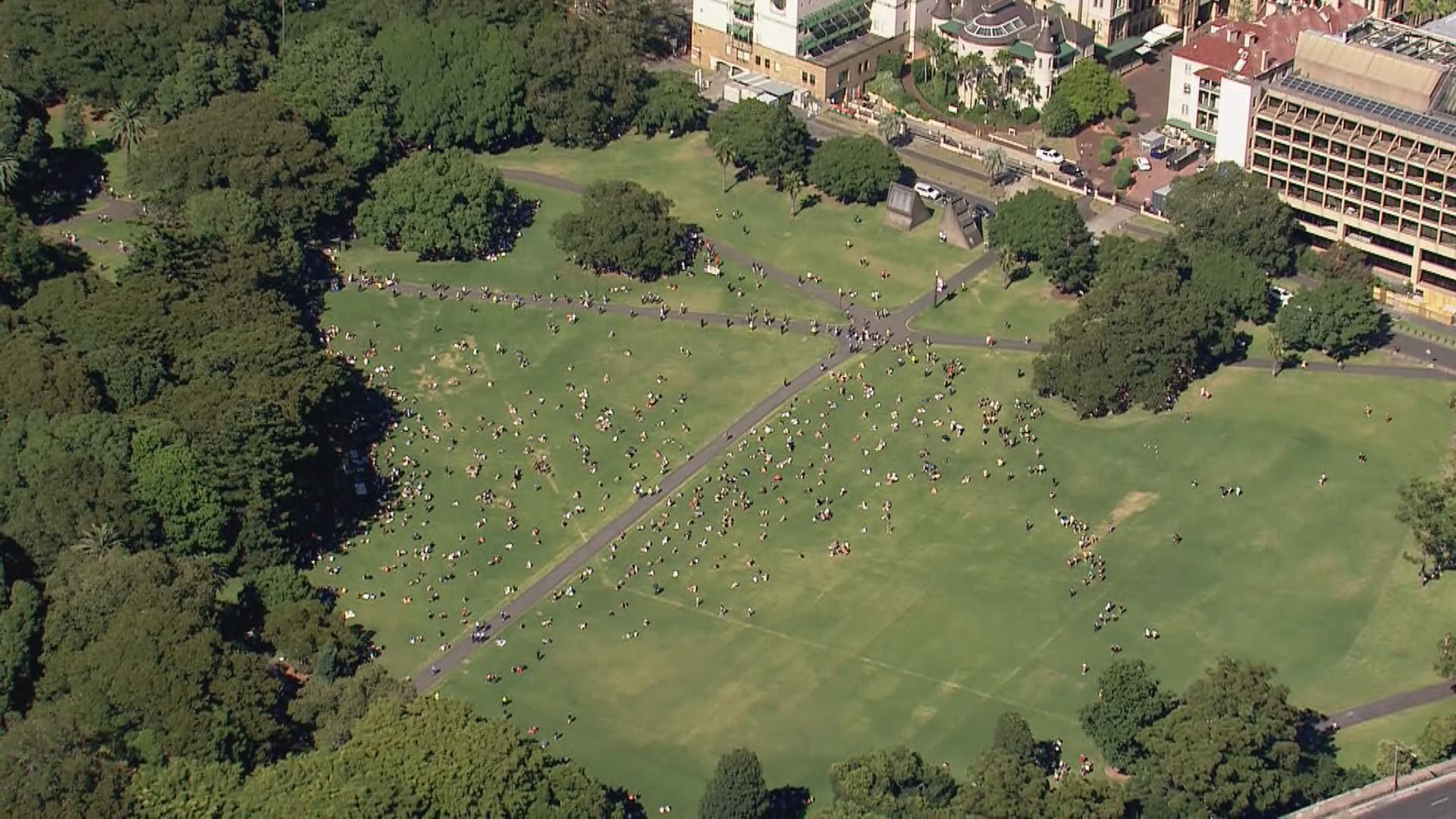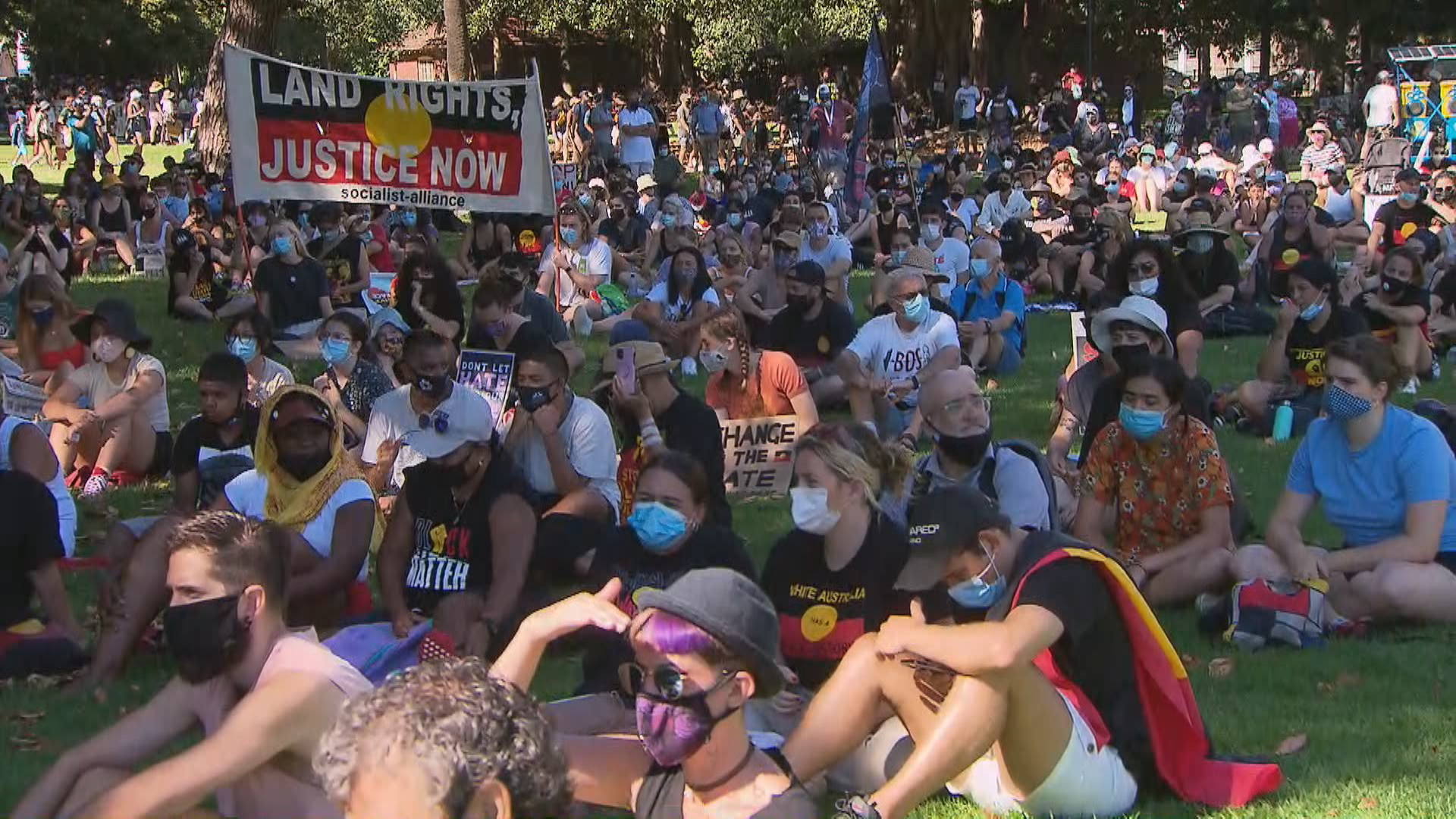 This comes despite warnings from police and threats of fines and arrests because of a possible breach of public health orders, organisers say it will still go ahead.
One of those behind the event, Elizabeth Jarrett, told 9News it is "essential, imperative" the march goes ahead.
"This actual date represents the day of mourning for us, the first day of our demise as a people, as a land, as a culture," she said.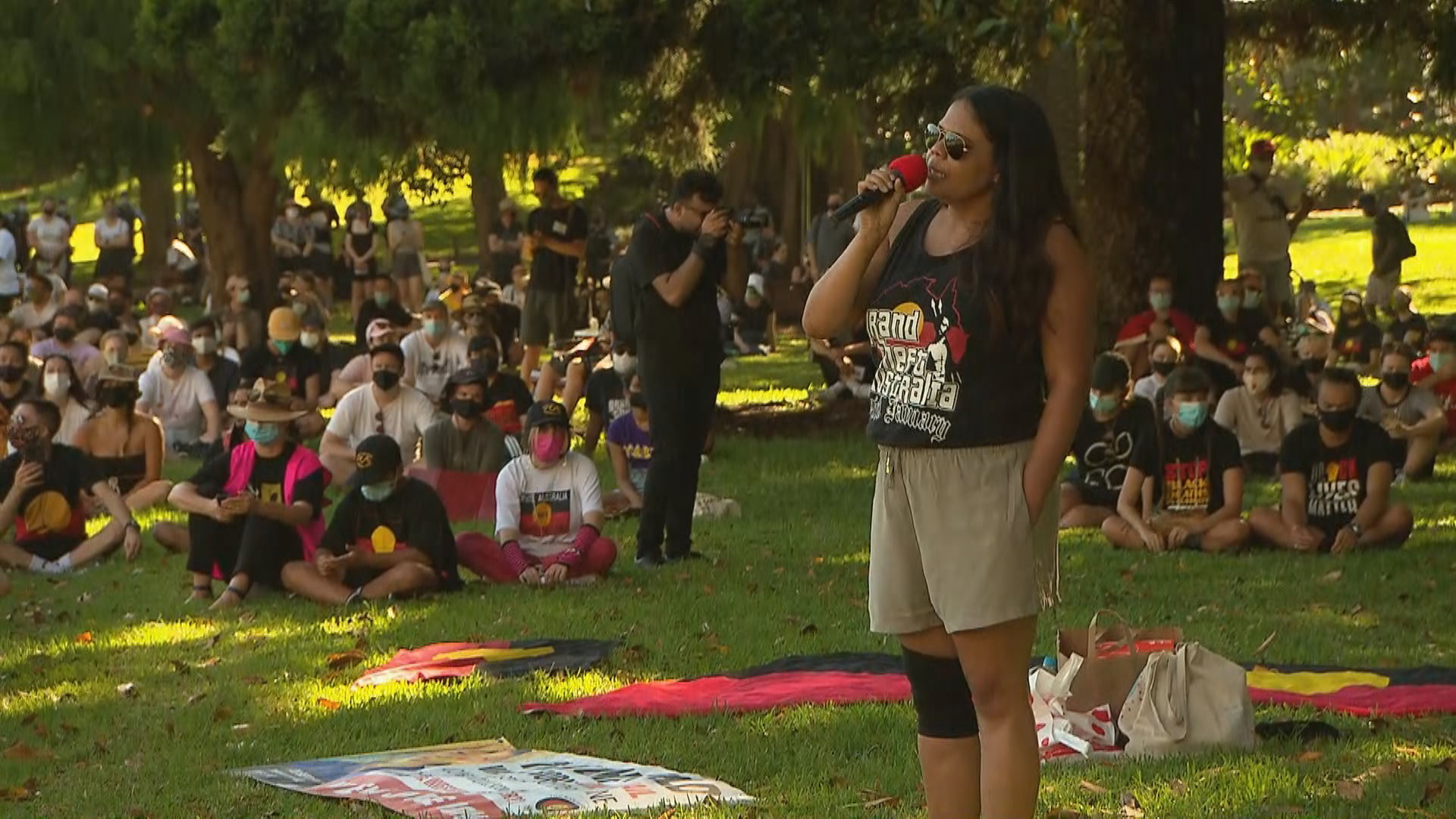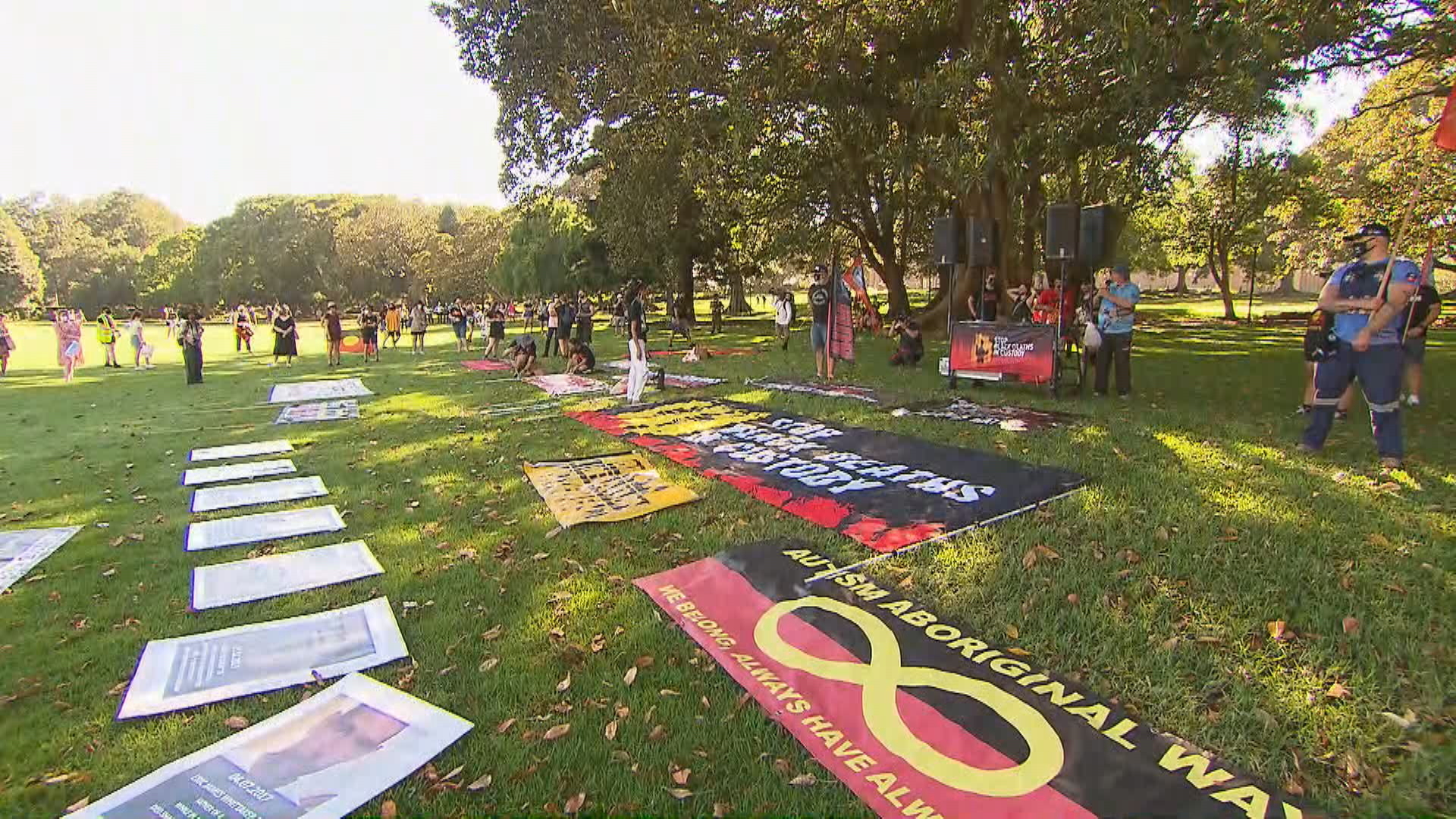 The organisers say they have a COVID-Safe plan in place, have asked people to wear masks and social distance.
The current limit on outdoor events is 500 people, but gatherings this large need a permit.
Late yesterday an exemption application for the rally, due to start at 9am at the Domain, was declined.
NSW Police Minister David Elliott said those in attendance would be doing so at their own risk.
"Anybody who attends tomorrow will be exposed to fines and imprisonment because they'll be in breach of the public health orders," he said.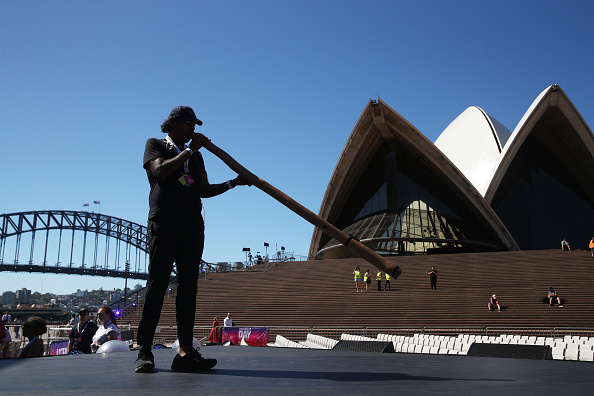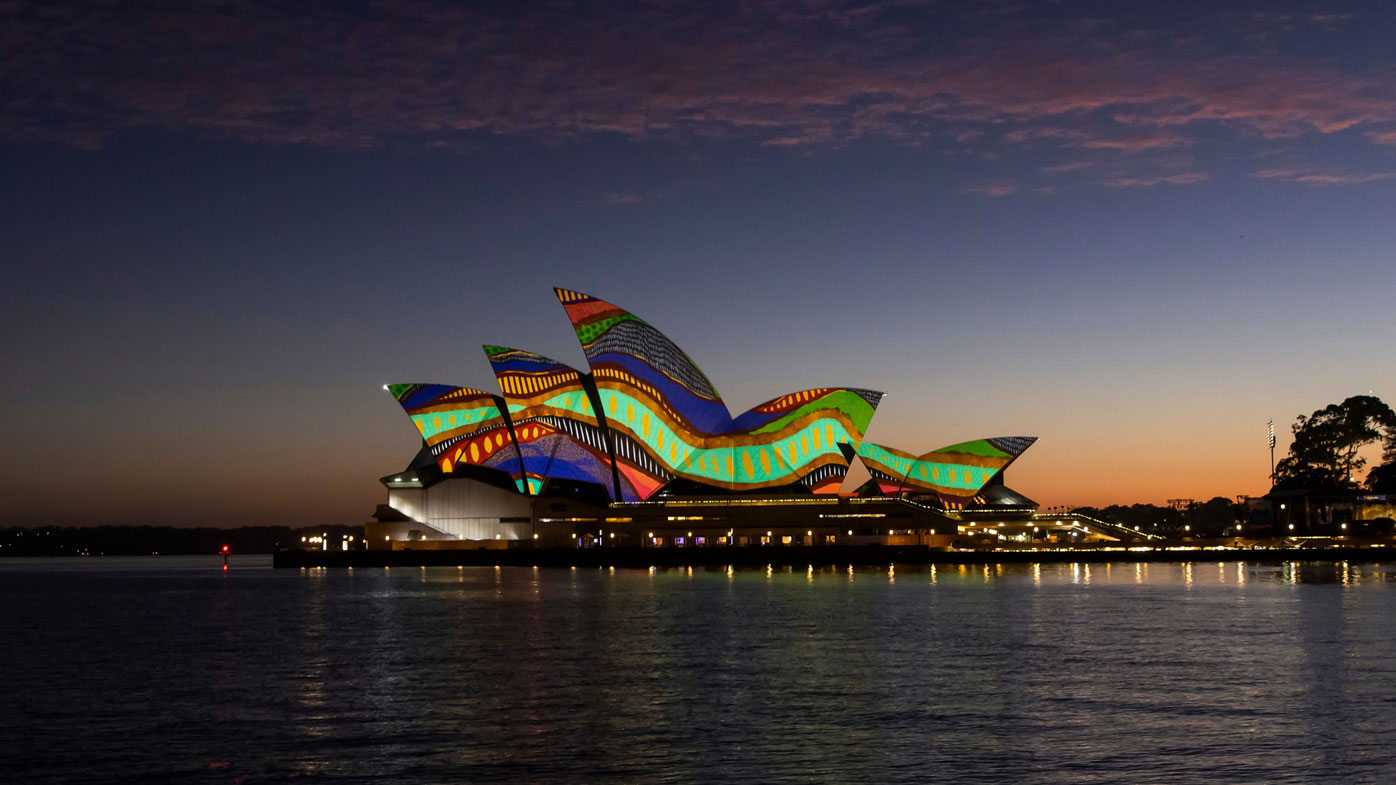 MELBOURNE
A large crowd has gathered at Parliament House in Melbourne for an Invasion Day rally despite the wet weather and COVID restrictions on public gatherings.
The Facebook event has more than 4000 people registered as attending but current public health orders ban outdoor gatherings of more than 100 unless formally registered and approved as a public event.
The march has been organised by the Warriors of the Aboriginal Resistance (WAR) and is set to go for at least three hours.
The group want Australia Day to be abolished.
"January 26 is rooted in colonial violence and genocide, and not a day to celebrate."
https://twitter.com/reid_butler9/status/1353849920671760384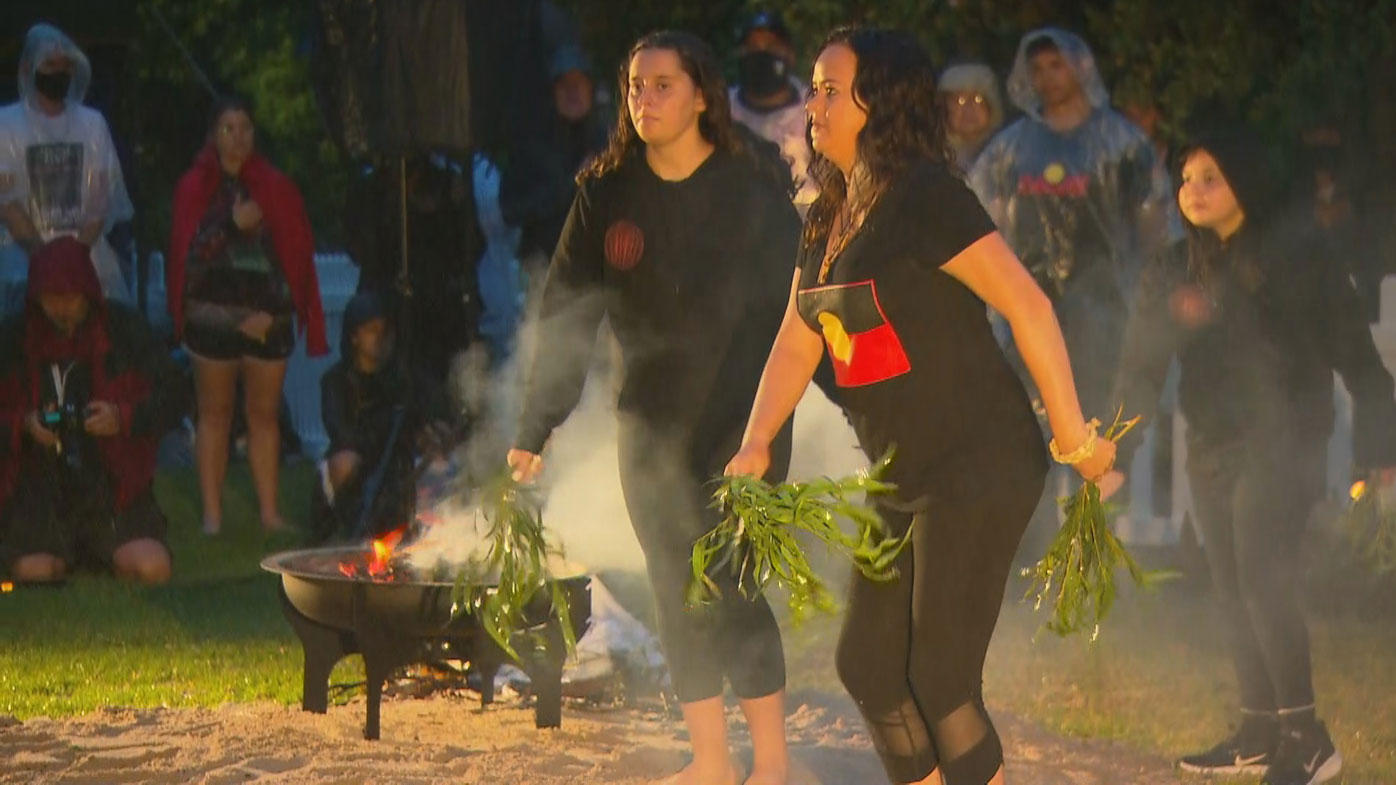 In the afternoon the People's Australia Day March will take place.
Earlier this morning, hundreds attended the Invasion Day Dawn Service at King's Domain Resting Place.
The COVID-Safe event was backed by Melbourne City Council and saw crowds brave the early morning rain for the solemn event.
Premier Daniel Andrews has urged Victorians to avoid large gatherings to stop the spread of coronavirus and police have warned they won't tolerate any anti-social behaviour.
The official Australia Day parade through Melbourne has been cancelled for this year due to COVID-19.
BRISBANE
In Brisbane, thousands of Queenslanders are expected to hit the streets in protests today with organisers promising one of the largest Invasion Day rallies in recent memory.
More than 6000 people have registered their interest in attending the march, beginning from Musgrave Park in Brisbane and continuing through Queens Gardens.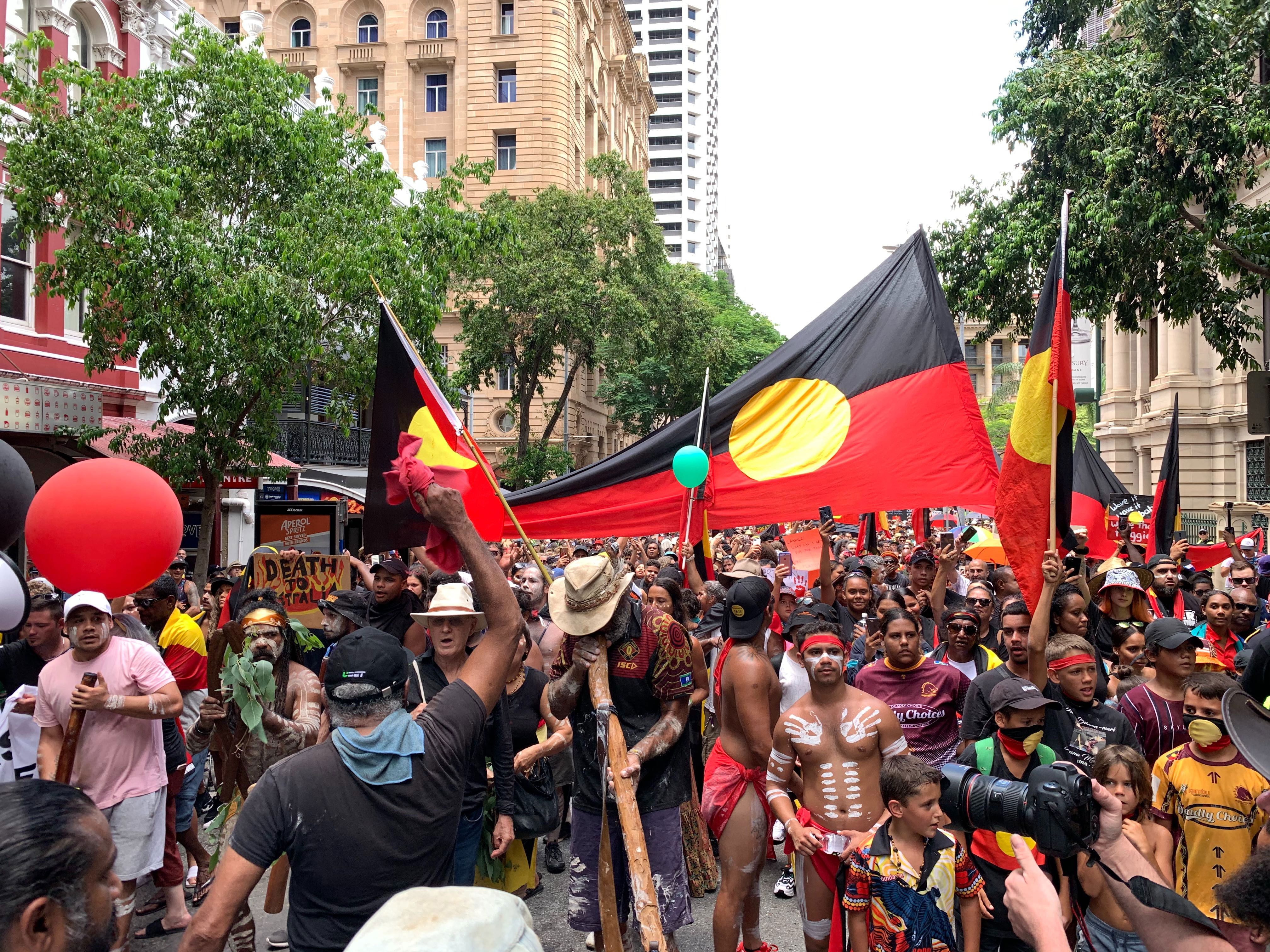 The protest has been declared a COVID-safe event and organisers have asked those in attendance to bring face masks and hand sanitiser, and not to come if they have any flu symptoms. 
But Queensland Police are urging people not to attend due to health risks to the greater public.