Thousands of Bolivian Workers Go on Strike to Protest Election Delay
TODAY IN LATIN AMERICA BOLIVIA: Thousands of Bolivians marched in El Alto yesterday on the first day of a general strike to protest a decision to delay the presidential election […] The post Thousands of Bolivian Workers Go on Strike to Protest Election Delay appeared first on Latin America News Dispatch.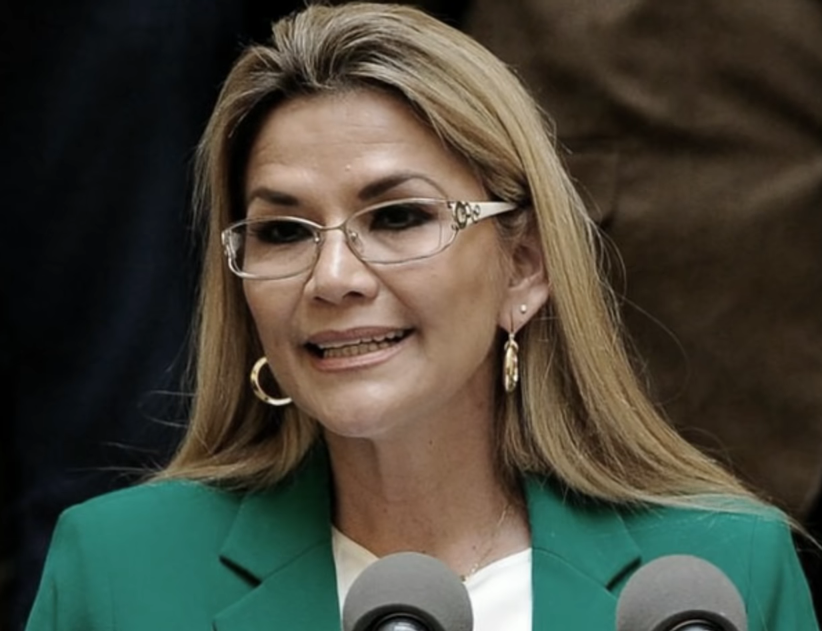 TODAY IN LATIN AMERICA
BOLIVIA: Thousands of Bolivians yesterday on the to protest a decision to delay the presidential election again due to the coronavirus pandemic. The Bolivian Workers' Center union (COB), which organized the strike, is demanding that the Supreme Electoral Tribunal reverse an the election—originally scheduled for September 6—to October 18. Juan Carlos Huarachi, the head of the union, said the strike is indefinite. "If we join together as miners, campesinos, the middle class and El Alto, we can be dynamite," Huarachi said.
The election is a re-do of last October's presidential election that ended with the ousting of President Evo Morales, who . The Organization of American States alleged fraud in the election, but increasing evidence shows their analysis was flawed, and that the actions against Morales constituted a coup. The new election was originally slated for May, but was delayed because of the pandemic. Conservative Interim President Jeanine Áñez has been accused of to try to hold onto power.
Headlines from the western hemisphere
SOUTHERN CONE
CHILE: President Sebastián Piñera in his cabinet yesterday following the passage of the controversial last week. It was the Piñera has reshuffled his cabinet since he has been in office. Minister of the Interior Gonzalo Blumel, who was blamed for failing to stop the pension reform law from being passed in Congress, was among the ministers replaced. The reform will allow Chileans to take out 10% of their pension early to cushion the economic blow of the coronavirus pandemic. Piñera opposed the reform, but several members of his Chile Vamos coalition backed the bill, causing a rift in the party.
ANDES
COLOMBIA: Medellín Mayor Daniel Quintero has . He says he is but taking precautions. Medellín, Colombia's second largest city, initially kept the coronavirus at bay, with few infections and deaths. But in recent weeks, the city has seen a . Earlier this month, Quintero expanded quarantine measures, including curfews and liquor bans on the weekend. Colombia is expected to reach its peak for cases in August. 
VENEZUELA: The lawyers for two imprisoned Venezuelan deputies say their and are being kept in inhumane conditions. Lawmakers Renzo Prieto and Gilber Caro have been deprived of food and water, and says his cell is so small he cannot stand up. Prieto has been in prison for four years and Caro for seven months. Both are members of Leopoldo López's Voluntad Popular party. On Sunday, Juan Guaidó , saying his torture is meant to "generate terror in those who fight."
CARIBBEAN
REGION: The U.S. National Hurricane Center has issued a for several Caribbean islands. The disturbance has not yet turned into a tropical storm, but experts say it will likely grow stronger. It is expected to pass over the Leeward Islands this morning and arrive at Puerto Rico and the Virgin Islands tonight and the Dominican Republic and Haiti tomorrow. Puerto Rico Governor Wanda Vázquez Garced said the for the storm, but just two weeks ago to Vázquez saying Puerto Rico is "not well prepared nor has the ability to respond to and manage a major event."
BARBADOS: Owen Arthur, the former prime minister of Barbados and a champion for Caribbean unity, at 70 years old, the Barbados government announced Monday. Arthur served three consecutive terms as prime minister from 1992 to 2008. He was also the chief architect of the CARICOM Single Market and Economy development strategy. In a following his death, CARICOM described Arthur as a "titan of regional integration" and "esteemed son of our Caribbean civilization."
CENTRAL AMERICA
NICARAGUA: Four out of 10 burials at three cemeteries in Managua in May were "express" burials, presumed to be for victims of COVID-19, according to a . Express burials often happen at night, and the bodies are buried the same day the people died. According to Confidencial, many of the people buried in May died of respiratory complications. President Daniel Ortega has said only from COVID-19 in Nicaragua, but the are a sign that the numbers are likely much higher.
NORTH AMERICA
MEXICO: Emilio Lozoya, the former head of Mexico's state-run oil company Pemex, appeared in court yesterday for his . Lozoya has been accused of accepting bribes from Brazilian construction firm Odebrecht and Mexican steel plant Altos Hornos and funneling the money into the presidential campaign of Enrique Peña Nieto. In the hearing, Lozoya said he will , but he also . 
MEXICO: More than in Mexico during the coronavirus pandemic, the National Small Business Alliance said yesterday. Around 90,000 of the businesses are , leaving 300,000 workers unemployed. More than 90% of businesses reported that they didn't receive any pandemic-related government assistance in April and May. Mexico has begun to reopen its economy, even as COVID-19 cases increase. Mexico has recorded nearly , but the numbers are likely much higher as only every day.
The post Thousands of Bolivian Workers Go on Strike to Protest Election Delay appeared first on Latin America News Dispatch.