Thurston Moore is back with new single and album!
The Sonic Youth Maestro returns with album number seven and a brilliant new single Hashish. The post Thurston Moore is back with new single and album! appeared first on Louder Than War.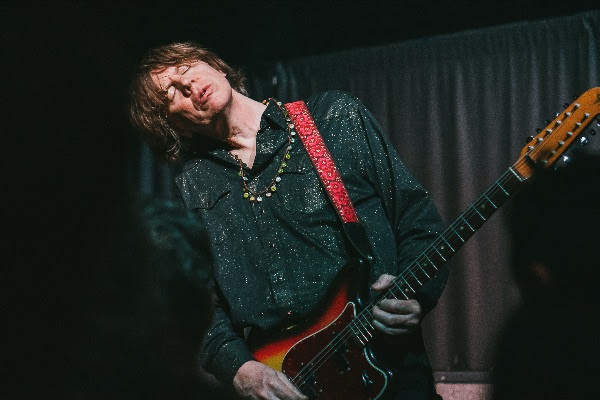 Photo by Jacqueline Schlossman
THURSTON MOORE
New Album BY THE FIRE
Out 25th Sept 2020
Debut Single Hashish
To be released on the 20th June Summer Solstice .
(this year coincides with a rare "Ring of Fire" solar eclipse).
Thurston Moore returns with album number seven later this year and the LTW crew can't wait. After the brilliance of Rock n Roll Consciousness we can expect more of the experimental drone psych landscapes he creates with some added pop melody by the guitar maestro. In the meantime have a listen to first single Hashish. The Sonic Youth mastermind is at his best!
The Daydream Library Series are ecstatic to announce the new full-length album by Sonic Youth founder Thurston Moore entitled BY THE FIRE. Thurston Moore's seventh solo album, BY THE FIRE features musicians Deb Googe (My Bloody Valentine) on bass and backing vocals, Jon Leidecker aka 'Wobbly'(of Negativland) on electronics, James Sedwardson guitar, and Sonic Youth's Steve Shelley alternating on drums with Jem Doulton. Hashish, the first single from the album out now, is described by Moore as "An ode to the narcotic of love in our shared responsibility to each other during isolation." The video for Hashish utilizes footage from The Thurston Moore Group's tour in early 2020 in Europe, as well as clips of Thurston quarantined in his home during the past few months "With respect to the sacred healing truth of nature."
Prior to isolation during the COVID pandemic, Thurston was working in recording studios in North London up until the third week of March in order to complete BY THE FIRE for release on 25th September 2020. While the musicians may not immediately tour, Thurston was determined to release BY THE FIRE this year, and together with Daydream Library, he has released this quote:
BY THE FIRE is music in flames. 2020 is our time for radical change and collective awareness and Thurston Moore has written nine songs of enlightenment, released to a world on fire. Taking a cue from Albert Ayler's "Music is the healing force of the universe", this recording offers songs as flames of rainbow energy, where the power of love becomes our call. These are love songs in a time where creativity is our dignity, our demonstration against the forces of oppression. BY THE FIRE is a gathering, a party of peace — songs in the heat of the moment.
BY THE FIRE is a mixture of styles, some songs featuring solo guitar and vocals, some utilizing the entire set of musicians. Thurston is working on the final cover and sleeve art with London-based artist Radieux Radio, who also scribed lyrics for some of the tracks.
Available as vinyl and download, BY THE FIRE is the latest release from the independent house label of Thurston Moore (Sonic Youth) and Eva Prinz's publishing imprint Ecstatic Peace Library. The Daydream Library Series label was especially founded as an outlet for emerging musicians, both local and international, beginning with their first release in 2018 of London Afro-punk feminist trio Big Joanie's debut album SISTAHS.
BY THE FIRE TRACK LISTING:
1.       HASHISH (5:54)
2.       CANTALOUPE (4:44)
3.        BREATH (10.54)
4.        SIREN (12:20)
5.        CALLIGRAPHY (5:20)
6.        LOCOMOTIVES (16:50)
7.        DREAMERS WORK (4:53)
8.        THEY BELIEVE IN LOVE [WHEN THEY LOOK AT YOU] (7:49)
9.        VENUS (14:20) instrumental
Hashish links go live 20th June 2020 Summer Solstice:
The post Thurston Moore is back with new single and album! appeared first on Louder Than War.
Source : Louder Than War
More