Tiger King: Every Joe Exotic Movie & TV Show In Development
Tiger King has proved to be a major hit for Netflix, and the story of Joe Exotic is now being adapted into a number of different movies and TV shows.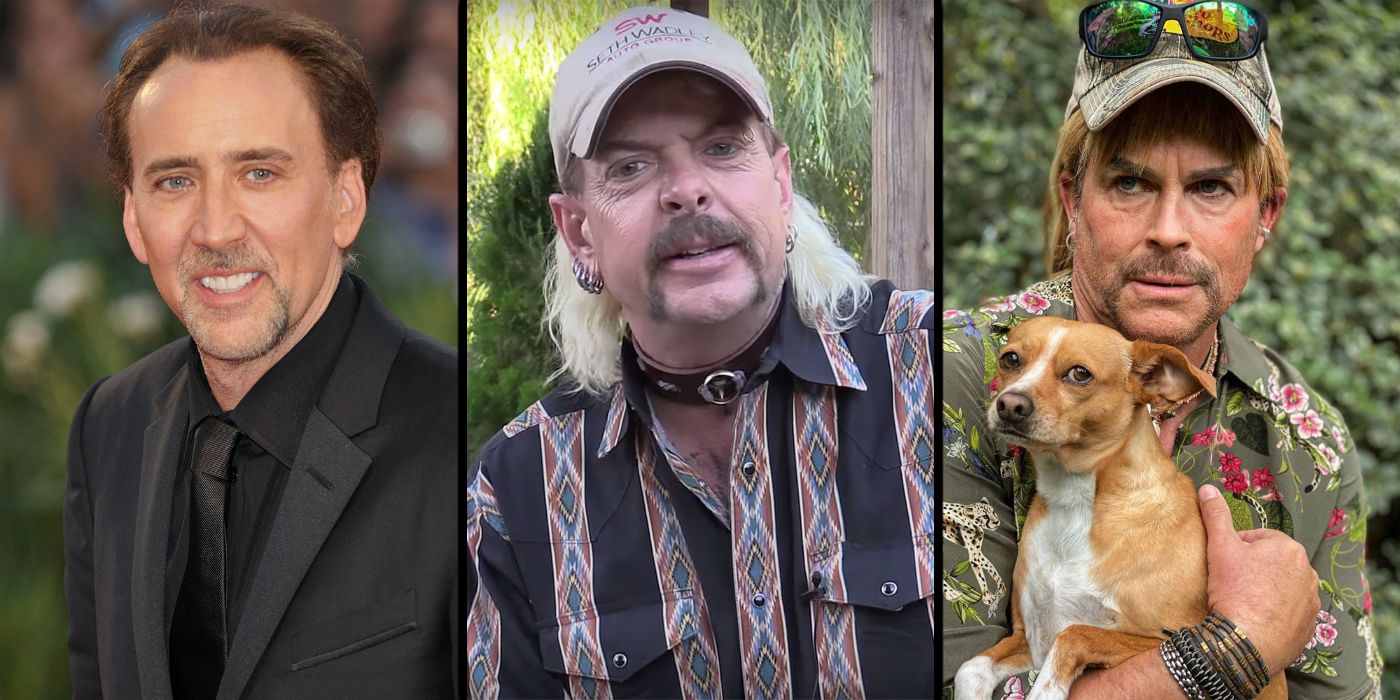 Netflix documentary series has been a major success for the streaming service, so unsurprisingly there are now a number of dramatized movies and TV shows based on the story of Joe Exotic in the works. Released in March 2020, became a huge hit, with 10s of millions of subscribers tuning in, and the series and its colorful band of characters domination the cultural conversation for several weeks afterwards.
While the show's depiction of the individuals involved, such as Big Cat Rescue's Carole Baskin, and its tendency to put the focus on the more bizarre aspects of Joe Exotic's story rather than the animals themselves, has caused no end of controversy, the success of the show means it isn't going away anytime soon. Netflix has already released one episode, with another in the works. On top of that, though, are several adaptations, as it were, of Joe Exotic's story, taking from differing sources and ensuring Tiger King will have a lengthy reign.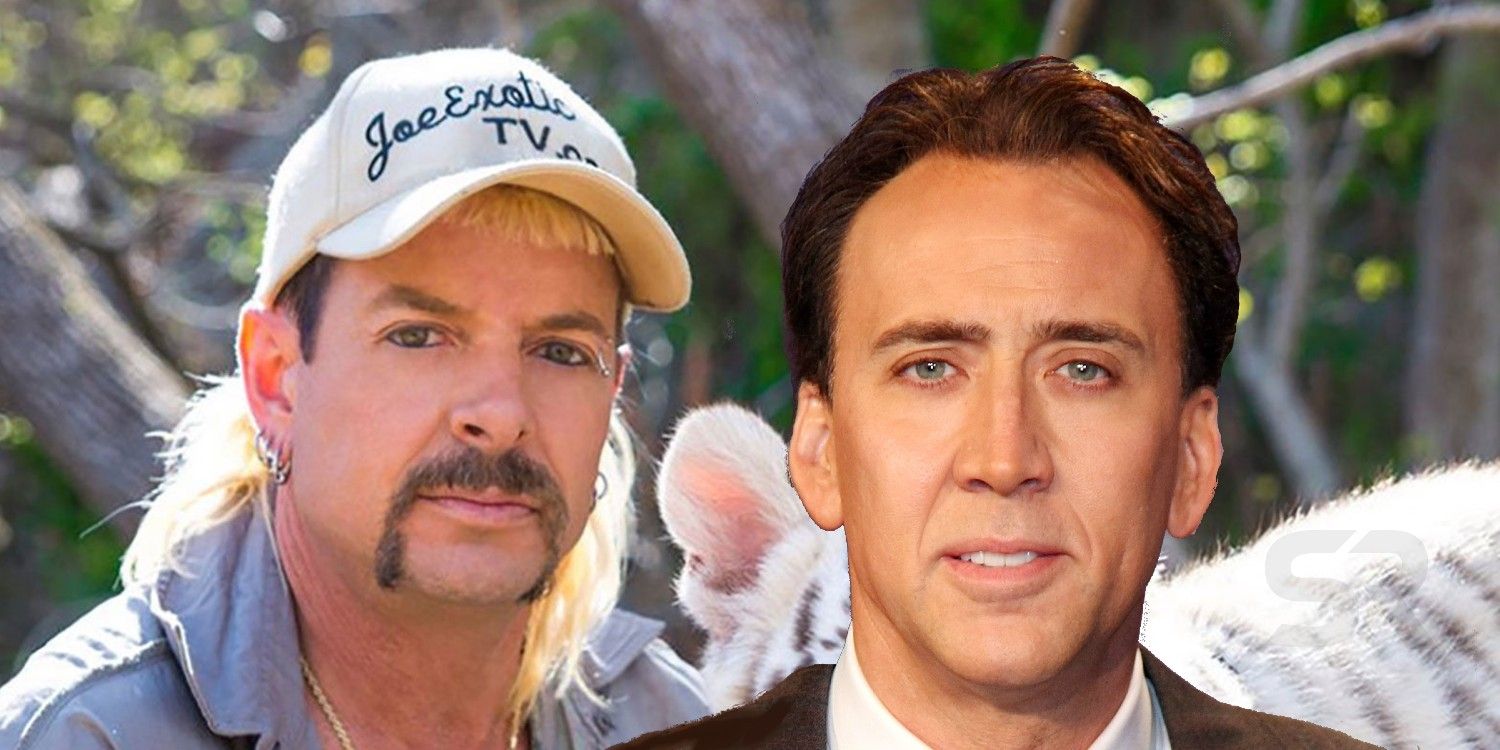 Perhaps the most anticipated dramatized Tiger King adaptation in the works, this will star Nicolas Cage as Joe Exotic. Cage, who is known for playing some out-there, oddball characters, should be a perfect fit to take on the part of Joseph Allen Maldonado-Passage. The untitled Tiger King series will be written by showrunner Dan Lagana, who'll serve the same role here. This won't be taking from Netflix's Tiger King, but rather a 2019 Texas Monthly article titled "Joe Exotic: A Dark Journey Into the World of a Man Gone Wild." The story features Joe Exotic's rise and fall, as well as familiar faces such as Carole Baskin and Jeff Lowe throughout, so it's likely to cover some similar ground as Tiger King, but given how much Netflix left out, there'll be plenty of new scenes in there too.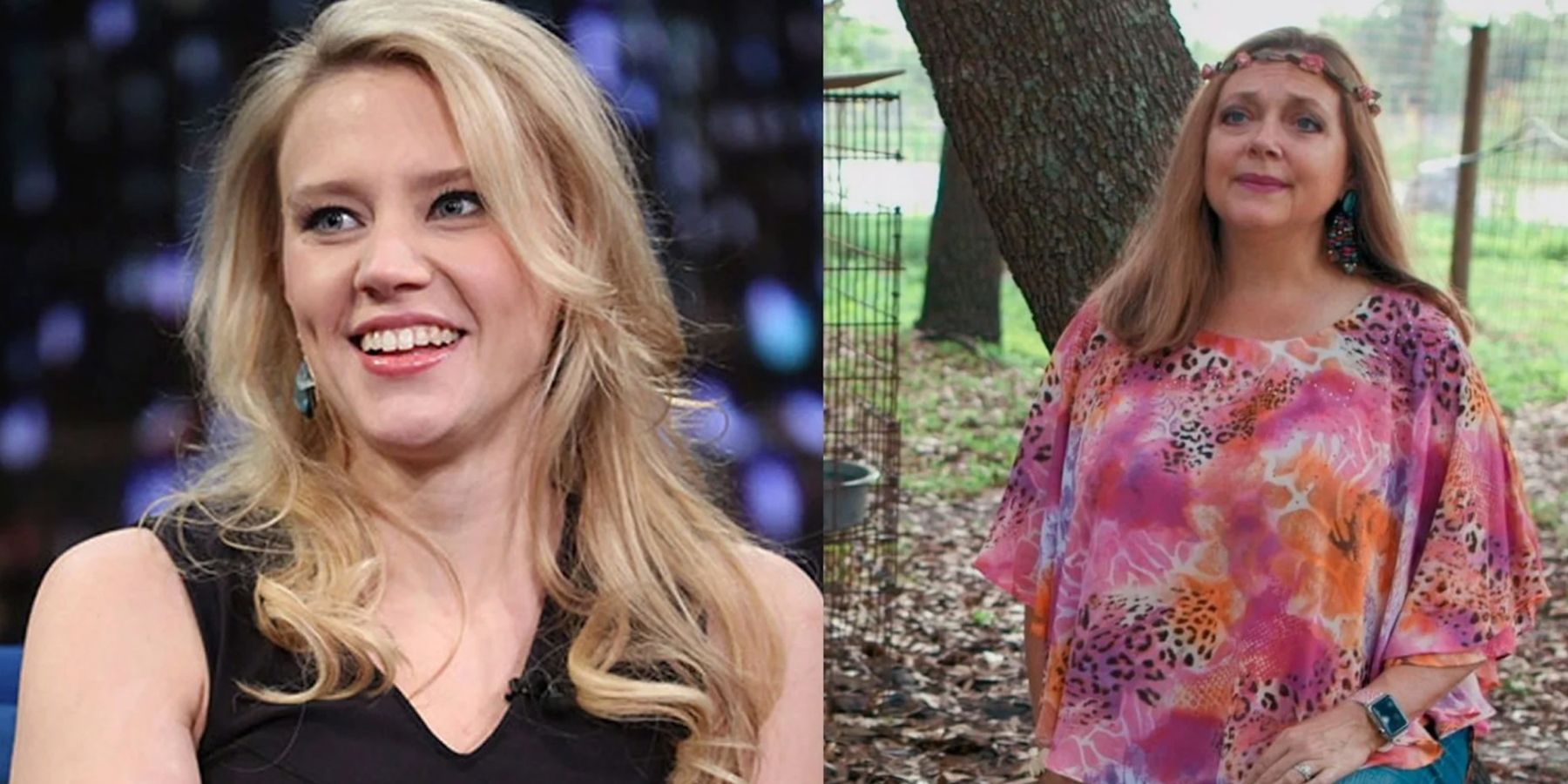 The first scripted Tiger King show to be put into development was this limited series, which will star Kate McKinnon as Carole Baskin, with the veteran also set to serve as executive producer. This TV show will be an adaptation of season 2 of Wondery's Over My Dead Body podcast, Joe Exotic. In contrast to Tiger King, though, this seems more likely to focus on things a little more from Baskin's perspective. Given , then perhaps she'll be more pleased with this. The series still doesn't have a writer or a network attached.
Producer Ryan Murphy has both a long history of adapting works of non-fiction into buzzy series, such as with his American Crime Story show, and an overall deal with Netflix, so it shouldn't be too surprising to see his name attached to a Tiger King project. This one is set to star Rob Lowe as Joe Exotic, after The West Wing and actor posted a photo of himself as Exotic to Instagram, adding that he and Murphy are "developing our version of this insane story." It's unclear if this is planned as a movie, or if it'll be another TV adaptation.
Kate McKinnon isn't the only actress set to play Carole Baskin, with American Pie's Tara Reid also in talks for the role, this time for a movie version of the story. Details are largely scarce on this particular project at the time of writing, aside from Reid possibly playing Baskin, so there's no writer or director attached just yet. It remains to be seen, too, just how many of these planned Tiger King adaptations actually make it to screens.
Next: Tiger King: Jeff Lowe's Fake Nanny Publicity Stunt Explained
Source : Screen Rant
More