Trial By Media: The True Story of Scott Amedure's Murder Explained
Netflix's Trial by Media investigates the murder of talk show guest Scott Amedure and the rise of reality TV. Here's what you need to know.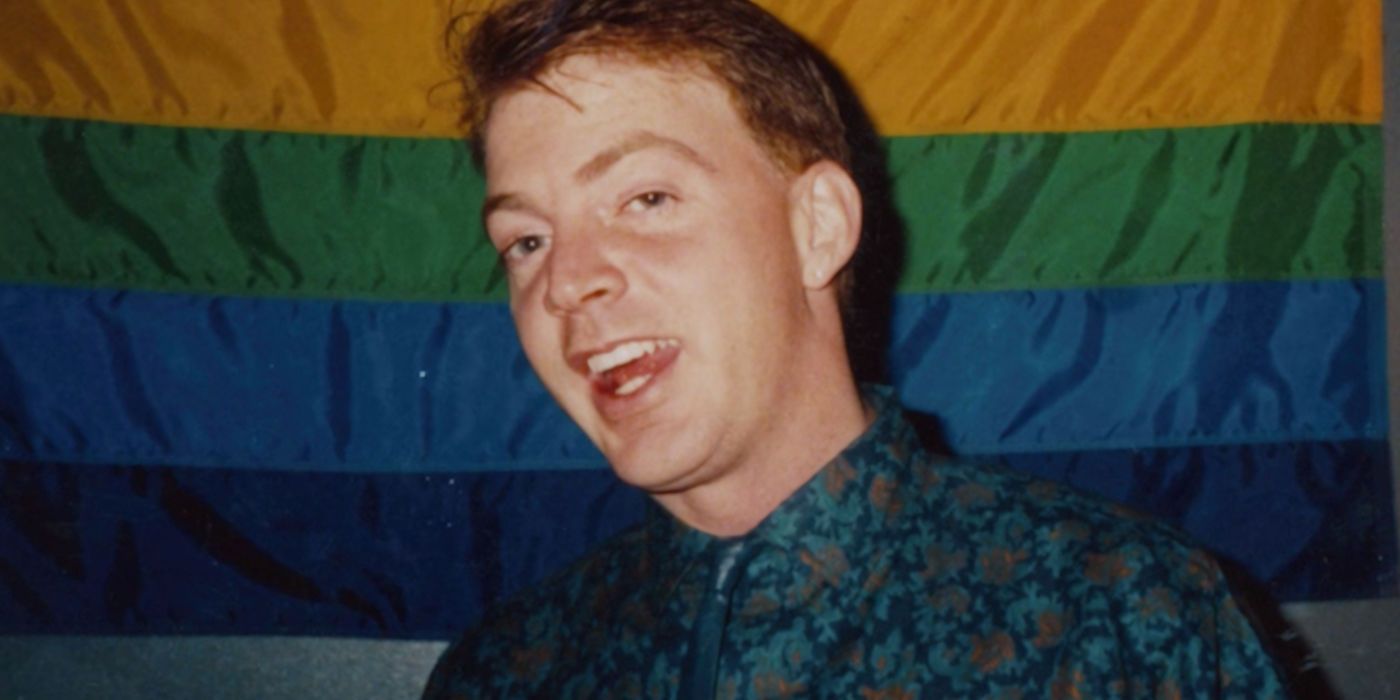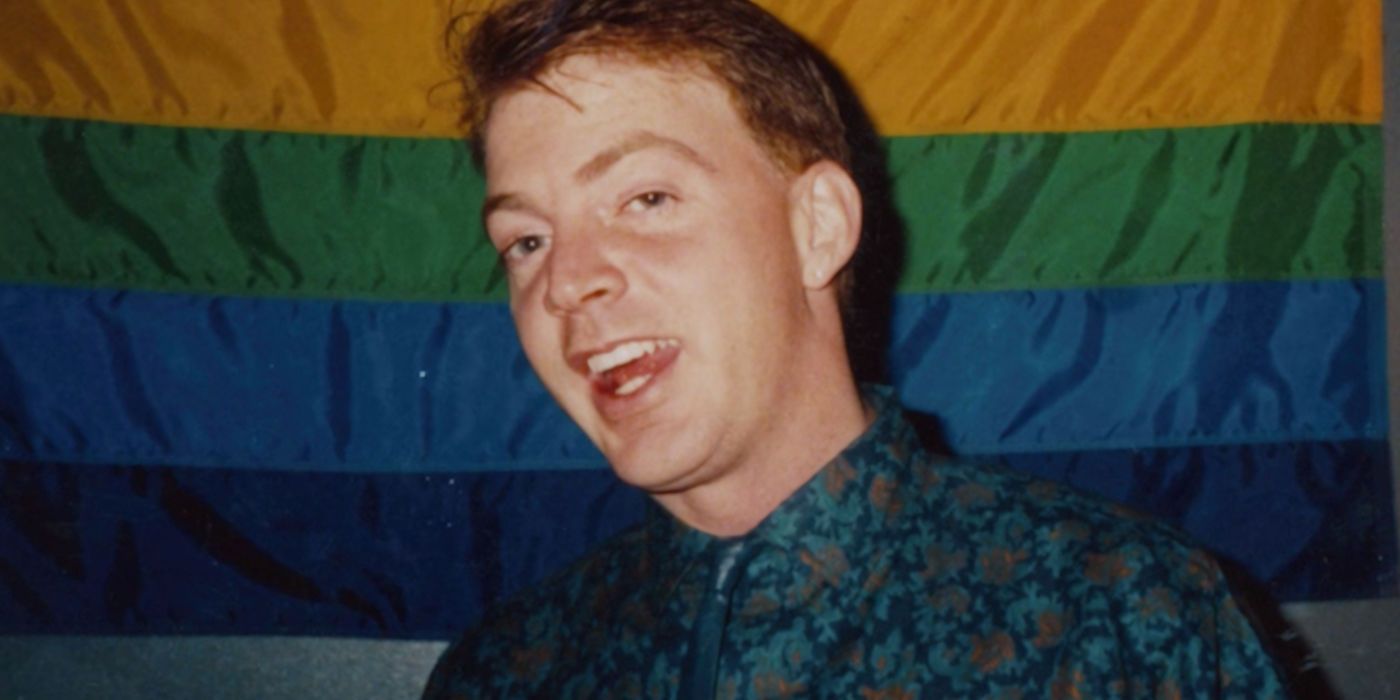 The Netflix docuseries  investigates the murder of talk show guest Scott Amedure and the events that immediately preceded his death. In 1995, just months after the O.J. Simpson trial commenced and forever changed reality TV, an unaired episode of The Jenny Jones Show foreshadowed trends that have since become part of digital age culture.
In retrospect, Amedure's appearance on The Jenny Jones Show is relatively tame. A native of Lake Orion, Michigan, the 32-year-old takes the stage with his female friend Donna Riley, and speaks about the context for his secret crush, Jonathan Schmitz. Both Amedure and Riley clarify that they're not entirely sure abut Schmitz's sexuality, and the conversion quickly turns to Schmitz's physical characteristics, as opposed to his personality traits. Jones then questions Amedure about his sexual fantasies. Once Schmitz arrives on stage, he's clearly surprised by Amedure's reveal, and clarifies that he's "definitely a heterosexual." Three days later, Schmitz went to Amedure's Michigan residence and killed him with two shotgun blasts. He was later convicted of second-degree murder and sentenced to 25-to-50 years in prison - ultimately released in 2017. Trial by Media on Netflix features interviews from family members and friends who try to explain what motivated Amedure and Schmitz, and also discuss the culpability of The Jenny Jones Show.
Related: Becoming: Biggest Reveals From Michelle Obama's Netflix Documentary
In Trial by Media, Frank Amedure reveals that his brother Scott didn't intend to embarrass or humiliate Schmitz, but rather saw an opportunity to be on television. As for Schmitz, the Netflix docuseries shows that not only was he personally embarrassed, but that his father was deeply embarrassed as well, and even made homophobic remarks about Scott Amedure after The Jenny Jones Show episode was taped. Frank Amedure states that his brother's sexuality was "never a big deal." Trial by Media cites Schmitz's past mental health issues combined with his father's homophobia as a motive for murder.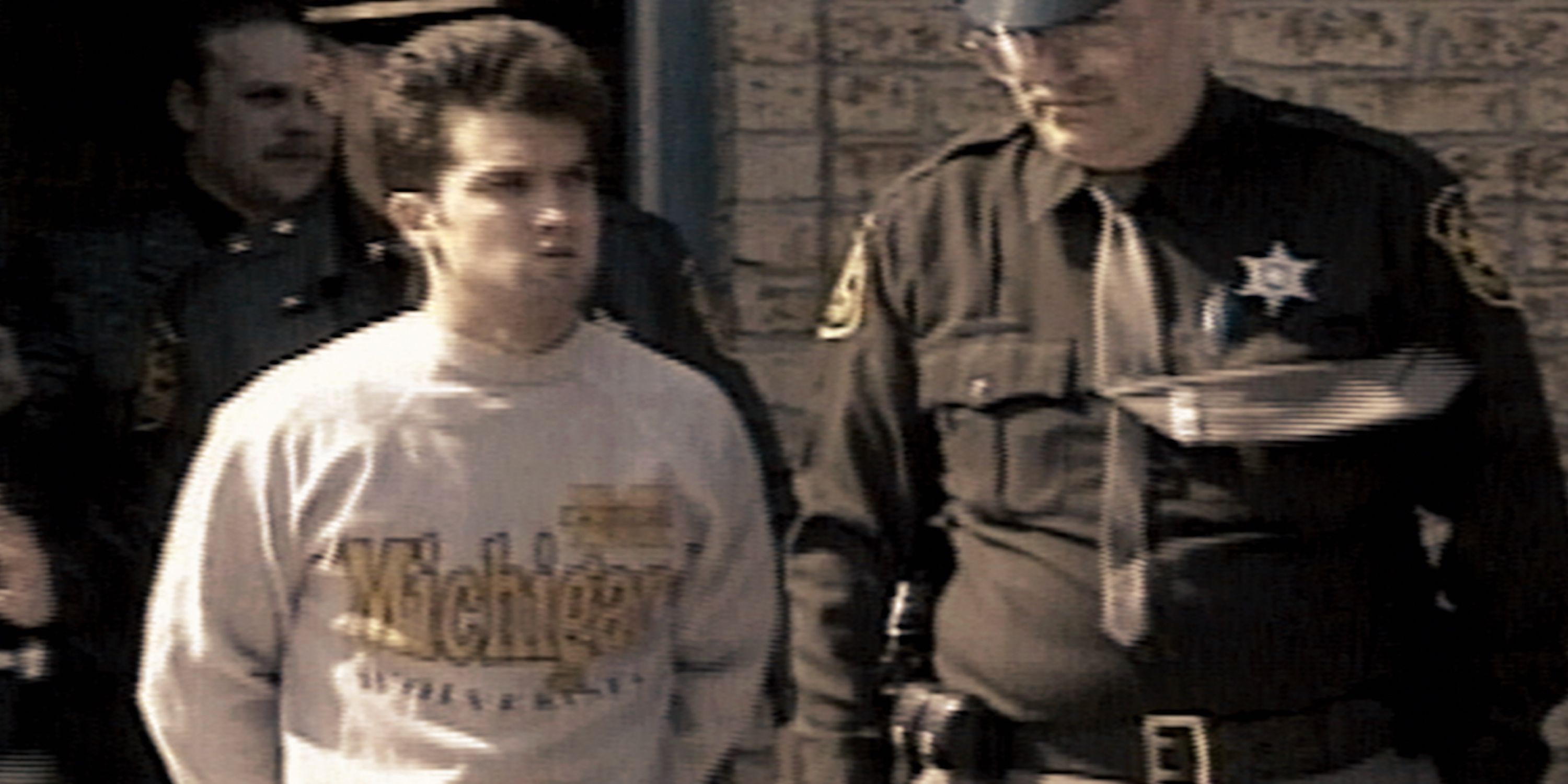 Trial by Media also explores the tricky nature of media manipulation, and how people associated with crimes - innocent or guilty - are victimized by speculation alone. For example, Schmitz states that's he not gay on The Jenny Jones Show, but - for entertainment purposes - there's the insinuation from others that maybe there's still a possibility for romance. After the episode was taped, Schmitz apparently "hung out" with Scott Amedure and Riley, and it's even been reported that the two men in question did indeed have a sexual encounter shortly before the murder. After killing Scott Amedure, Schmitz immediately called 9-1-1 and confessed.
The irony of Trial by Media is that it doesn't offer clarity for Schmitz's motivations but does provide a large platform for Geoffrey Fieger, a lawyer known for seeking attention, both in and out of court. He describes himself as an "artist" in the Netflix docuseries, and a trial segment shows that he gave a two-and-a-half hour opening statement while representing the Amedure family in court. Trial by Media builds to a true crime subplot about big business in the American media industry, as Warner Bros. not only produced The Jenny Jones Show but was also behind Court TV programming that documented Schmitz's trial. In the end, the Amedure family never received any compensation after the Michigan Court of Appeals reversed a $29 million settlement decision.
More: Becoming: What Michelle Obama's Netflix Documentary Leaves Out
Source : Screen Rant
More