Unexpected: Why Fans Think Max Schenzel Lied About His Sobriety
When Max got out of jail in January 2021, he claimed to be a year sober (or was it 516 days?). Then he posted a picture of himself looking real high.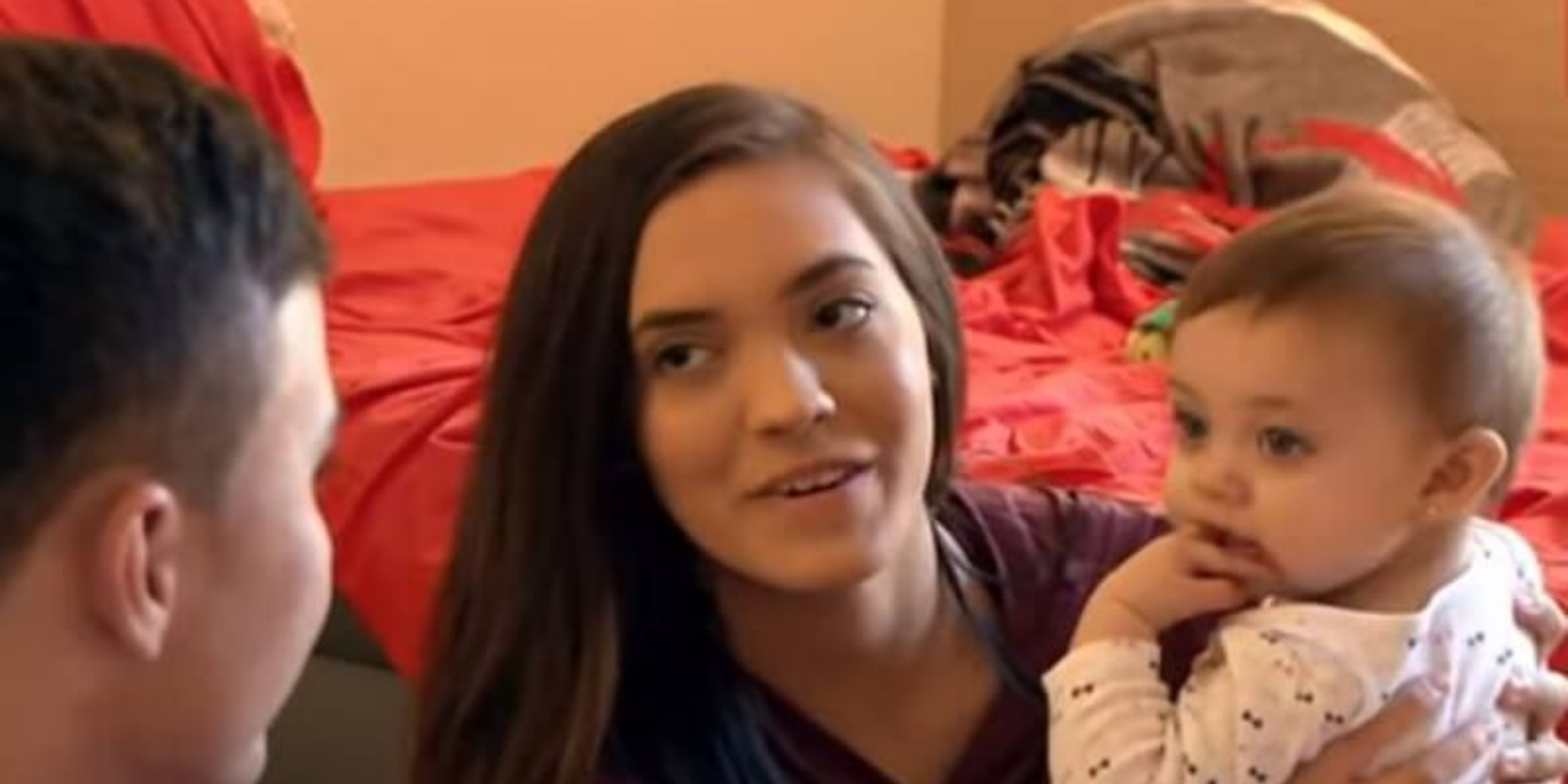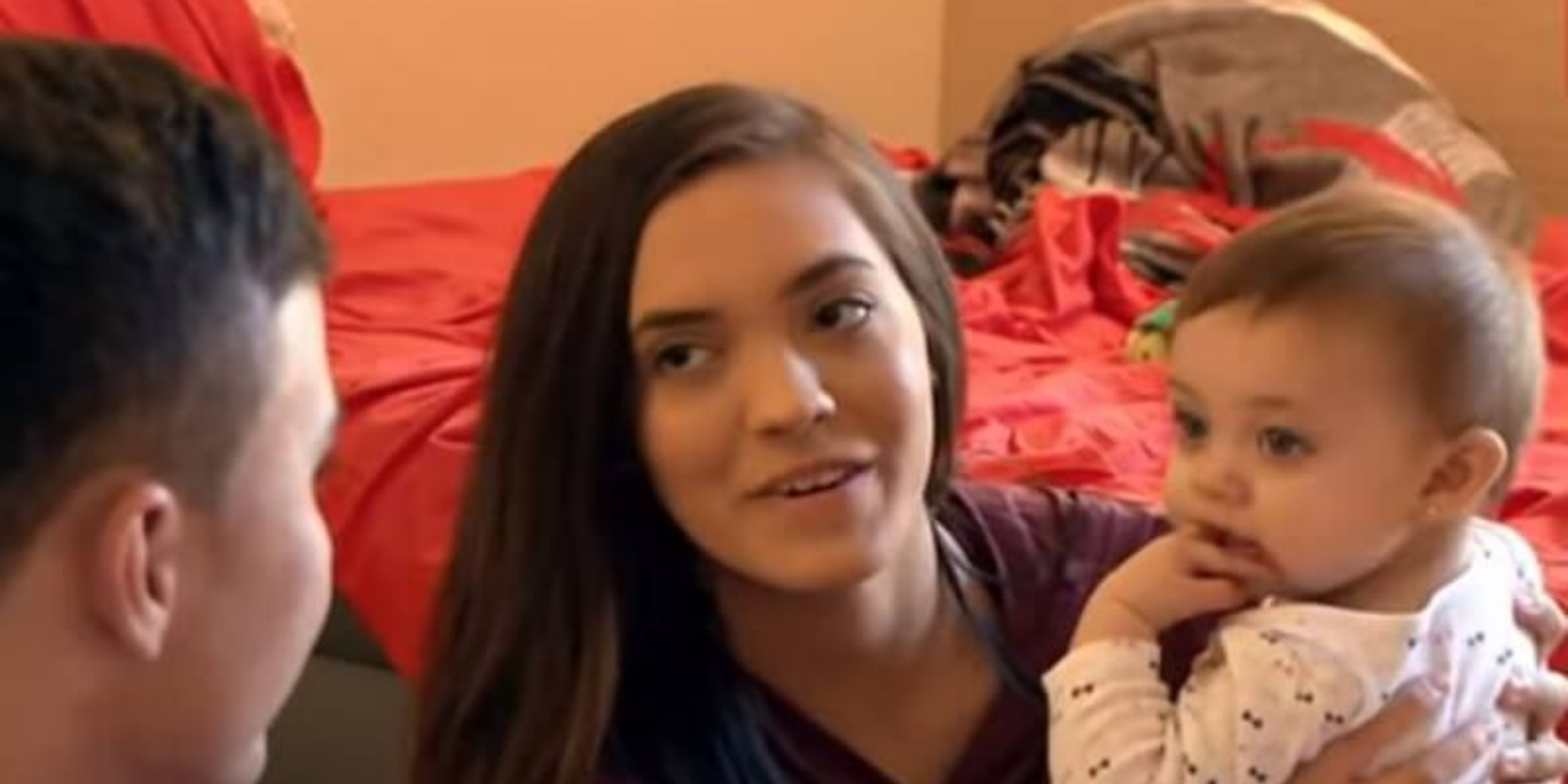 The drama between Max Schenzel and Chloe Mendoza on TLC's Unexpected just gets bigger and bigger. The young parents joined the cast when Chloe got pregnant as a high school junior. Though the couple initially tried to stick it out and stay together, Chloe's mom, Jessica, made it as hard as possible for the two to be together. After the birth of their daughter, Jessica allowed Chloe to make her own decision about dating Max, but he was forbidden from even entering her home.
If that sounds a little intense, it is, but it's not without merit. Max proved time and time again that he was up to no good. As his arrest count continued to grow, it became more and more evident that Max had a prescription pill addiction. Max's dad, who lost Max's mom to addiction, did everything he could to get Max back on track, including sending him to 30-day rehab treatment and therapy (much to Chloe's dismay - he was going to miss her senior prom!).
Related: Unexpected: Fans Slam McKayla for Spending $2,500 on a Wig
Since treatment, it seemed Max was on the right path, but things fell apart. He and Chloe broke up and wound up duking it out in a pretty wild social media feud - Max claimed Chloe broke his door, Chloe claimed Max assaulted her and their daughter. Max has two misdemeanor charges of domestic battery involving Chloe still pending. But those had to wait until Max's felony charges were resolved.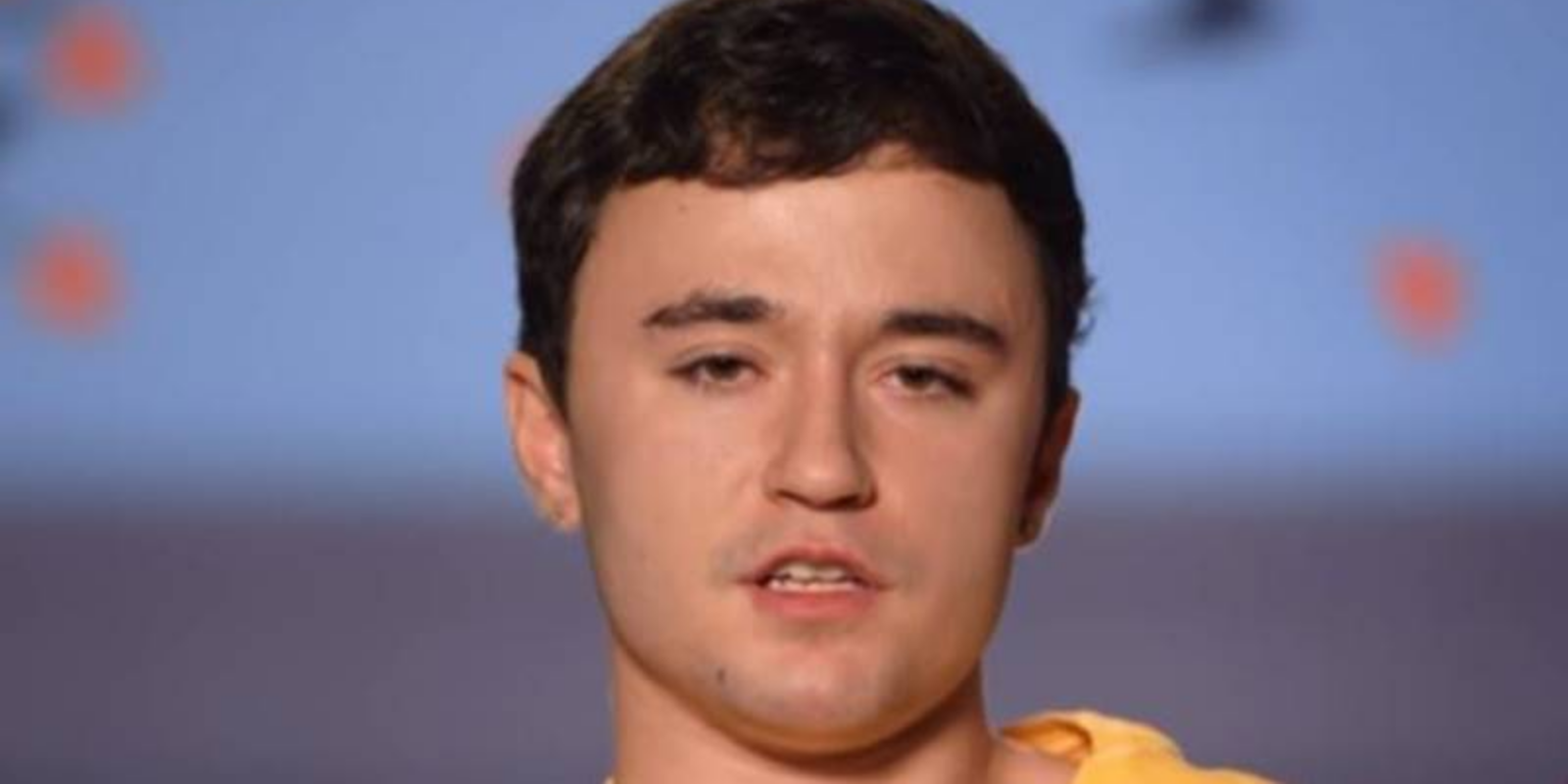 Max's felony charges, which include the 2018 attempt to rob his friend's 77-year-old sleeping grandmother and a charge of resisting arrest while in the process of stealing a car, resulted in the 21-year-old finally facing jail time. Throughout season 3, Chloe warned Max that if he were to go to jail, she would leave him. Max swore up and down he wasn't going to jail, but after violating his parole and destroying every chance he got to turn his life around, he was sentenced to six months in September 2020. He was released January 8, 2021.
Out of prison, Max claimed to have been sober for a year. Then he claimed to be sober for 516 days. He held an IG Live during which his sobriety count went back down to a year. In mid-February 2021, he posted a picture of himself, with his very tattooed roommate, in which he, well, he looked very high. He took the post down immediately, but not before someone snagged a screenshot and sent it to :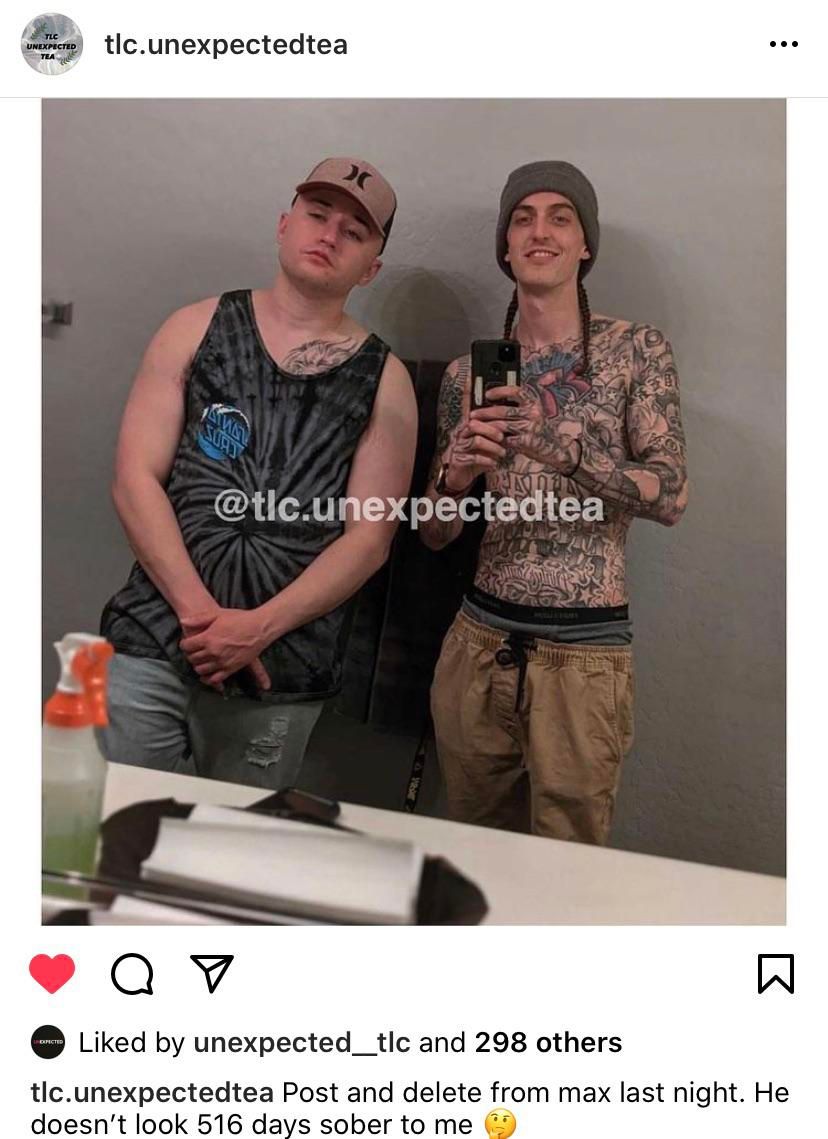 The fans were unimpressed. With comments like "He looks barely conscious" and "Now we know why it went from a year to 516 so fast. He was too high to count right." the people questioned Max's word once again. More recently, Max took to Instagram again to show off his gym moves and prove he's healthy. Whether or not Max is truly sober remains uncertain.
Next: Unexpected Season 4: Where To Find The TLC Cast On Instagram
Sources: Reddit, The Ashely's Reality Roundup, Max Schenzel
Source : Screen Rant
More