Unproduced Static Shock Animated Movie For DC Animation Revealed By Artist
A new storyboard drawing of DC superhero Static Shock has surfaced and it's causing fans to wonder if the character is getting his own movie.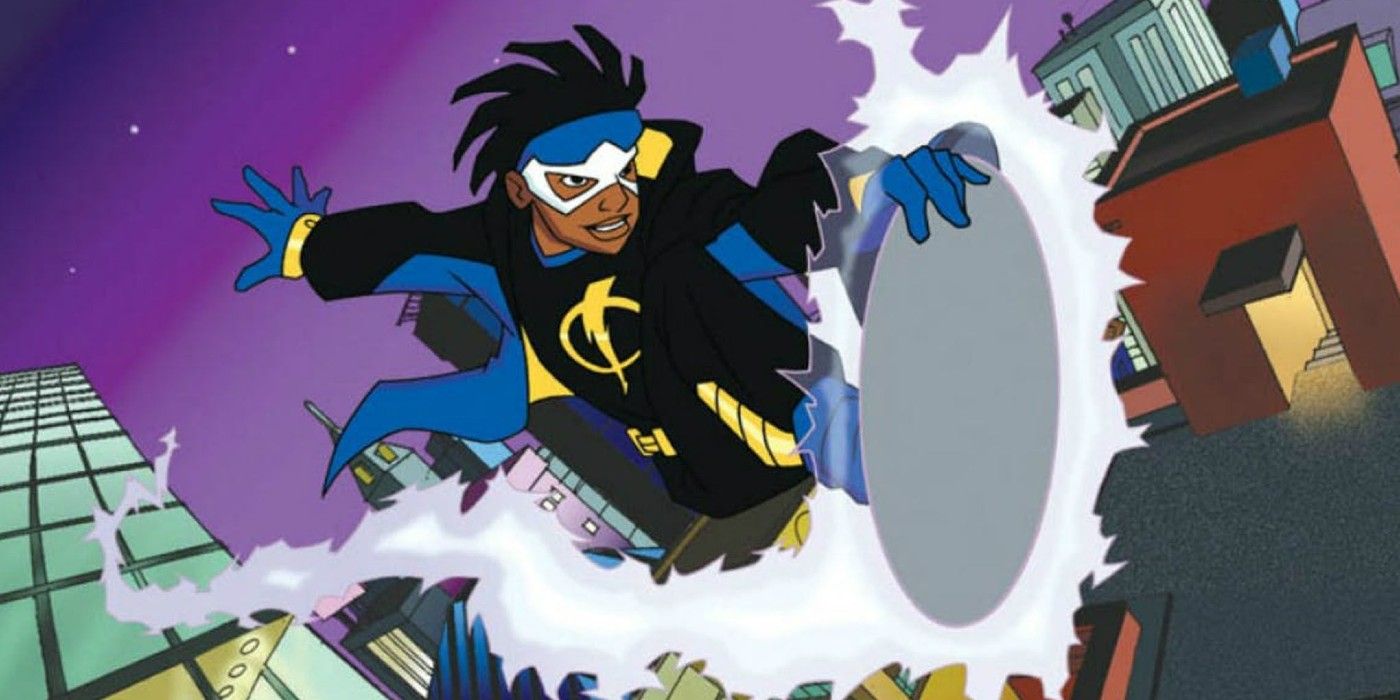 An unproduced animated  movie was revealed when an artist attached to the project shared one of his storyboards. Static Shock was born from a subsidiary of DC Comics called Milestone Comics, which was established by a team of African American comic book creatives to address the lack of diversity permeating most comic books of the era. Milestone's heroes primarily existed within the fictional Midwestern city of Dakota, and of their characters, Static Shock became the most successful.
Born Virgil Ovid Hawkins, Static Shock acquired his powers after being exposed to an experimental chemical during a gang war. With Static Shock's success in the comic world, Milestone had an uphill battle trying to convince people outside of their target demographic to retain interest. And unfortunately, because the main character was African American, this didn't necessarily equal a huge following outside of the black community. There was a belief at the time that Static Shock was a "comic for blacks" by shop owners and readers, and therefore wouldn't or couldn't be enjoyed by anyone else. Sadly, this racist point of view was also used by executives to justify poor sales, when in actuality, there was a decline in sales across the board as the industry was on the edge of a major market crash at the time. Thankfully, Static's story didn't end there.
Dreamworks Animation Director Chris Copeland shared a picture of a storyboard featuring Static Shock on Twitter. Copeland revealed it was one of the illustrations he used during a pitch meeting with Warner Bros. Animation. Unfortunately, it doesn't look like there's a Static Shock movie coming soon as Copeland only said he and his brother met with Warner Bros. to pitch an animated Static Shock film and hopefully one day it gets greenlit.
Copeland's followers immediately praised his artwork and showed their appreciation for Static Shock, with good reason. Although Milestone Comics closed its comic book division in 1997, it continued creating content as a licensing company through Milestone Media, and one of their biggest successes was a Kids' WB , which debuted in 2000 and ran for four seasons. Milestone co-founder and Static co-creator Dwayne McDuffie served as a writer and story editor for eleven episodes of the series, which was critically acclaimed and won a few awards, including an Emmy. The show was groundbreaking because it is the first cartoon to feature a young African American male in the leading role of his very own animated series.
Perhaps Warner Bros. will take into consideration the fact that Static Shock is truly a hero in more ways than one. Almost thirty years since being introduced to the world, the landscape of comic book movies and television has dramatically changed. And if the reaction to 2018's Marvel blockbuster has taught us anything, it's that there's power in telling the stories of underserved communities, and not just from a financial aspect. Representation matters now more than ever, and Static Shock represents the culmination of a dream to have every story told from the diverse elements of the human experience.
Next: WB Planning New 'Mortal Kombat' & Live-Action 'Static Shock' Webseries
Source: Chris Copeland/Twitter
Source : Screen Rant
More