Upcoming 2020 Movies That Will Likely Be Delayed Again
2020 has been tough for everyone, including the movie industry. With the year's release schedule already decimated, further delays look likely.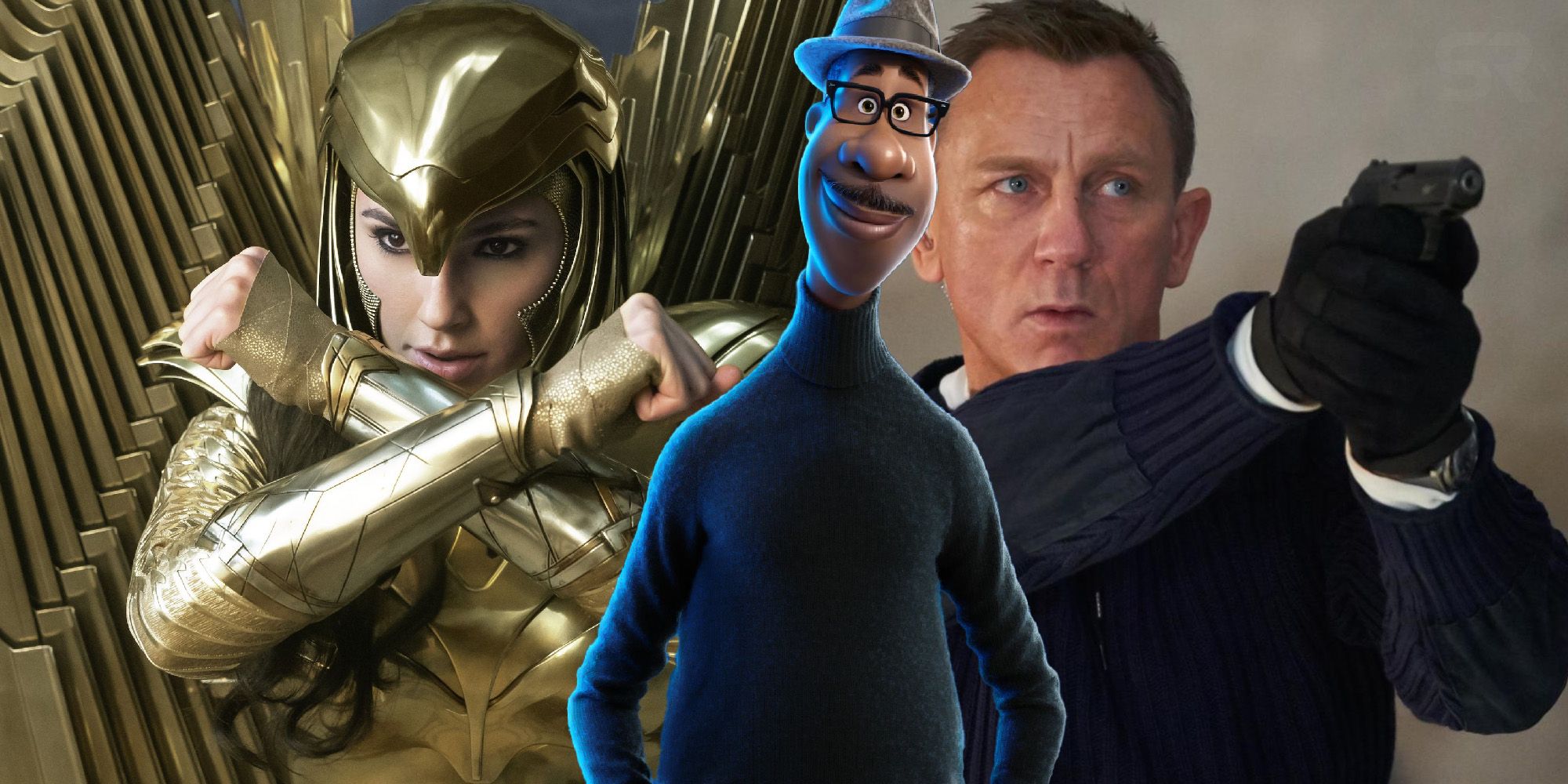 The coronavirus pandemic has already wreaked havoc on the movie industry, and could yet force further delays to 2020's biggest releases. By any measure, 2020 has been a grim year. As if increasingly volatile political division and continued environmental catastrophe weren't enough, the world is enduring an unprecedented viral pandemic, forcing many countries to enter a period of lockdown between March and August. Quite rightly, health became the priority, and as COVID-19's death toll rose, the decision was made to press pause on society in an attempt to prevent transmission.
For the movie industry, the pandemic had two major ramifications. Firstly, film and TV production was effectively halted. Movie sets were abandoned, post-production work was taken home, and travel restrictions made shooting a logistical nightmare. This resulted in everything from The Batman to Supernatural being put on hold for a period of months. The second, and arguably more damaging, effect was the closure of movie theaters. Without cinema screens available, studios were left with completed movies and no method of release. Some ultimately released online (Mulan, Trolls: World Tour, Capone), while others have pushed on with a theatrical debut (Tenet), but since neither option is ideal, most major 2020 releases have been delayed until next year.
Related: Why Black Widow's Release Date Is Likely To Be Delayed (Again)
As October looms, the coronavirus pandemic shows little sign of abating. While some regions struggle to suppress their initial outbreak, the UK and Europe are experiencing a resurgence of the virus, forcing governments to reinstate public restrictions. Citizens' health should always come first, and as normality continues to elude most of the world, the cinematic calendar looks subject to further delays. Here are all the major movie releases currently set for 2020 that could be pushed back further.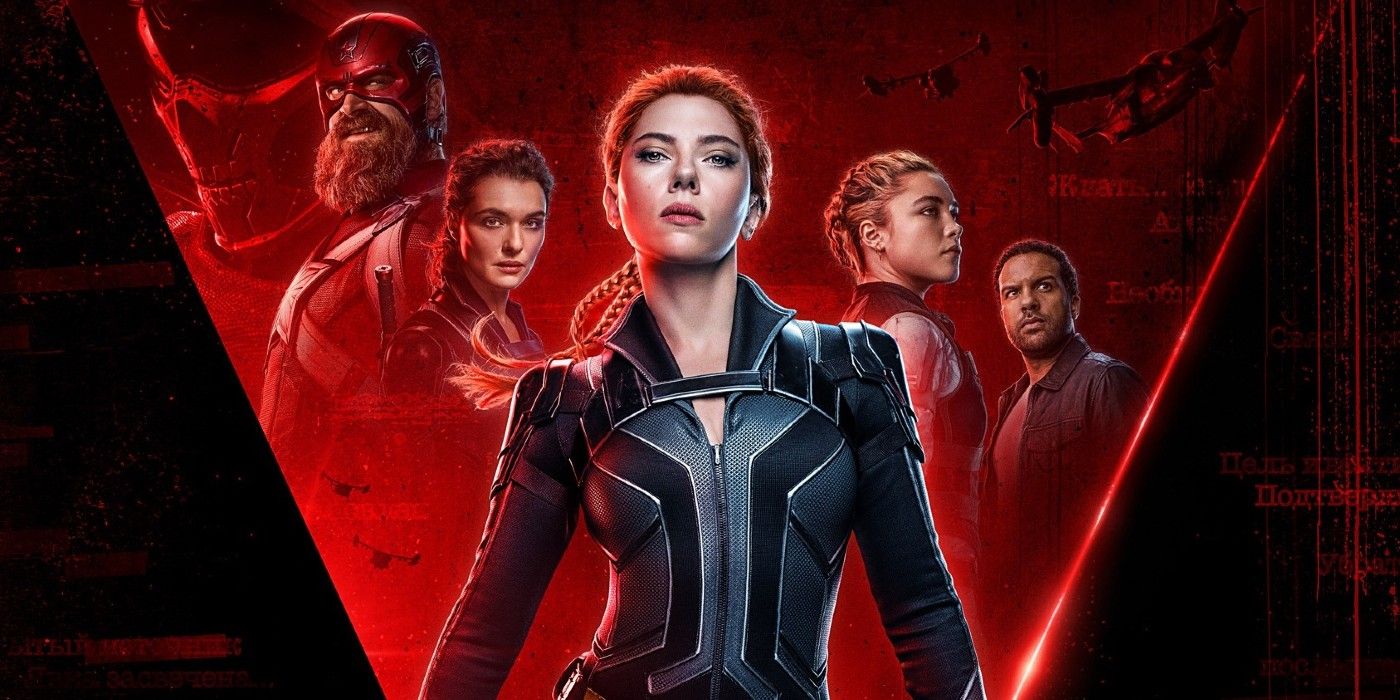 Reports widely indicate that Black Widow will be rescheduled once again by Disney as the current November date approaches. By rights, Black Widow should've happened in 2016 or 2017, but Marvel held off until 2020... after killing off Scarlett Johansson's character in Avengers: Endgame. As such, there was a question mark over Black Widow's box office pull even before the film was unlucky enough to be the MCU's first post-COVID effort. While Disney initially stuck to their May 1st release date, the scale of the pandemic soon became clear, and Black Widow was pushed back to November.
Since then, Disney have taken a varied but cautious approach to coronavirus. Most of the Mouse House's blockbusters have been rescheduled, including a full reshuffle of the MCU's Phase 4. The studio did release New Mutants in cinemas, but the infamously unlucky Fox movie was arguably a lost cause already. Disney attempted a novel approach with Mulan, which was made available on Disney+ for an additional fee, while releasing theatrically in China. Mulan's streaming premiere can be considered a success, bringing in revenue and driving up subscriptions, but the box office from China was a disappointment. This can't be attributed solely to the pandemic, but Disney won't be encouraged to put Black Widow out on November 6th (even earlier for the UK) in the current climate. The option of releasing  on Disney+ remains, and would undoubtedly be a far bigger event than Mulan, but the studio might try and hold off for a proper theatrical debut in 2021, almost certainly instigating another Phase 4 rework.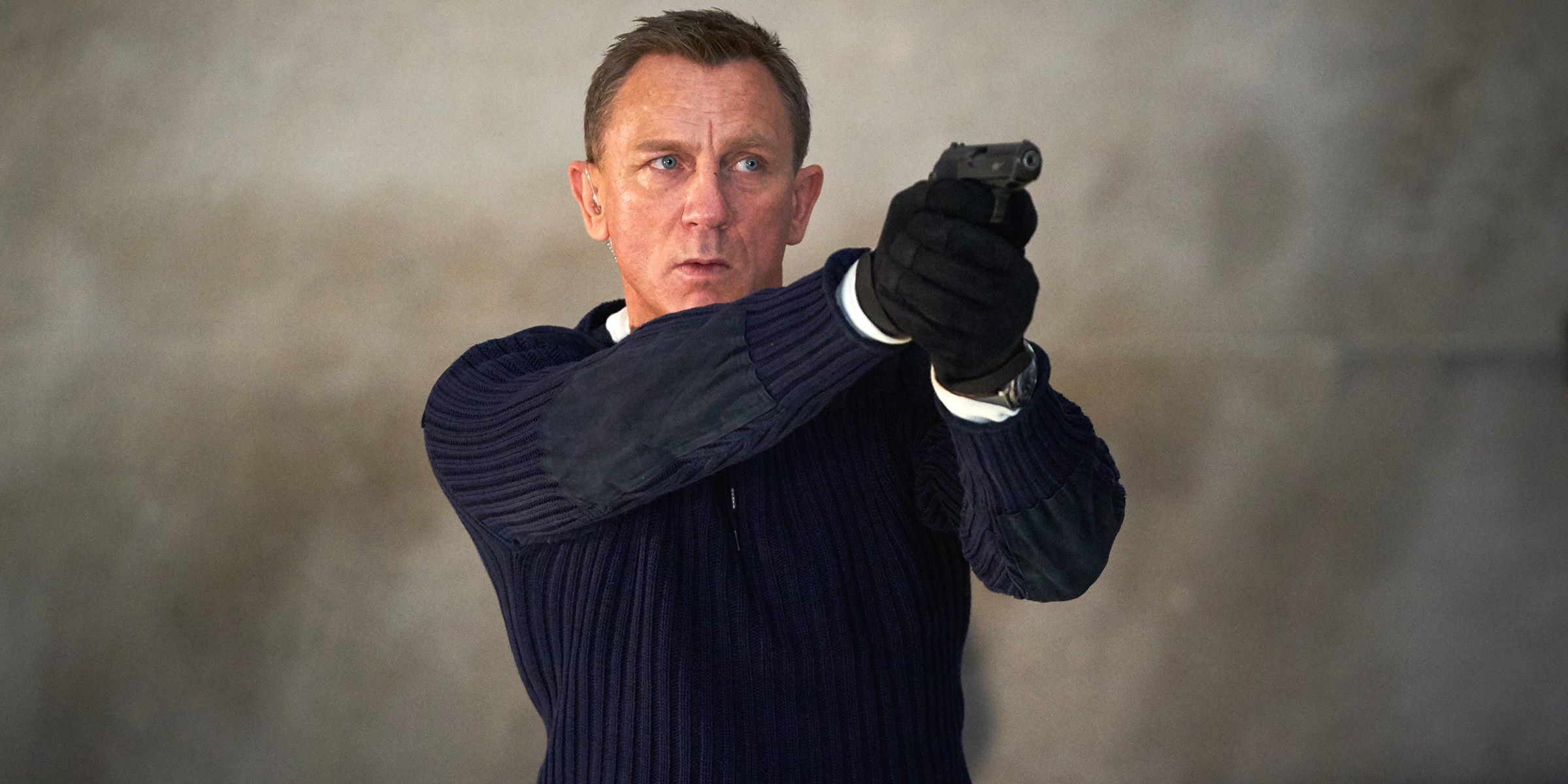 Always a trendsetter, the latest installment of the James Bond franchise was the first major blockbuster hit with a significant delay due to COVID-19. Way back in March, MGM and Eon pushed No Time To Die from April to November - a surprisingly lengthy shift that was, at the time, deemed a safe bet. Alas, with Blofeld-like stubbornness, the pandemic looks set to rumble on for the rest of 2020, and No Time To Die's once safe November release now looks in serious jeopardy, especially as Bond's native UK verges on another national lockdown that could see movie theaters closed once more. Unless things turn around very quickly, No Time To Die will soon be in the exact same position it was back in March, when the virus was only beginning to take hold globally.
Related: No Time To Die: When James Bond 25 Takes Place In The Timeline
A traditional franchise, it's very hard to imagine No Time To Die opting for a digital, on-demand release, especially without an in-house streaming service like Disney+ to fall back on. However, it's equally unlikely that No Time To Die will be subjected to the limited theatrical distribution currently available in most territories. Tenet proves that theatrical releases are nowhere close to offering a strong financial return yet. James Bond movies are major events in the cinematic calendar, and No Time To Die marks Daniel Craig's final jaunt as 007 - the grand finale of his heralded Bond run. Given the choice between a restricted November release and a more normal premiere in 2021, MGM and Eon would surely prefer the latter. The studio's early action in March suggests there will no compromise with No Time To Die, and with 5 years already passing since Spectre, the clock is hardly ticking.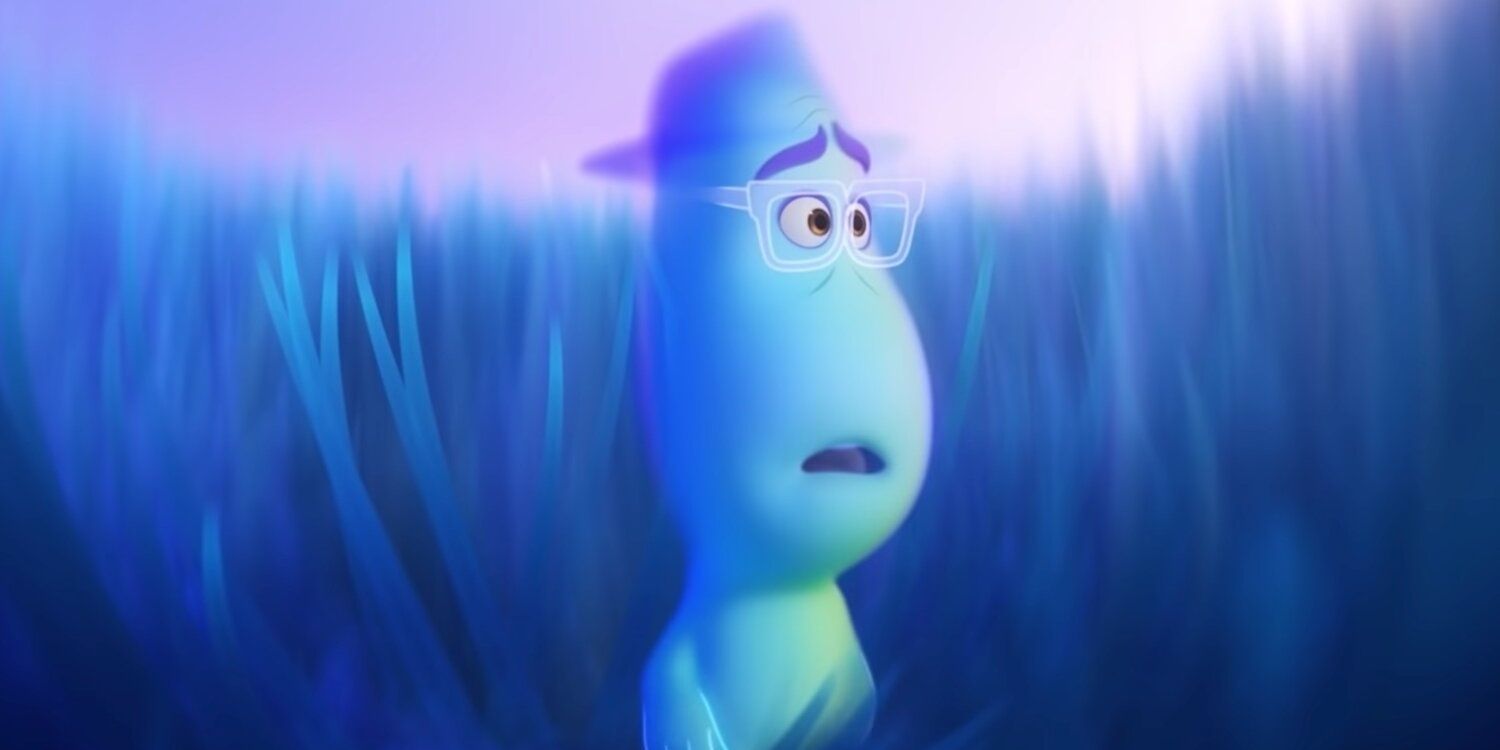 Pixar's Soul is another 2020 blockbuster that could be slapped with further delays after already being moved from its initial summer slot. After the struggles of Mulan, Tenet and New Mutants, Disney seems understandably reluctant to put any of their biggest releases into the theatrical realm and taking the inevitable financial hit that would follow. A musical Pixar tale that delves into the afterlife (and isn't called Coco), Soul stars Jamie Foxx as a music teacher whose soul is separated from his body. Cue tear-jerking Pixar goodness. On one hand, Soul is arguably perfect for Disney+. Pixar movies attract a wide audience and the studio's brand of beautiful animation mixed with emotive storytelling feels like a much-needed remedy as 2020 comes to an end.
However, Pixar and Disney will also have Onward in mind when making a decision about Soul's future. Released in early March at the top of the pandemic, Onward struggled initially compared to recent Pixar efforts but, of course, was hit further as coronavirus became more problematic. Pixar took a calculated risk by dedicating their immediate future to original movies instead of sequels, but this run of fresh stories has been unlucky enough to coincide with a global pandemic. After Onward suffered the cruel hand of COVID, Pixar would be loathe for Soul to follow a similar fate, perhaps making a delay more likely than a Disney+ premiere. With that said, Soul is more likely to go the Disney+ route than Black Widow.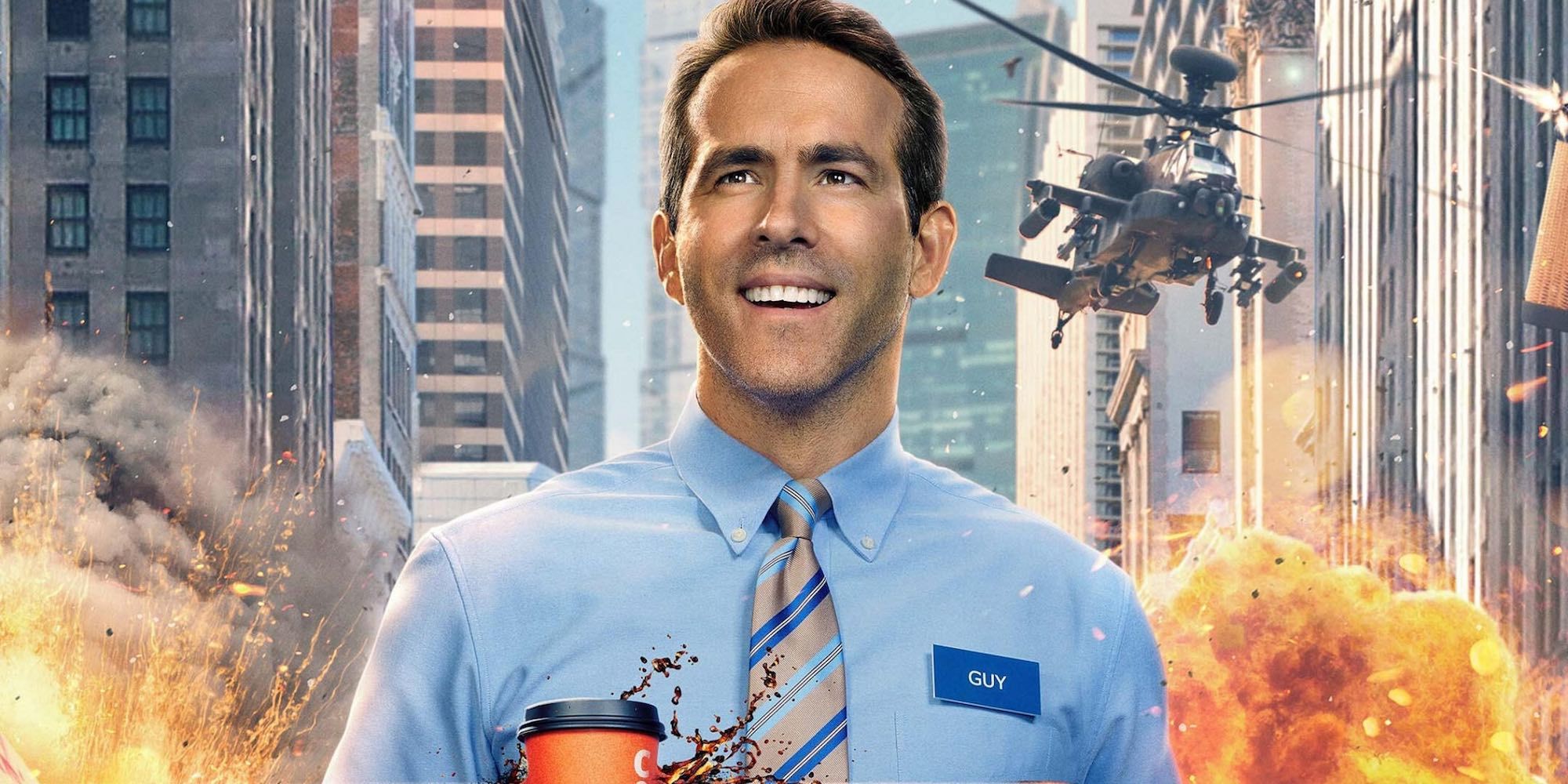 Ryan Reynolds' tale of a video game NPC who becomes self-aware and strives to make himself the protagonist was originally scheduled for release in July, before being struck by a coronavirus delay. At the time of writing, Free Guy has a December 11th premiere in place, but that remains very much subject to change, despite the lack of an official announcement. As an original feature, Free Guy lacks a built-in audience and would rely heavily on casual movie-goers and word of mouth to succeed. With COVID in effect, the casual cinematic experience has all but ceased. As of late September, the movie industry hasn't recovered enough to ensure Free Guy a solid financial return, and 20th Century will be watching to see whether the winds change in October and November. Without significant improvement over the coming months, Guy could find himself skipping ahead to 2021. Should delays continue to rumble into the new year,  could potentially find itself debuting on a streaming platform near you.
Related: Other Disney Movies That Could Release On Disney+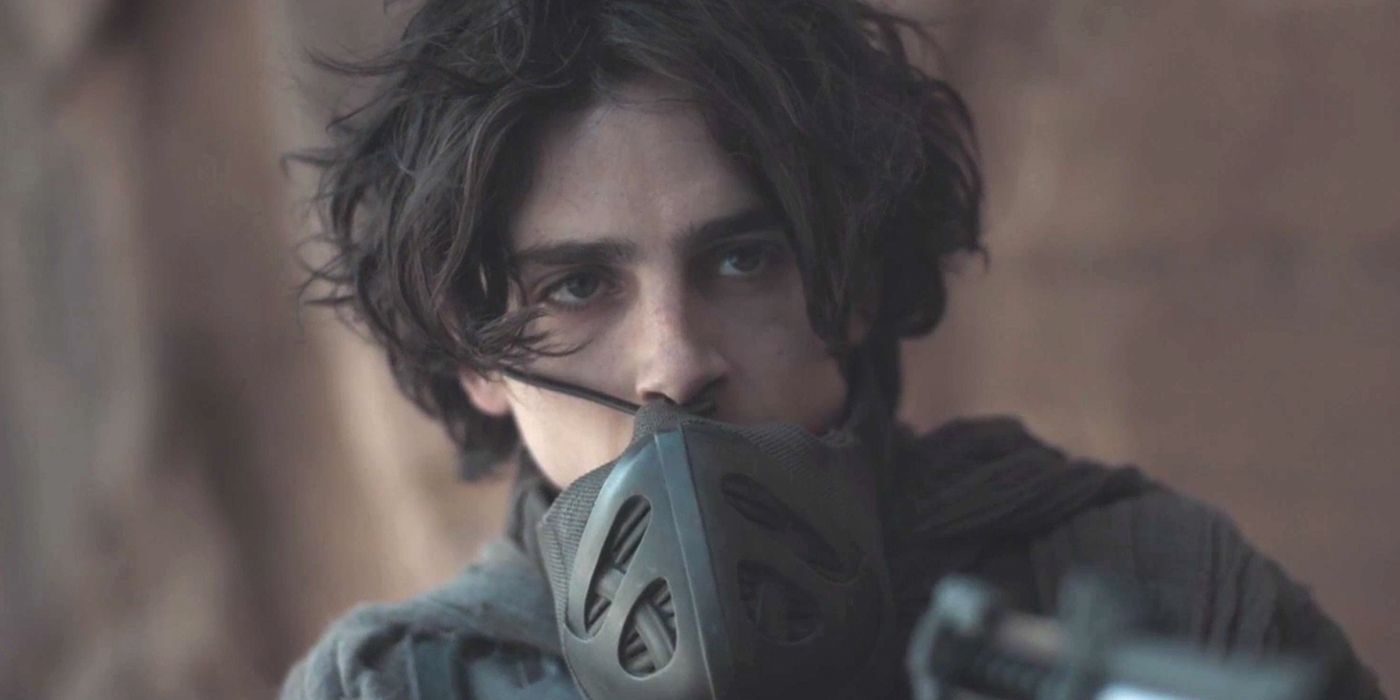 As 2020 began, Denis Villeneuve's Dune adaptation was touted as a potentially era-defining science fiction release. Starring a host of A-list actors including Timothée Chalamet, Rebecca Ferguson, Josh Brolin and Zendaya, it's anticipated that Dune will lead into a sequel that covers the remainder of Frank Herbert's story. Compared to other 2020 movie releases, however, Dune is at a distinct advantage - the film has yet to suffer from a COVID-related release date change, with the current December slot announced long before the pandemic. Movie delays are now as common as wearing masks and awkwardly crossing the street to maintain social distancing, so the fact Dune has yet to be impacted gives Warner Bros. some leeway in terms of handling Dune's release.
A high-concept, epic science fiction piece, Dune doesn't have the big screen reliability of a DC or Marvel superhero release, or even a Pixar movie, and would likely suffer greatly in the current box office climate. Tenet was riding on a wave of excitement and the reputation of Christopher Nolan, yet still fell short domestically. Dune could fare even worse. Consequently, Dune could be given the shove back to an early 2021 release date, offering Villeneuve's franchise-starting adaptation the best possible chance of cinematic success.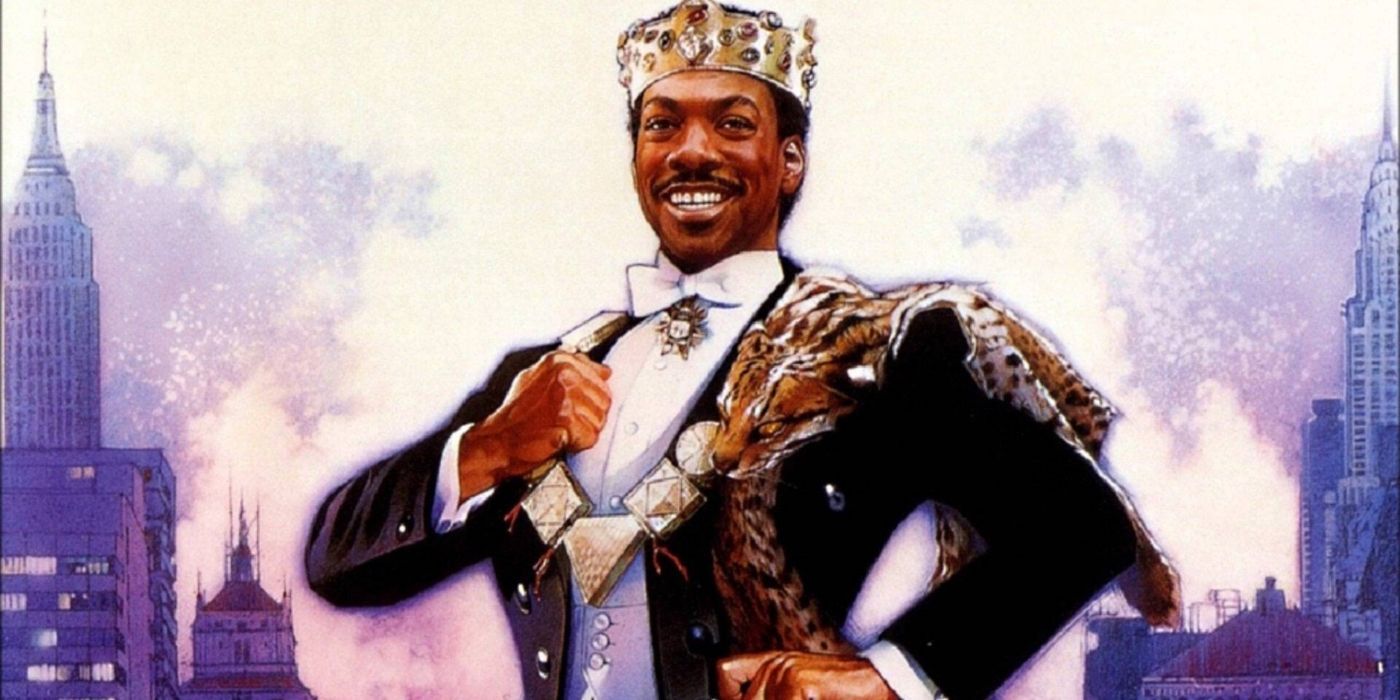 The long awaited sequel to the 1988 original, Coming 2 America stars a rejuvenated Eddie Murphy as Prince Akeem Joffer alongside Arsenio Hall, James Earl Jones, and a host of other returning faces. The follow-up sees Akeem return to the United States in pursuit of a long lost son, played by Jermaine Fowler. Similarly to Warner Bros.' Dune, Coming 2 America's December 18th release date has been set for over a year, and the film hasn't yet been part of 2020's COVID exodus. As such, Paramount have room to play with when it comes to a potential delay. With fans of the original Coming To America eagerly anticipating the modern sequel, Coming 2 America could take advantage of the scarce theatrical competition and retain its current slot, however, this would depend entirely on how the pandemic develops before December. Paramount has already pushed other sequels to 2021, including Top Gun: Maverick and A Quiet Place Part II - Coming 2 America could follow soon enough. And after waiting 32 years, another few months isn't going to hurt.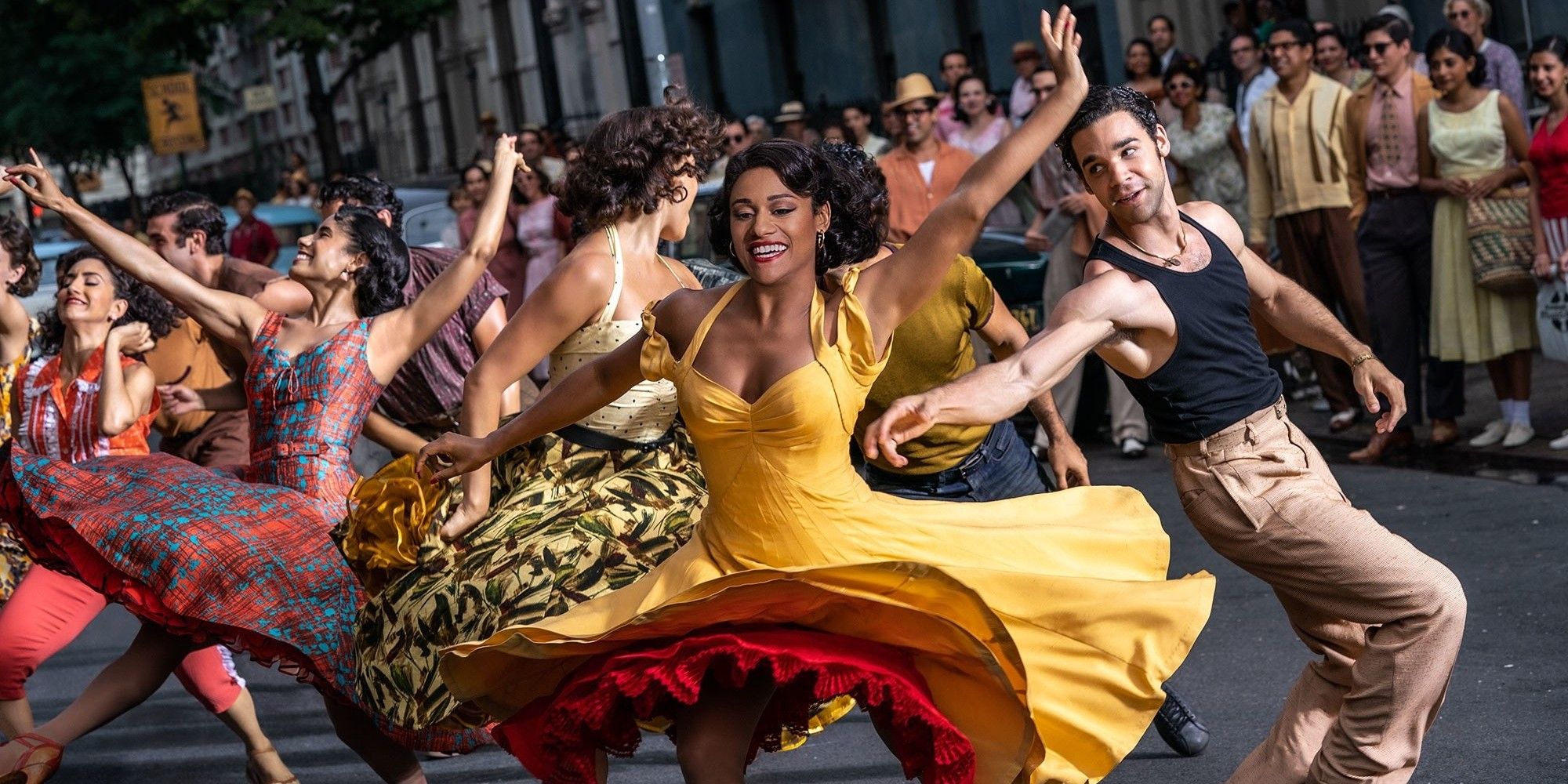 Steven Spielberg's interpretation of the iconic Broadway musical has been a long time in the making, first reported way back in 2014. Telling the original story of gangland rivalry and teenage romance, West Wide Story was handed a holiday 2020 release date, and the musical remains untouched by the pandemic at present, although there's plenty of time for that to change. Given the runaway success of Hamilton on Disney+, 20th Century may be tempted to opt for a streaming release for West Side Story, rather than risk a theatrical run.  proved an appetite for musical drama, and while West Side Story is a movie adaptation rather than a filmed stage musical, fans of the original would no doubt be more inclined to stream the modern remake than buy a cinema ticket. Should the long-awaited Spielberg musical prove destined for the big screen, however, a delay until early-mid 2021 might be necessitated by current circumstances.
Related: Every Summer Movie COVID Kept Us From Seeing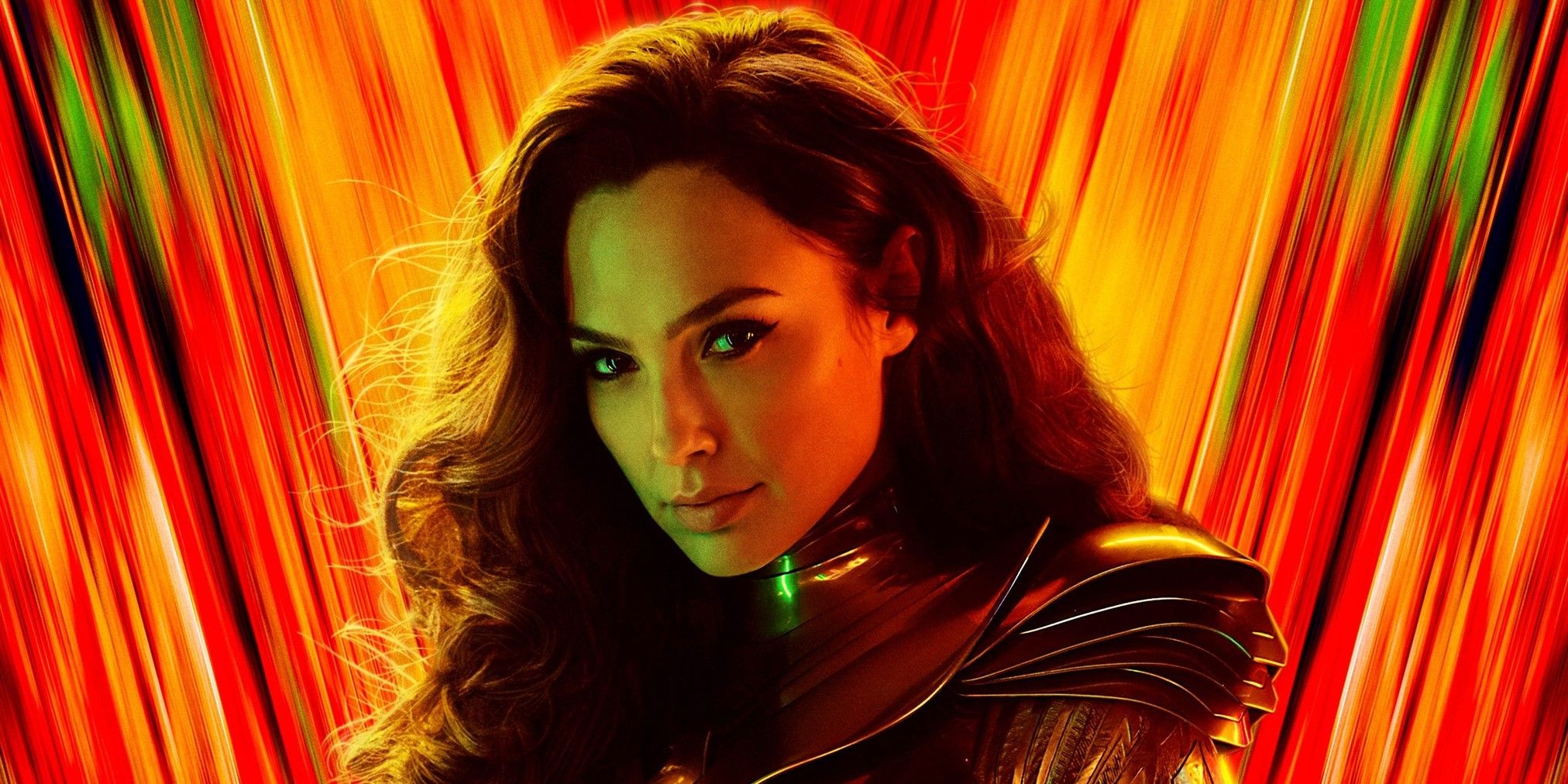 DC fans expecting a golden-armored Wonder Woman under the Christmas tree in 2020 might be in for disappointment. The sequel to 2017's critically-acclaimed Wonder Woman has long been a highly-anticipated entry in the DCEU calendar, promising an exciting 1980s setting and the return of Chris Pine as Steve Trevor. Wonder Woman 1984 has steadily slid back during the coronavirus pandemic. From its original June 2020 position, Diana Prince's second solo adventure moved to August, October, and then December, where it currently remains. Given that projection and the ongoing problems related to COVID-19 across the world, Warner Bros. may continue knocking Wonder Woman 1984 back a few months until enough normality has returned to justify a theatrical release.
Speaking at DC's FanDome event, Wonder Woman 1984 director, Patty Jenkins, stopped short of commenting on whether or not the sequel would meet its planned release, but she did stress that Wonder Woman 1984 was designed as a big screen visual spectacle, heavily implying that a HBO Max streaming premiere was not on the cards. Jenkins also wouldn't commit to a specific date, merely saying she hoped people would be able to see Wonder Woman 1984 "soon." Warner Bros. moved Wonder Woman 1984 from October to December clearly hoping that significant recovery would occur during that period. Should that prove not to be the case, a further delay looks likely. It's also worth bearing in mind that Warner Bros. were the ones who took a big hit releasing Tenet theatrically. The first major blockbuster to opt for a regular release mid-pandemic, 's North American box office has been poor, and will surely deter Warner Bros. from using the same strategy for Wonder Woman 1984.
More: Tenet: Why The Reviews Are So Mixed
Source : Screen Rant
More