What is comprehensive insurance and what does it cover?
Everything you need to know about comprehensive insurance, including what it covers, how much it costs in Canada, deductibles, and how to make a claim. The post What is comprehensive insurance and what does it cover? appeared first on MoneySense.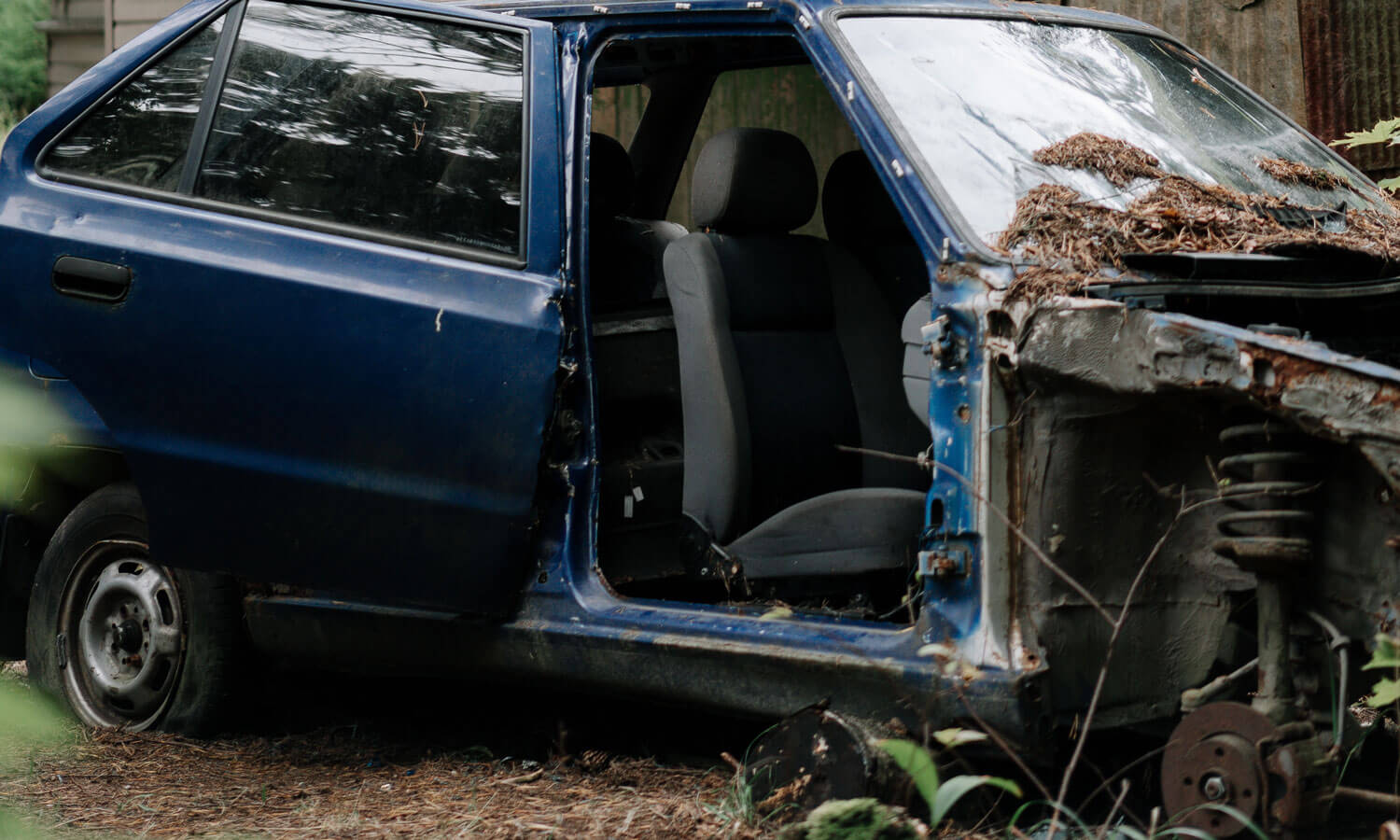 Comprehensive car insurance provides auto coverage from an array of situations outside of collisions, including fires, severe weather damage, vandalism, or even theft. Designed to work with collision insurance, comprehensive car insurance allows you to make claims through your insurance to cover costs of repairs or even settlement if the repair estimates exceed the value of the vehicle itself. It is optional, but you will be out of pocket if your car gets vandalized or stolen. Keep reading to find more about how you're covered and not covered with comprehensive.
What is comprehensive insurance?
What does comprehensive mean? Essentially, while collision insurance provides coverage to your vehicle when it is involved in a collision with another vehicle or object, comprehensive insurance considers many factors outside of your control. Scenarios include:
Your car gets stolen and later recovered

Someone spray paints across the side of your vehicle

A severe hailstorm damages the roof of your car

A fire or tornado renders your car a write-off

Lightning hits a tree and it falls on top of your car
"Comprehensive in and of itself covers you for things like theft of the vehicle, vandalism. We've seen situations where vehicle owners had their vehicles parked, and [the] tires were slashed. Or, maybe a shopping cart in a mall parking lot damages the vehicle on a windy day—that's covered by comprehensive," says Pete Karageorgos of the Insurance Bureau of Canada. "If your vehicle is damaged, comprehensive and collision are important to help you fix or replace your vehicle."
In many of these scenarios, you can start a claim with your insurance provider to recuperate the majority of the costs, minus any deductibles set on your policy.
What is not covered?
Comprehensive coverage doesn't reimburse you for everything outside of your control. For example, if you are not at fault, your claim will go through direct compensation property damage (DCPC) in provinces where this exists or third-party liability insurance. Keep in mind, too, that comprehensive insurance only covers costs related to the vehicle itself, so don't expect it to cover any medical bills related to a collision. It's important to remember that this coverage applies only to your vehicle on the policy, not someone else's. However, comprehensive insurance works with collision insurance and other elements of provincially mandated protection in your overall insurance package to cover you for many of the above scenarios. 
"If your vehicle is a leased vehicle or if you have a loan on your vehicle, the leasing company or the finance company [may] ask and request that as a condition of that lease or loan payment that you insure it for those events for all events," says Karageorgos. "It's always best to speak to your insurance representative to get a sense of what the savings might be."
Comprehensive vs. collision 
As you decide whether or not to purchase optional collision and/or comprehensive insurance, it's important to know a few key differences. While collision insurance covers damage to your vehicle related to accidents, there are non-collision-related factors that can also cause damage to your vehicle, including hail events, storm damage, fires and even theft. These are covered off by comprehensive coverage.
Both collision and comprehensive insurance coverages work together, but you can opt out of collision. For instance, some may people drop collision coverage for a car that may not be worth covering. This quick rule of thumb can help: If the cost of your collision insurance is 10% or more of the value of your car, then you could save money by not paying for collision. Say collision insurance costs you $400 a year and your vehicle is only worth $4,000, cancelling collision will save you money. Comprehensive insurance tends to be cheaper, so people may keep it in case their car is stolen. This car insurance might pay for a rental until yours is recovered or repaired.
Do I need comprehensive insurance?
Repairs to vehicles can add up quickly. Whether that's a small dent in a bumper or an entire new windshield from hail damage, estimates can easily be in the thousands. For many, those unexpected expenses aren't always budgeted for, so having comprehensive coverage that can take care of those scenarios can mean you're only out-of-pocket for your deductible. Risks of theft and damage can vary from neighbourhood to neighbourhood, while regional weather conditions can also dictate whether you're at a greater risk of unexpected damages or theft.  
"We have more severe weather events, storms, tornadoes and wind events," says Karageorgos. "Things fall, damaging cars, especially if they're parked—and that's a comprehensive claim."
How much does comprehensive insurance cost in Canada? 
Deductibles vary for comprehensive insurance, but expect to pay anywhere between $100 to $300 on top of your base insurance package. This is added on top of any desired optional collision insurance, while some all-inclusive packages may have the protection baked in. Make sure to see a breakdown of the quote, whether that's online or inquiring with your insurance broker over the phone.
IBC has a section on their website called ," which details insurance claims data sorted by year and model, collected across multiple insurance companies in Canada.
"If you're considering purchasing a vehicle, or comparing different vehicles as you're shopping around to buy a car, go on the website and see if there are previous models, and it will give you an indication of how well it does on various levels," says Karageorgos.
---
Compare personalized quotes from some of Canada's top auto insurance providers*
---
What's the deal with deductibles?
Deductibles can easily lower or raise your overall insurance rate. The more you pay in the amount of a deductible, the less you'll pay in your insurance premium. For comprehensive coverage, that typically amounts to $300, $500 or $1,000. Once you make the claim on an incident, an adjuster will assess the damage along with pulling a repair estimate to determine the claim's eligibility, and if the claim is successful, will cover the cost to repair the car, minus your selected deductible amount. If the car is a write-off, you may be presented an option for a cash settlement, minus your deductible. 
Karageorgos recommends you chat with your insurance representative to discuss what discounts may be available to you. You may qualify for discounts for belonging to an organization, such as college or university alumni, a professional association, employees union and so on. 
Everything you need to make a claim
Similar to a collision insurance claim, the best place to start is by giving your insurance provider a call. Be prepared to submit the below information, if available: 
Damage reports

Photos and/or video

Relevant contact information for all parties involved

Date and time of incident

Police reports 
The insurance company will guide you on the decision process on how to best file the claim. An adjuster is usually assigned, and you should be prepared to get estimates for any repairs for damages. If approved, the company will remove your deductible from your claim amount and reimburse you the difference. 
What does the * mean?
If a link has an asterisk (*) at the end of it, that means it's an affiliate link and can sometimes result in a payment to MoneySense which helps our website stay free to our users. It's important to note that our editorial content will never be impacted by these links. We try our best to look at all available products in the market and where a product ranks in our article or whether or not it's included in the first place is never driven by compensation. For more details read our MoneySense Monetization policy.
The post What is comprehensive insurance and what does it cover? appeared first on MoneySense.
Source : Money Sense
More