What We Do In The Shadows: Mark Hamill's Vengeful Vampire Explained
What We Do in the Shadow's latest guest appearance by Mark Hamill introduces an antagonist who holds a strong grudge against Laszlo.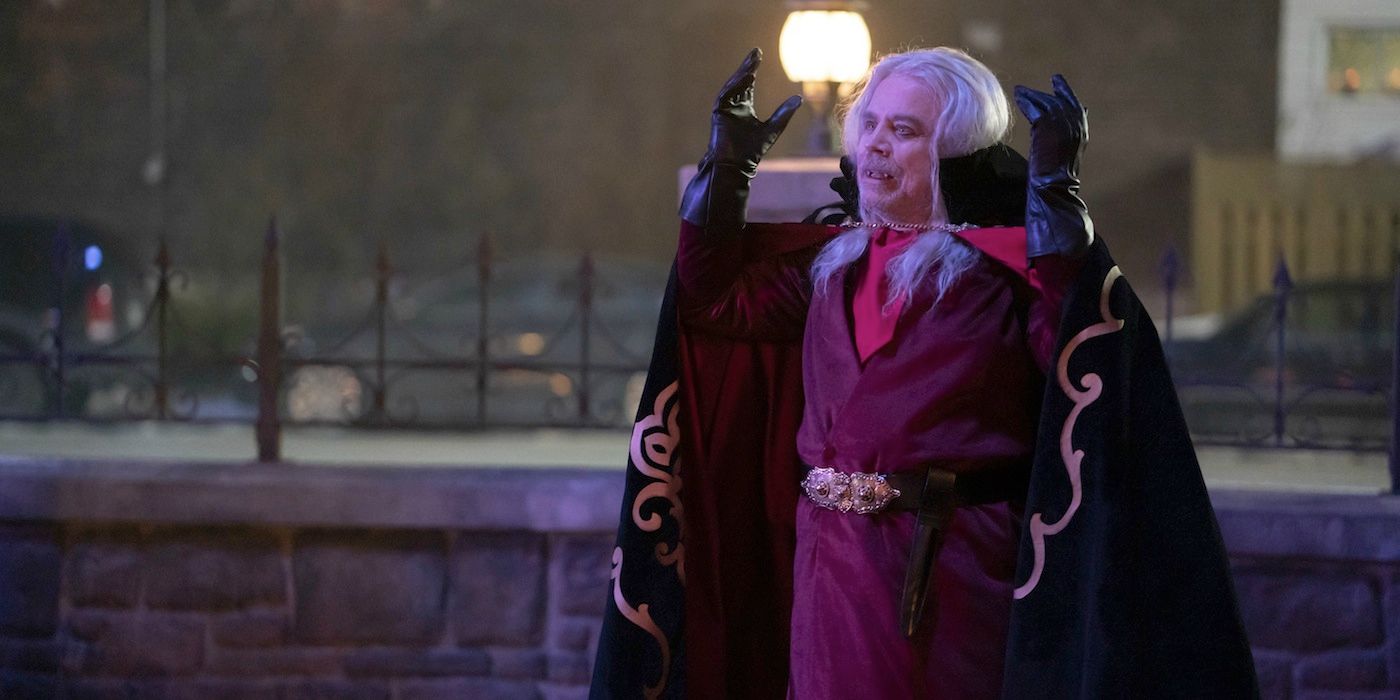 What We Do in the Shadows season 2 introduced a new vampire to the mix, played by none other than veteran actor and Star Wars legend, Mark Hamill.
What We Do in the Shadows has too much fun as it meshes the mundane with the supernatural while a group of vampires attempt to blend in and adjust to normal lives in Staten Island. The series never fails to find inventive new angles on traditional ideas involving vampires or other creatures. Season 2 of the show has also worked especially hard to not only flesh out its main cast to a larger degree, but to also introduce more eccentric supporting characters into the show's growing universe.
All of the actors on What We Do in the Shadows find the right sweet spot on how to play these deadly creatures in a highly disarming way. All of the main characters are fantastic, but some of the most memorable episodes in the series are the ones where outsiders come in and get to play around. What We Do in the Shadows has been very smart with its guest star choices and episode 6, "On the Run", brings in Hamill to play a very memorable foe for one of the main characters.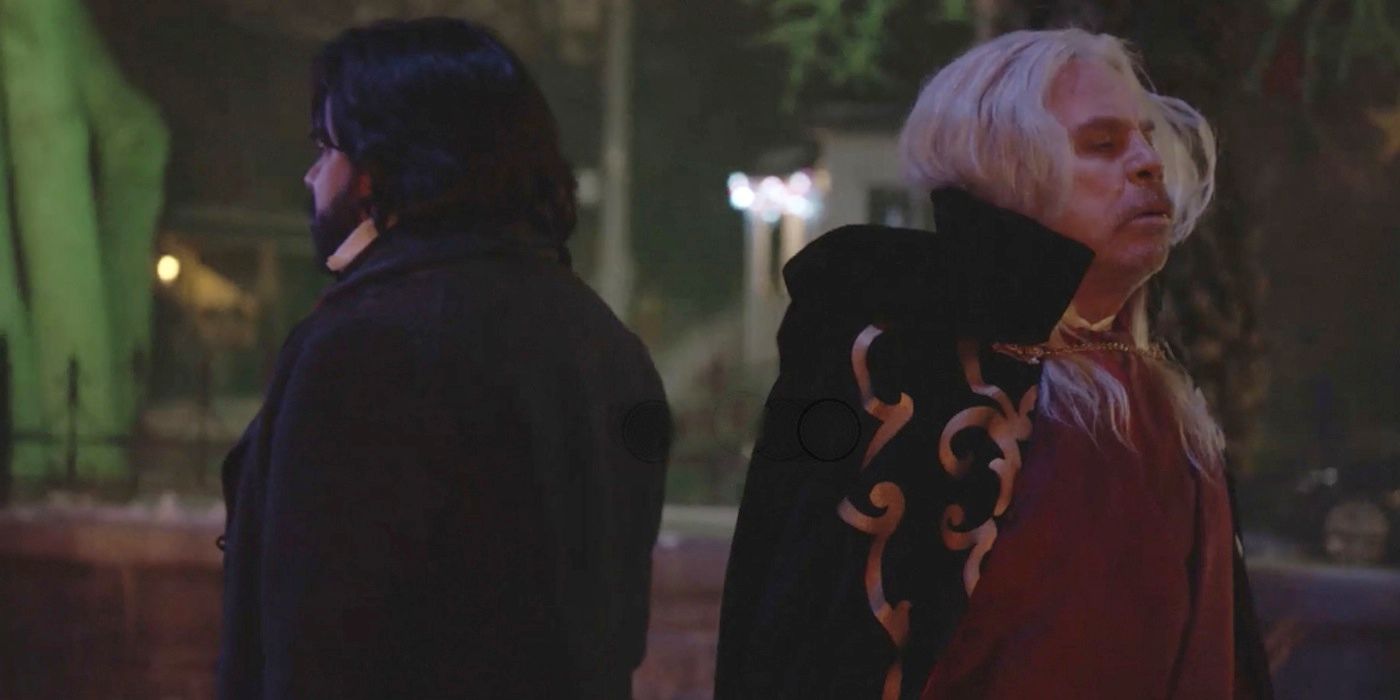 Mark Hamill's character, Jim the Vampire, makes quite the entrance, as he holds a bitter grudge against Laszlo. This very regal vampire from San Diego rented a guest room in his beach house to Laszlo, but Laszlo failed to pay the last month's rent or the security deposit when he's unsatisfied with the facilities. Hamill's Jim the Vampire has resented Laszlo for the past 167 years, and has tried to locate him so he can recoup his losses.
When Jim catches up with Lazlo, he gives him the option to either pay up or engage in a duel. Laszlo chooses the latter, but flees when things get tense. He's able to buy some time with a new life and alias in Pennsylvania (it sounds like Transylvania), but Jim ultimately discovers him and the two are forced to engage in their duel after all. When the dust settles the two learn the error of their ways, make up, and Laszlo repays his debt to Jim by gifting him a Big Mouth Billy Bass.
Jim appears to be placated and takes up a more domestic life in Pennsylvania as the coach of the local girls' volleyball team, but his anger towards Laszlo reignites when he learns that he has lied to him about his gift. With Jim now angrier than ever, it wouldn't be surprising to see Hamill's character turn into a yearly tradition on What We Do in the Shadows as someone who just wants to make life difficult for Laszlo.
Next: What We Do In The Shadows: Why [SPOILER] Is The Strongest Vampire In Season 2
Source : Screen Rant
More