Why The Original Justice League Made Wonder Woman Their Secretary
Wonder Woman's history with the original Justice League began with being named the team's secretary, a role she would hold for years.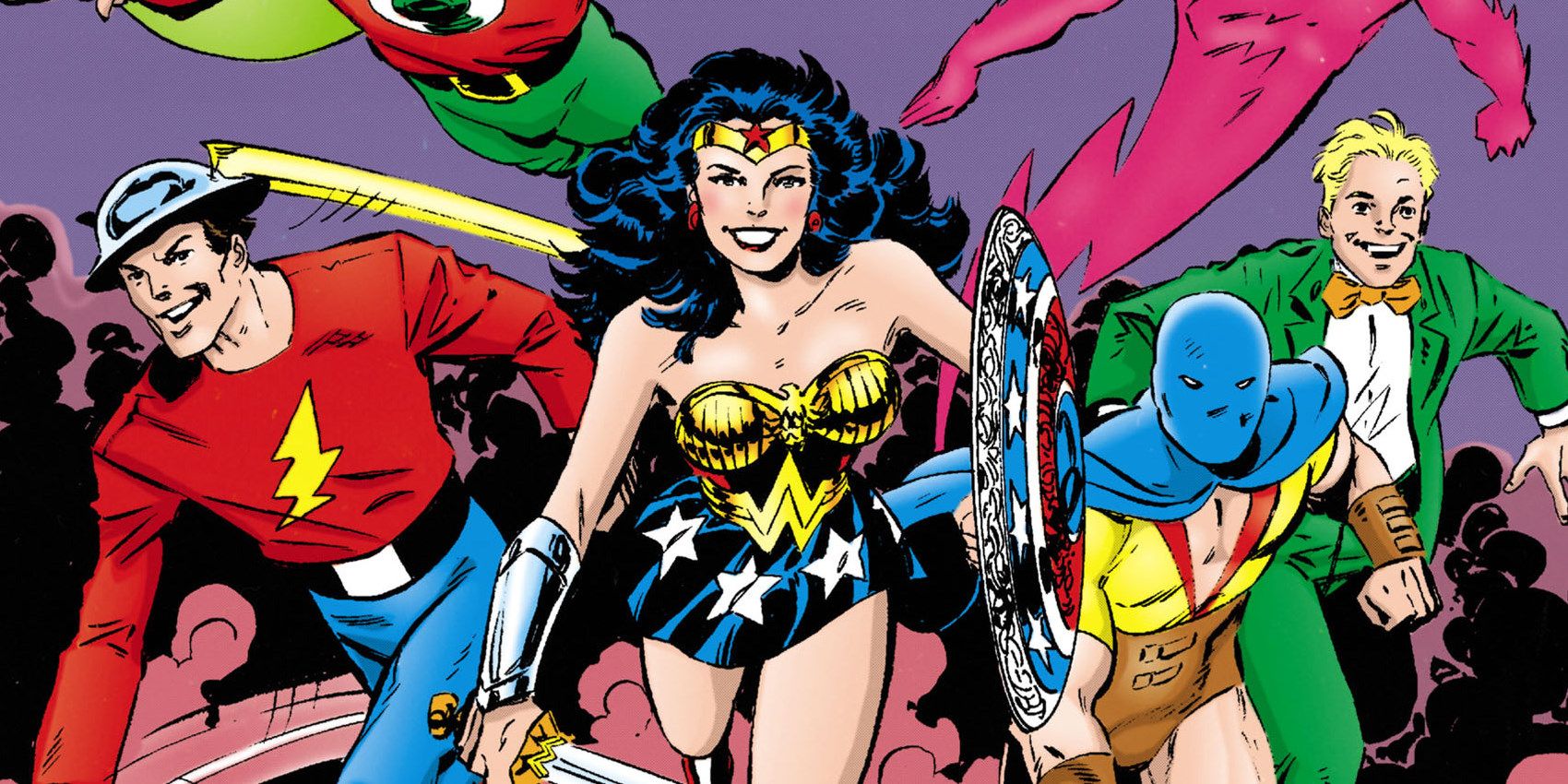 Wonder Woman's introduction to the original Justice League wasn't as an integral member. Instead, the Justice Society of America originally named Princess Diana of Themyscira as the group's secretary - an honor she held for years before getting a more serious role in future battles.
Wonder Woman first appeared in All Star Comics #8 (1941) joining the Justice Society of America (predating the Justice League) as an honorary member. The Golden Age, team featured Doctor Fate, Hour-Man, the Atom, Spectre, Sandman, Hawkman, Starman, and Doctor Mid-Nite. When the JSA introduced Wonder Woman as their first female member, it wasn't without caveats: Diana was originally an 'honorary member' and was made secretary of the team - despite her immense power.
In All Star Comics #12, the Justice Batallion (the team's name when working for the U.S Army in World War II) is called into action against a secret group of Japanese spies. While the team draws up a plan, Wonder Woman is tasked with taking notes and is largely sidelined throughout the issue. However, in the comics' final pages, the team subdues a group of spies. The JSA celebrates the moment by making her the honorary secretary. The group sings "for she's a jolly good fellow" as Wonder Woman says "I don't think I was so thrilled in my life."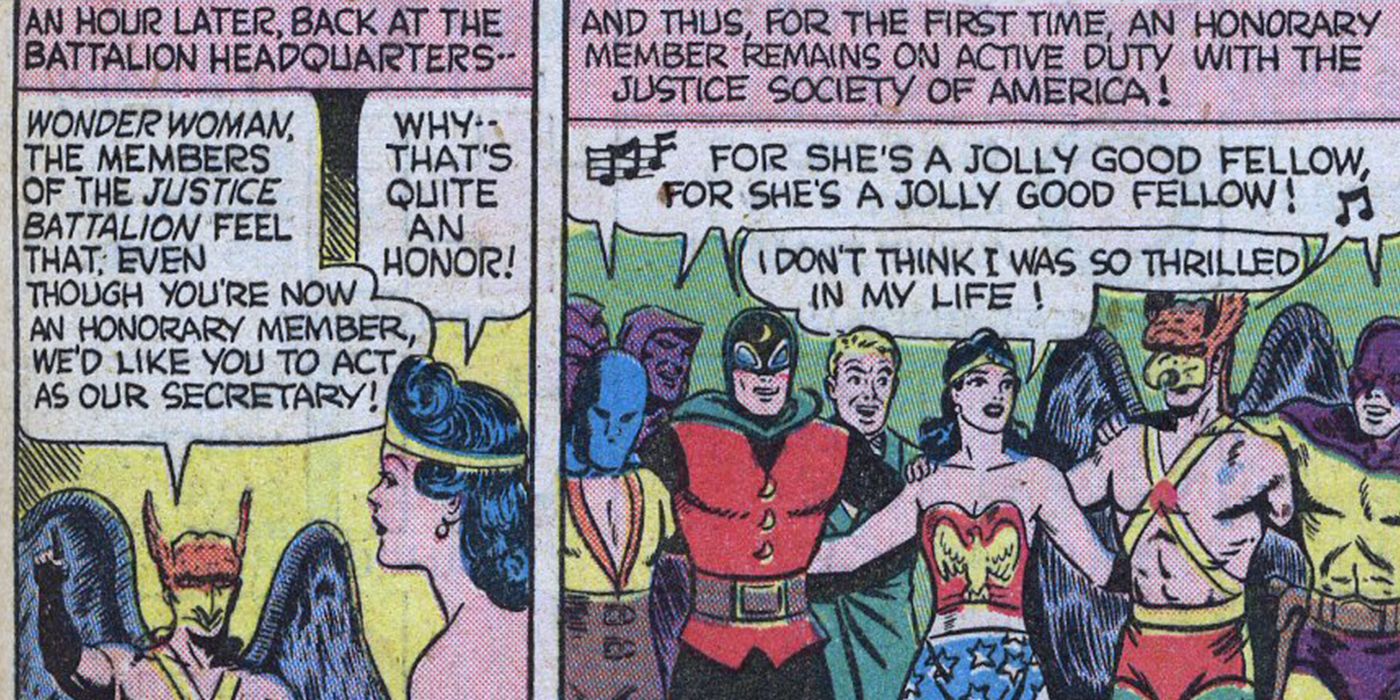 While the moment is played off as being a tremendous honor for Wonder Woman, it's clear that she's much more than a secretary. She could defeat pretty much every member of the JSA in a one-on-one fight, yet the team sidelines her as a secretary instead of taking advantage of her strength. Making her an honorary member and naming her secretary was a slap to the face of her power - even if she was written to be honored by the role. The scene is certainly sexist and of its times. It's highly doubtful if she was Wonder Man, that the group would make the hero their secretary.
Future issues of All Star Comics would start with a roll call that emphasized the fact Wonder Woman was just the secretary to the Justice Society of America. She was forced to be held back on multiple missions and wasn't given a serious role on the team for years. While pretty much every member of the original JSA has long been forgotten by the average comic book reader, Wonder Woman became one of DC Comics' most popular and inspiring characters. It's a shame the original Justice League didn't view her more of an equal, because she would have been incredibly helpful to the team. She was effectively named secretary because of her gender. Thankfully, time has corrected the oversight.
Next: When Superman Died, Wonder Woman Saved Him With [SPOILER]
Source : Screen Rant
More