Winter Soldier Actor Gets Marvel Flashbacks During Lockdown
The Falcon and the Winter Solider actor Sebastian Stan channels his character Bucky Barnes while wearing a mask during coronavirus lockdown.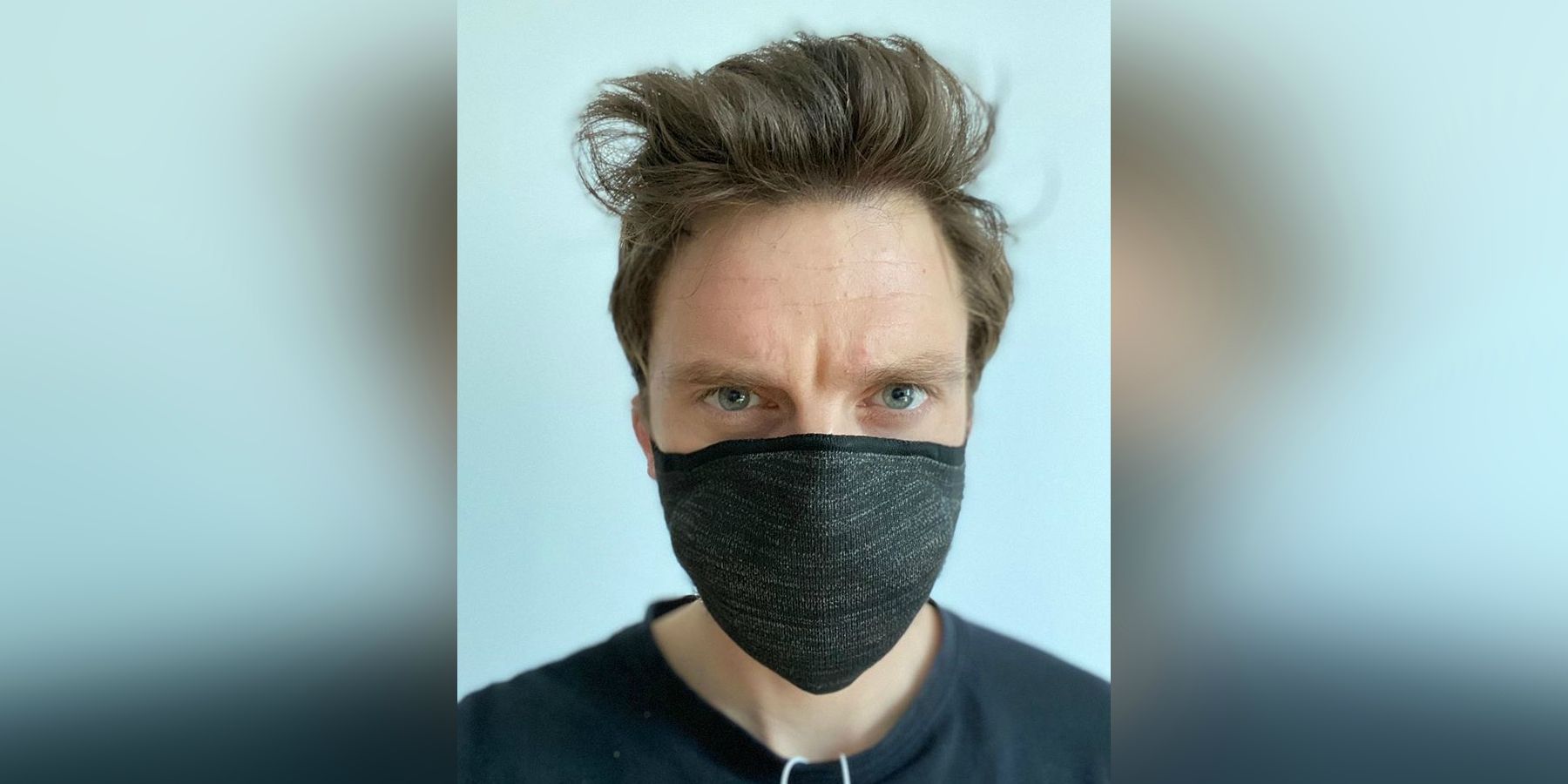 Sebastian Stan, who will star in Marvel's upcoming The Falcon and the Winter Soldier show, jokes that wearing a mask feels familiar. Stan has been a part of the MCU since Captain America: The First Avenger, where he played Steve Rogers' best friend Bucky Barnes. As Steve believes Bucky to be dead at the end of that film, he's shocked by his appearance as a brain-washed super solider in Captain America: The Winter Solider. Luckily, by the end of Avengers: Endgame, Bucky has been de-programmed, with the two old friends saying goodbye before Captain America leaves to live out his life in the past.
Stan will reprise his role as Bucky for Disney+'s The Falcon and the Winter Solider, where he'll star alongside Anthony Mackie. As Steve passed his shield onto Mackie's character Sam Wilson, the show will follow Sam as he comes to terms with the Captain America mantle. Bucky's role in things is a little less certain at this time, though fans already know Sam and Bucky won't be friends in the series, at least not right away. It seems having Captain America in common won't be enough for the two to bond initially.
Stan's Winter Soldier costume involved an intense mask, which wouldn't seem too out of place today due to COVID-19 guidelines. Stan made a joke to that effect on Instagram, sharing a photo of himself wearing a mask, with the caption "Well this feels weirdly familiar..." Due to the mask's darker color, it does bear a passing resemblance to the one worn by Stan in the MCU.
is set to premiere this August. However, depending on how the coronavirus progresses, the show could be delayed. It was one of the first TV or movie productions to stop work, as the show was filming overseas at the time. However, fellow Disney+ series Loki and WandaVision soon followed suit. Marvel creatives are doing what they can to help fans during this time, mostly by offering a distraction from the current state of the world. Some, like MCU directors Joe and Anthony Russo, as well as James Gunn, have participated in watch parties. The original six Avengers, meanwhile, are auctioning off a virtual hangout for charity.
Though it's impossible to know when The Falcon and the Winter Solider will be able to resume filming, it's nice to see Stan doing something to lift fans' spirits in the midst of the pandemic. Other superhero actors can probably relate to Stan's joke, as masks accompany many Marvel and DC costumes. Hopefully, Stan and others continue to stay safe during this difficult time.
More: Everything We Know About The Falcon & The Winter Soldier TV Series
Source: Sebastian Stan
Source : Screen Rant
More