WITCHTIPS & HOROSCOPES 9/22-9/28
See what's in the stars for you this week!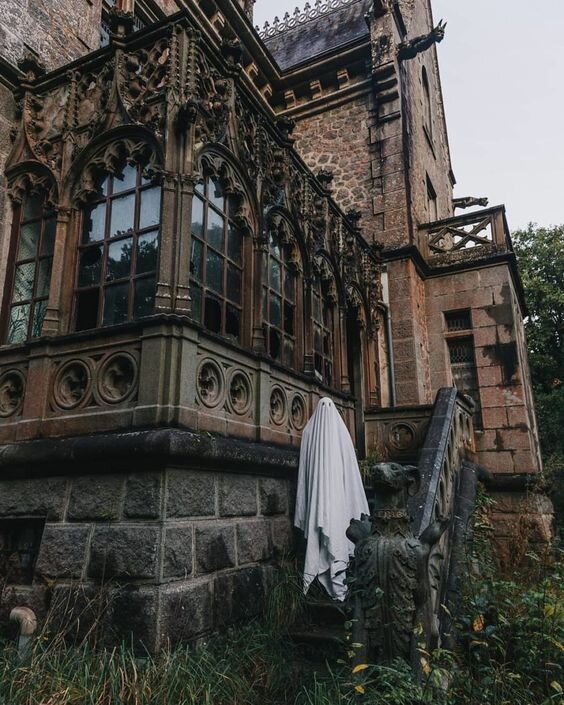 Astrology by
WITCH TIPS
Welcome to fall! Happy Mabon! September 22 welcomes autumn and the start of Libra Season. September 22 also brings the first of three Mercury and Pluto squares that are coming our way (the other two times these planets clash is on October 1 and November 2). Mercury, who's in Libra, and Pluto, who is retrograde in Capricorn, are exposing secrets, feelings, and jealousies. This will only get worse when Mercury begins its retrograde journey on September 27 in Libra. The Mercurial moonwalk lasts until October 18. Venus, who's in Scorpio, and Uranus, who's retrograde in Taurus, oppose each other on September 23. Give yourself room to breathe in all relationships. The need to be free and do your own thing will be strong. This isn't a breakup aspect. It's important not only for the partnership, but for yourself, to have "you" time. This will allow you to give yourself TLC. Mars, who's in Libra, and Saturn, who's retrograde in Aquarius, harmonize and strengthen relationships on September 25. The following day is a great time to let your ego shine, when the Libra Sun and the Nodes of Destiny gently connect. The week rounds off with the Last Quarter Moon in Cancer giving us motivation to embrace our deep sentiments on September 28. 
Aries 
You have a tendency to get overwhelmed due to the amount of tasks you take on at once. Before jumping into new projects, take time to figure out the future of the ones that are already in place to ensure that there is structure, order, and balance in your life.
Taurus 
It's been a busy month for you. Creating work that you're proud of takes a lot of effort and energy. Now, you can feel good reaping the benefits of such laborious acts and take a much needed break. Don't get too indulgent, Taurus! The work picks back up next week. 
Gemini 
It's not that you're in a creative slump, you're looking for different ways to express yourself and lost about how to do so. The first course of action is to take the pressure off yourself. Things will come to you and happen in its time. Don't rush the process, Gemini.
Cancer 
At one point or another, everyone gets scared and anxious about the future. Being worried doesn't mean that you can't live in the present. Before you stress out thinking about what could happen, remember that your free will can create any situation, dynamic, and opportunity that you wish or want. 
Leo 
When life gives you lemons, make lemonade. Use this saying as the inspiration to guide you through the week as you navigate problems from the professional and personal parts of your life simultaneously. Things will get sunnier if you have patience and faith. In the meantime, take a deep breath…
Virgo 
As you know, winning isn't everything. But, being appreciated for your efforts is meaningful. If you're not getting positive feedback or gratitude, then it is time to take a stand. You deserve the respect and kindness for all that you take on, and then some. Don't ever forget that, Virgo.
Libra 
There will be a lot of uncertainty around the future of the artistic projects that you've been working on. Everything will come to fruition when the moment is ripe and right, give it a little bit of time. This week is about relaxing and meditating, not pushing creative ventures forward.
Scorpio 
Change can be very hard, even for a chameleon like you. Rather than resisting transformation from happening, try to implement growth into your daily routine little by little throughout the week. The less you take on all at once, the easier it will be to augment your energy and routine. 
Sagittarius 
Relationships take work and aren't easy. Although you weren't anticipating having to invest a lot of your energy and time this week in making partnerships and alliances better, you will come to see that you're making a wise investment in creating a better foundation for the future of your relationships.


Capricorn 
All is fair in love and war, but only when you're the one coming out on top. An injustice may be made by allies, causing you to seek revenge. Before you act, it's important to note that the best revenge is living well. Use it to fuel you towards success.
Aquarius 
You're wonderful at including and caring for others. This week you may be harsh with those you adore, which will create conflicts. You don't have to get anything right at the moment, but you should have an open mind and allow yourself to understand your part in a bad situation.
Pisces 
Your intuition is super charged at the moment, which is also working against you as it's boosting your anxiety. Sometimes knowing too much can create issues within. Stop focusing on future visions and what others are thinking. Bring that energy back to you in order to make yourself more powerful.
Source : The Hoodwitch
More