Yusuf Pathan Retires From All Forms Of Cricket At 38
Yusuf Pathan, a former hard-hitting batsman has bid adieu to all forms of cricket. Yusuf Pathan, who featured in 57 ODIs and 22 T20Is for India after debuting in 2007, has not played international cricket since 2012. The 38-year old who was a right-handed batsman and right arm-off break spinner announced his retirement on his official Twitter handles besides thanking all those who have supported him throughout. Yusuf Pathan Debuted In The Victorious 2007 ICC World T20I Final Against Pakistan Yusuf Pathan debuted in the breathtaking tournament-decider of the 2007 ICC World T20 against Pakistan. The right-handed batsman's stay was
Yusuf Pathan, a former hard-hitting batsman has bid adieu to all forms of cricket. Yusuf Pathan, who featured in 57 ODIs and 22 T20Is for India after debuting in 2007, has not played international cricket since 2012.
The 38-year old who was a right-handed batsman and right arm-off break spinner announced his retirement on his official Twitter handles besides thanking all those who have supported him throughout.
Yusuf Pathan Debuted In The Victorious 2007 ICC World T20I Final Against Pakistan
Yusuf Pathan debuted in the breathtaking tournament-decider of the 2007 ICC World T20 against Pakistan. The right-handed batsman's stay was brief though, as he slammed a four and a six, scoring 15 runs in eight balls while opening the innings with Gautam Gambhir. He made his maiden ODI appearance the year after that against the same opposition and emerged as a powerful lower-order batsman.
The Baroda all-rounder featured in 57 ODIs, where he managed 810 runs at 27 alongside hitting two centuries and picking 33 scalps. He was also part of India's team that won the 2011 World Cup squad at home and played a few fixtures before being dropped and was subsequently replaced by Suresh Raina. But a poor run of form in white-ball cricket led to his axing in 2012 and he never got the nod again.
Yusuf Pathan Was Also An Impactful Player In IPL
Yusuf Pathan was also an impactful player in the Indian Premier League, being part of multiple title victories. He played 174 IPL matches, mustering 3204 runs while maintaining a strike rate of 142.97 alongside a century as well. He secured the man of the match award during 2008 IPL final when he scored a crucial half-century for the Rajasthan Royals against the Chennai Super Kings to script a title victory.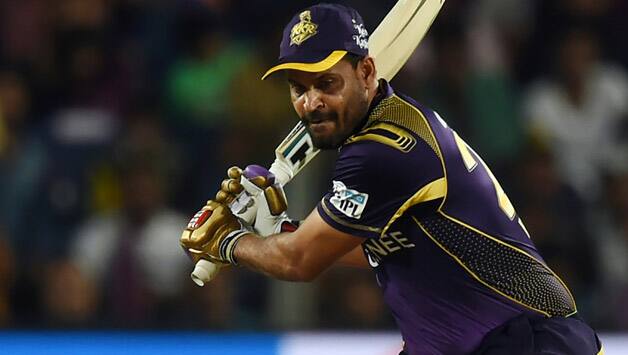 He also went on to be a crucial member of the Kolkata Knight Riders' two championship wins in 2012 and 2014, playing vital roles in their campaigns.
From 2018 to 2019, the 38-year old played for the SunRisers Hyderabad; however, he could not produce excellent performances to be retained. He managed 260 and 40 runs in two years before the Orange Army decided to release him. Yusuf Pathan's 100 first-class games yielded 4825 runs at 34.46 and 201 wickets.
, his brother played 29 Test, 120 ODI, and 24 T20I. Irfan Pathan announced his retirement from all forms of cricket, on 4 January 2020. The left-arm pacer played his last IPL game in 2017 and went unpicked in the three auctions that followed.